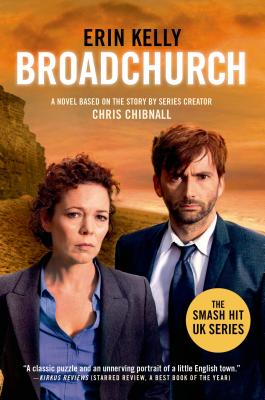 Broadchurch (Paperback)
A Novel
Minotaur Books, 9781250067975, 448pp.
Publication Date: February 24, 2015
Other Editions of This Title:
Digital Audiobook (9/15/2014)
Hardcover (9/16/2014)
Mass Market (2/25/2014)
CD-Audio (4/14/2015)
Hardcover, Large Print (3/25/2015)
* Individual store prices may vary.
Description
In the sleepy British seaside town of Broadchurch, Detective Ellie Miller has just returned from vacation, only to learn that she's been passed over for a promotion at work in favor of outsider Alec Hardy. He, escaping the spectacular failure of his last case, is having trouble finding his way into this tight-knit community wary of new faces. But professional rivalry aside, both detectives are about to receive some terrible news: 11-year-old Danny Latimer has been found murdered on the beach.
For Ellie it's a personal blow; Danny was her older son's best friend. She can't believe anyone in Broadchurch would ever have harmed him. But Alec considers everyone, even Danny's parents, suspect in his death. It's a living nightmare for everyone involved…even before the press arrive and start stirring up the secrets every town member keeps hidden behind closed doors.
An intimate portrait of a town and the ordinary grievances that have slowly simmered for years before boiling over in an unthinkable crime, this remarkable adaptation of the hit television show Broadchurch from Erin Kelly (based on Chris Chibnall series) tells the story of a shattered family, a reeling town, and the two imperfect detectives trying to bring them answers.
About the Author
ERIN KELLY is the Sunday Times bestselling author of He Said/She Said, The Poison Tree and several other standalone psychological thrillers. She also wrote the novelization of the award-winning TV show Broadchurch. Her work has been critically acclaimed and translated into thirty one languages. Erin also works as a freelance journalist and creative writing tutor. She lives in London with her family.

Chris Chibnall is the creator, writer and executive producer of the award winning BBC America drama Broadchurch. He has also written for TV shows including Law & Order and Doctor Who. He lives in Dorset with his family.
Praise For Broadchurch: A Novel…
"Kelly folds a loving portrait of rural Dorset and a well-made whodunit into a painstaking account of the grief and unimaginable pain that follow in the wake of one child's murder." —Kirkus (starred review)
"[Supplies] fashionable existential dread while also providing a solid, Agatha Christie- or Dorothy Sayers-like mystery plot that proceeds at a deliberate pace through a cloud of plausible suspects with a minimum of confusion…Superior entertainment." —The New York Times
"A gripping portrait of small-town paranoia." —Entertainment Weekly
"Striking…When mysteries work as effectively as this one, they offer a safe outlet for our gnawing rage to understand--that detective's compulsion to cajole the truth out of the civilized world, no matter what gets destroyed." —The New Yorker
"Beautiful…what's great about Broadchurch is not that, in the end, it lets you know everything. It's that it makes you feel everything." —Time
"Striking." —Variety
"Exceptionally striking…[Broadchurch] will break your heart and keep you guessing all the way through." —The Washington Post
"It's not just that Broadchurch demonstrates that it is possible to reinvigorate…the hunt-for-a-killer genre with solid, engaging craftsmanship--though it does--but that unlike so many in the genre it is inordinately emotionally generous." —Slate