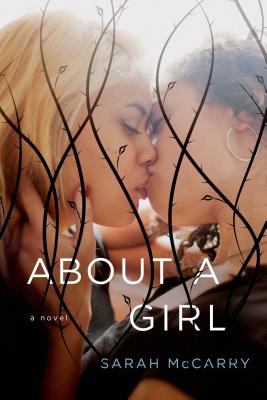 About a Girl (Metamorphoses Trilogy #3) (Hardcover)
St. Martin's Griffin, 9781250068620, 272pp.
Publication Date: July 14, 2015
* Individual store prices may vary.
Description
Eighteen-year-old Tally is absolutely sure of everything: her genius, the love of her adoptive family, the loyalty of her best friend, Shane, and her future career as a Nobel prize-winning astronomer. There's no room in her tidy world for heartbreak or uncertainty--or the charismatic, troubled mother who abandoned her soon after she was born. But when a sudden discovery upends her fiercely ordered world, Tally sets out on an unexpected quest to seek out the reclusive musician who may hold the key to her past--and instead finds Maddy, an enigmatic and beautiful girl who will unlock the door to her future. The deeper she falls in love with Maddy, the more Tally begins to realize that the universe is bigger--and more complicated--than she ever imagined. Can Tally face the truth about her family--and find her way home in time to save herself from its consequences?
About a Girl is the powerful and entrancing conclusion to Sarah McCarry's Metamorphoses trilogy.
About the Author
SARAH MCCARRY is the author of the novels All Our Pretty Songs and Dirty Wings, and the editor and publisher of the chapbook series Guillotine.
Praise For About a Girl (Metamorphoses Trilogy #3)…
"Classic mythology runs through Sarah McCarry's tales...only now the Siren Song is a punk rock scream, the Jealous God lives in a Manhattan apartment, and the Lost Heroine has particle physics and cosmology to guide her home. "About A Girl" is fierce, surprising, sexy, and always intelligent." --Meg Howrey, author of "Blind Sight" and "The Cranes Dance"

"Haunting, evocative, razor-sharp. Full of heart, heartache, wonder and hope--and so much more. "About a Girl" is a brilliant and fearless novel by a brilliant and fearless writer. A must-read." --Courtney Summers, author of "This is Not a Test" and the forthcoming "All the Rage"