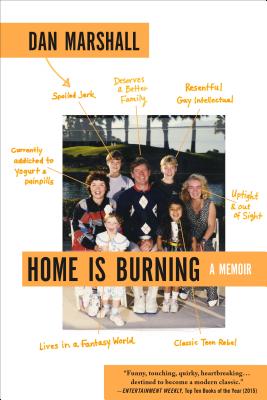 Home Is Burning (Paperback)
A Memoir
Flatiron Books, 9781250068866, 320pp.
Publication Date: October 11, 2016
* Individual store prices may vary.
November 2015 Indie Next List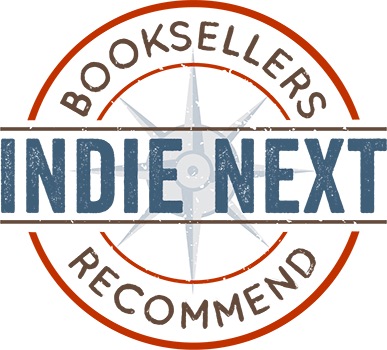 "Emotionally devastating and also somehow incredibly funny, this memoir left me feeling grateful for the bonds of family. Marshall's mother has been fighting cancer -- and winning! -- since he was a kid, but when his father is diagnosed with ALS, Marshall moves home to help battle this new medical challenge. It might have gone better if Marshall was at all the responsible, mature, and resourceful person the situation called for. Instead he flails and fails and acts wildly inappropriately --because what else can you do as your dad wastes away? Sometimes there's nothing more important than looking mortality in the face, admitting we're scared, and making a fart joke."
— Nichole McCown (E), Bookshop Santa Cruz, Santa Cruz, CA
View the List
Description
"A heartwarming, profane memoir about humor and resilience in the face of tragedy." – People
A Library Journal Best Memoir of 2015
"Funny, touching, quirky, heartbreaking...destined to become a modern classic." - Entertainment Weekly Best Book of the Year (2015)
Meet Dan Marshall. 25, good job, great girlfriend, and living the dream life in sunny Los Angeles without a care in the world. Until his mother calls. He ignores it, as you usually do when Mom calls. Then she calls again. And again.
Dan thought things were going great at home. But it turns out his mom's cancer, which she had battled throughout his childhood with tenacity and a mouth foul enough to make a sailor blush, is back. And to add insult to injury, his loving father has been diagnosed with ALS.
Sayonara L.A., Dan is headed home to Salt Lake City.
Dan returns to shouting matches with his siblings at the dinner table, old flames knocking at the door, and a speech device programmed to help his father communicate that is as crude as the rest of them. But they put their petty differences aside to form Team Terminal, battling their parents' illnesses as best they can. As Dan steps into his role as caregiver, wheelchair wrangler, and sibling referee, he watches pieces of his previous life slip away, and comes to realize that the further you stretch the ties that bind, the tighter they hold you together.
About the Author
DAN MARSHALL grew up in a nice home with nice parents in Salt Lake City, Utah, before attending UC Berkeley. After college, Dan worked at a strategic communications public relations firm in Los Angeles. At 25, he left work and returned to Salt Lake to take care of his sick parents. While caring for them, he started writing detailed accounts about many of their weird, sad, funny adventures. Home Is Burning is his first book.
Praise For Home Is Burning: A Memoir…
"In this impressive debut, Marshall evokes sympathy, but never pity, as he conveys his family's pain through fart jokes, farcical misadventures (sexual and medical), and - in the middle of all the confusion - emotion so raw and potent it's almost jarring. Honesty is the key; Marshall never shies away from the filthy, uncomfortable reality, and it's that brutal truth-telling that makes his memoir a must-read." - Publishers Weekly, Starred Review
"Funny, heartbreaking, and unapologetically crude. A poignantly provocative memoir." —Kirkus Reviews
"A heartwarming, profane memoir about humor and resilience in the face of tragedy." People
"Home is Burning should act as a funny, reassuring tonic to anyone who has had cause to doubt their own caring abilities." - EntertainmentWeekly, B+
"'Intensely moving and very funny. The strength of this account is in the sardonic observations of family life and the unsentimental glue that binds the unit as the protagonists try to come to terms with a death they all know is imminent. Home is Burning is a deft piece of writing that captures the vicissitudes of family life whether in sickness or in health." - BBC Radio
"It's hard to imagine how a memoir about moving home to take care of your cancer-stricken mom and your dying dad could be fun to read, but Dan Marshall manages to pull it off. Equal parts hilarious and heart-breaking, Home is Burning proves that with family, tragedy always has company." —James Frey
"A death in the family-the whole miserable and hilarious story, complete with all the gory mechanical details of grief, rage, drug binges, hostility, self-pity and more rage. As one parent battles cancer and another faces ALS, Dan Marshall's loud and chaotic family gets a lot louder and more chaotic, until Home Is Burning turns into a surprisingly funny tale about things that get lost forever as well as other things that stay behind." —Rob Sheffield, Bestselling author of LOVE IS A MIX TAPE and TALKING TO GIRLS ABOUT DURAN DURAN
"Horrible. Hysterical. Repeat, repeat, repeat. Just like life." —Jenny Lawson, New York Times bestselling author of Let's Pretend This Never Happened
"Home is Burning somehow manages to be both a touching memoir about the author confronting his parents' illnesses, and the funniest thing I've ever read - profane, self-aware, and ruthlessly honest. Halfway through, I started calling friends to read them the most priceless lines. Dan Marshall might be a self-described spoiled white jerk, but he's also a depraved comedic genius." —Justin St. Germain, author of Son of a Gun