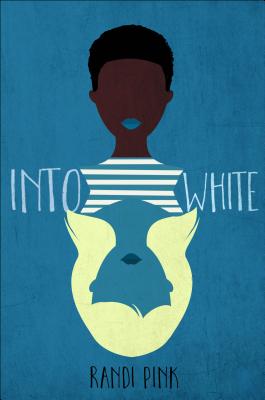 Into White
Hardcover

* Individual store prices may vary.
Other Editions of This Title:
Paperback (8/28/2018)
Description
LaToya Williams lives in Montgomery, Alabama, and attends a mostly white high school. It seems as if her only friend is her older brother, Alex. Toya doesn't know where she fits in, but after a run-in with another student, she wonders if life would be different if she were . . . different. And then a higher power answers her prayer: to be "anything but black."
Toya is suddenly white, blond, and popular. Now what?
Randi Pink's audacious fiction debut dares to explore a subject that will spark conversations about race, class, and gender.
Praise For Into White…
"Pink is careful to never allow the story itself to fall into agenda-pushing. Instead, she allows Toya to explore the gray areas teens negotiate as their identities shift and as their belief systems are challenged. This debut ought to inspire readers to have conversations among themselves about family, empathy, community, and respect for others."--Booklist, starred review
"Stuck in a mostly white high school in Montgomery, Ala., bullied by black students who should be her allies, Toya Williams prays to Jesus one night to be white. Lo and behold, she wakes up "white as a Bing Crosby Christmas," though the change is invisible to her family. Blond, blue-eyed Toya (posing as an exchange student) is befriended by the white alpha girls and lusted after by the quarterback. It's great until she realizes that being white means starving herself (size six is fat in her new world), hearing casual racial slurs, being expected to be available to popular guys, and betraying her beloved older brother.... Pink isn't afraid of being provocative (Jesus makes regular appearances), and the book dives into thorny issues of identity, self-image, and the internal effects of racism in a strikingly frank way." --Publishers Weekly
Feiwel & Friends, 9781250070210, 288pp.
Publication Date: September 13, 2016
About the Author
Randi Pink grew up in the South and attended a mostly white high school. She lives with her husband and their two rescue dogs in Birmingham, Alabama, where she works for a branch of National Public Radio. Into White is her fiction debut.
1. At the beginning of the book, Toya's interaction with another student fuels her wish to change. What is it about this interaction with Deante that pushes Toya to a breaking point? What do you imagine her life in high school has been like up to this time?
2. Toya appears white to everyone except her parents and her brother. Why do you think the author decided this?
3. After her transformation Toya and Alex visit an upscale department store where a salesperson questions why they are hanging out together. How realistic do you believe this is? Has anything like this ever happened to you or a friend?
4. Toya's parents believe that by living in a mostly white neighborhood and sending Toya and Alex to a mostly white high school, they are giving their kids better opportunities than they had. Do you agree with their decisions? Why or why not? What aspects of Toya's relationship with her parents mirror your own dynamic with one or both of your parents?
5. The girls who accept Toya once she becomes "Kat" are popular and socially influential at school. Why wouldn't these girls have befriended Toya before her transformation? Is it only about appearance for these girls?
6. Alex is keeping a secret from Toya about his future. Why doesn't he confide in her?
7. Toya has had a crush on Josh for a long time before her transformation. Why did she like him and how do her feelings change as she gets to know him?
8. . There is one more person who sees through "Kat" and recognizes Toya: Deante. Why do you believe the author made this choice? Why has Deante kept some things hidden from Toya and the rest of the school?
9. Describe Toya's feelings after Deante takes her to the sorority event on campus. Why is this event so key in the story?
10. What do you see happening in Toya's life after the book ends? Will she change? Will her family dynamic change? What do you predict she will do after high school?
11. Does Into White help start conversations about race? Why or why not?
or
Not Currently Available for Direct Purchase