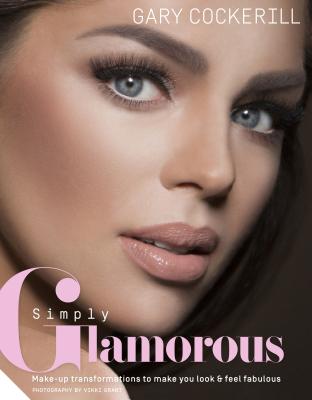 Simply Glamorous (Hardcover)
Make-up Transformations to Make You Look & Feel Fabulous
St. Martin's Press, 9781250070678, 224pp.
Publication Date: October 13, 2015
* Individual store prices may vary.
Description
Leading celebrity makeup artist Gary Cockerill is best known for his glamorous and sexy makeup style. Here, in his first makeup book, Gary shares his professional expertise to demonstrate how cosmetics can make every woman look radiant and feel confident in her appearance, whatever her age, shape, or color.
In Simply Glamorous, Gary debunks the "rules," proving that with a little knowledge and skill, everyone can use makeup to enhance, disguise, and transform. With his friendly, down-to-earth approach, he demystifies makeup and reveals the best products and application techniques to make anyone red-carpet ready.
He begins by showing the power of makeup in creating an illusion, whether it's to enhance the features you like or to draw the eye away from those you don't. Gary then takes us step-by-step through a series of breathtaking makeovers on a range of "real" women of all ages, demonstrating the transformative power of cosmetics and explaining how to make up a look to suit any face shape, features, color, or age. Simply Glamorous is packed with useful tricks and practical tips by one of the industry's leading experts.
About the Author
GARY COCKERILL is one of the UK's most successful fashion and celebrity makeup artists, whose extensive client list includes Isla Fisher, Eva Longoria, David Beckham, and Melanie Griffith. He has launched his own eyelash range in conjunction with Nouveau Beauty and is currently working on an exciting new cosmetics range to launch in 2016. His philosophy, "External beauty promotes inner confidence," means that he strives to make every client look and feel amazing.