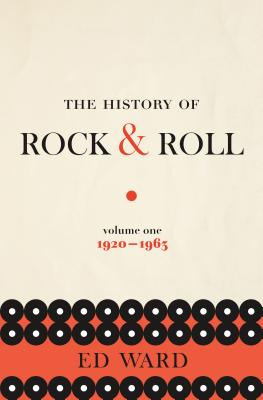 The History of Rock & Roll, Volume 1 (Hardcover)
1920-1963
Flatiron Books, 9781250071163, 416pp.
Publication Date: November 15, 2016
* Individual store prices may vary.
December 2016 Indie Next List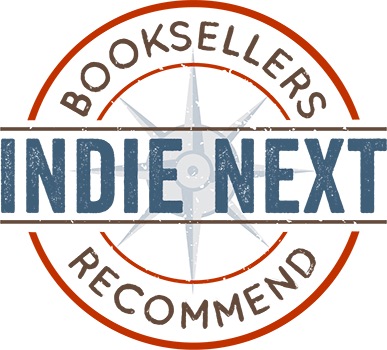 "This is a great, fun book by Ward, a correspondent for NPR's All Things Considered and one of the founders of the South by Southwest Conference and Festivals (SXSW). Covering the period of 1920 to 1963, almost every chapter in the book is devoted to a single year and the songs that were recorded and/or released during that year. This is a broad overview that substitutes breadth for depth but doesn't spare the entertainment factor. Ward's sweeping survey reads like the 400-plus page liner notes for a 1,000-song box set and, as a music nerd, that is one of the best compliments I can give!"
— Joe Turner (E), Book People Bookstore, Austin, TX
View the List
Description
Ed Ward covers the first half of the history of rock & roll in this sweeping and definitive narrative—from the 1920s, when the music of rambling medicine shows mingled with the songs of vaudeville and minstrel acts to create the very early sounds of country and rhythm and blues, to the rise of the first independent record labels post-World War II, and concluding in December 1963, just as an immense change in the airwaves took hold and the Beatles prepared for their first American tour. The History of Rock & Roll, Volume 1 shines a light on the far corners of the genre to reveal the stories behind the hugely influential artists who changed the musical landscape forever.
In this first volume of a two-part series, Ward shares his endless depth of knowledge and through engrossing storytelling hops seamlessly from Memphis to Chicago, Detroit, England, New York, and everywhere in between. He covers the trajectories of the big name acts like Elvis Presley, Buddy Holly, Chuck Berry, and Ray Charles, while also filling in gaps of knowledge and celebrating forgotten heroes such as the Burnette brothers, the "5" Royales, and Marion Keisker, Sam Phillips's assistant, who played an integral part in launching Elvis's career.
For all music lovers and rock & roll fans, Ward spins story after story of some of the most unforgettable and groundbreaking moments in rock history, introducing us along the way to the musicians, DJs, record executives, and producers who were at the forefront of the genre and had a hand in creating the music we all know and love today.
About the Author
ED WARD was the rock & roll historian on NPR's Fresh Air for more than thirty years, reaching 14 million listeners. His writing has appeared in The New York Times, The Wall Street Journal, and countless music magazines. He is also the coauthor of Rock of Ages: The Rolling Stone History of Rock & Roll. He lives in Austin, Texas.
Praise For The History of Rock & Roll, Volume 1: 1920-1963…
"Ward's writing is deeply researched, but conversational in tone. He nerds-out just the right amount, moving briskly from hit to hit and craze to craze, slowing down only to impart a few choice anecdotes... [his] faithful documentation of the genre's more obscure corners helps to point out that, early on, rock was weird... Ward underscores the vital point that rock was a music invented by people who knew better, but just couldn't help it." —The Washington Post
"Ward tackles this imposing topic with the same cerebral but conversational style he uses on NPR's Fresh Air, where he's been resident rock historian since 1986. Like his radio segments, the book excels at balancing the essential with the arcane... Ward's vivid anecdotes make the book more fun to read than 98 percent of tomes with 'history' in their title." —Dallas Morning News
"Ward doesn't put in or leave out too much, and his geographical shifts are well-timed… He's especially skilled at describing music that isn't rock & roll in order to provide context to music that is." —Milwaukee Journal Sentinel
"Ward knows the art of presentation. He blends storytelling with a vibrant, organic chronicle of [rock's] birth, incorporating 20th-century American history and popular culture. Scrupulously avoiding the dry, tedious academic pontification favored by some rock critics, Mr. Ward... offers compelling mini-portraits of artists and music business types.... A book like this is indispensable. Mr. Ward's warm, welcoming voice allows him to both inform and entertain." —Pittsburgh Post-Gazette
"The History of Rock & Roll still feels like a whirlwind tour [and] makes you wish you had a playlist with every single song mentioned … Don't try to read this book while you're sitting next to someone trying to get some work done… you'll keep wanting to interrupt them to share an amazing thing you've just discovered about rock and roll history." —Minnesota Public Radio's The Current, Rock and Roll Book Club
"The vast scope of the subject acts as a gateway to deeper musical investigation." —Toronto Star
"[Ward's] writing sings... [his] history presents rock 'n' roll as a cultural force of nature." —Winnipeg Free Press
"The History of Rock & Roll is not a simple deep dig. It is a figurative excavation of the long and storied history behind the beginnings of music's most celebrated genre… Ward leaves nary a corner unexplored… With a book this informational, there's no doubt that music nerds will enjoy the nice, long swim." —Creative Loafing Tampa
"A dean of rock journalism delivers the first volume of a magnum opus on a subject that never ceases to fascinate...turning up plenty of surprises and fresh insights.... A spry study that should inspire listening with new, and newly informed, ears to old tunes." -Kirkus Reviews, starred review
"An excellent introduction to early rock's cast of characters and the music that rocked the world… Ward's delightful book is chock-full of everything there is to know about the history of rock." —Publishers Weekly
"Ward's ambitious opus succeeds in chronicling the first half of the history of rock & roll.... Ward manages to make a coherent narrative—not an insignificant feat—out of this sprawling milieu." —Booklist
"Even for the uninitiated, what makes this history so enlightening and entertaining is the background detail that musicologist, journalist, and NPR rock historian Ward brings to the party. In a colloquial, conversational voice, he recounts stories of rock's roots and branches… Ward knows his rock & roll, and this comprehensive history is as entertaining as it is informative." —Shelf Awareness
"Just what you'd expect from Fresh Air's rock & roll historian: a thorough, detailed survey of the moments that define rock & roll." —No Depression
"Expansive, deeply researched without being pedantic, Ed Ward tells the story of rock and roll as it unfolded in all its glory. A book not only for the cognoscenti but the casual devotee who would like a moment-by-moment timeline of how the music evolved, transcended, and became a force unto itself. A definitive text." —Lenny Kaye, guitarist, producer of Nuggets, and author of You Call It Madness
"Ed Ward tells the complex, unruly history of rock and roll like few other writers can. He deftly separates sacred myths from the often brutal realities while connecting the various styles, races, cities and scenes into a coherent national saga. Mr. Ward writes with rare wisdom, insight and humor but most of all, a passionate love for this still powerful music." —Dave Alvin, Grammy award-winning singer and songwriter and cofounder with his brother Phil of the Blasters