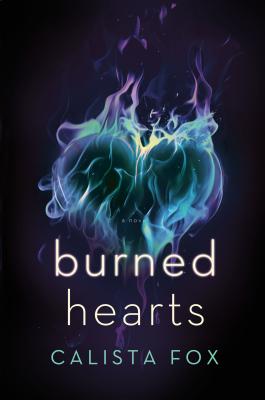 Burned Hearts (Paperback)
St. Martin's Griffin, 9781250072535, 336pp.
Publication Date: October 4, 2016
Description
I just wanted to crawl inside him and be a permanent part of him. I couldn t get close enough to him, even though we were melded together, our bodies moving in perfect sync with each other. I wanted to be wrapped around his heart, live within his soul, consume his mind.
That was the selfish part of an obsessive, unrelenting love. I wanted to be his every waking thought, every breath he took...
Dane captivated Ari from the first moment their eyes locked. Every second thereafter proved they were either fated for love...or devastation. Ari DeMille Bax has been the target of the axed investors of Dane's exclusive resort, 10,000 Lux. They will stop at nothing to get their revenge no matter who they have to take out in order to get to Dane. But as the final stand comes to a head, deception and betrayal threaten to rock the foundation of the life Ari and Dane have started to rebuild. Their intense love and desire for each other continues to burn deep, but the evil surrounding them could rip them apart for good. To save all that they cherish, Ari and Dane must lay their lives and their hearts on the line, once and for all
About the Author
CALISTA FOX is a former PR professional, now writing fast-paced, steamy books to set your pulse racing! She is the author of the Burned Deep Trilogy (Burned Deep, Flash Burned, and Burned Hearts). Fox has won Reviewer's and Reader's Choice Awards, as well as a Best Book Award and competitions with publication as the prize. Calista is a college graduate and teaches online writing classes. She has crossed the country many times over by corporate jet with her PR job and travels internationally, always with her laptop in tow to capture intriguing story elements and exotic locales.
Advertisement