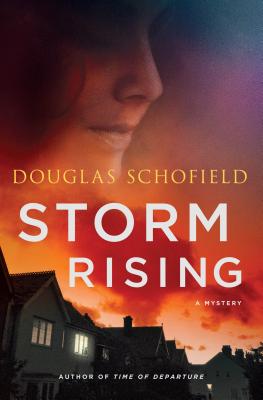 Storm Rising (Hardcover)
A Mystery
Minotaur Books, 9781250072764, 336pp.
Publication Date: November 29, 2016
* Individual store prices may vary.
Description
It's been a rough five years for Lucy Hendricks.
She hasn't had an easy time of it since her husband, Jack—a devoted and upstanding Bayonne, New Jersey, cop—was murdered while on an investigation. There were suspicions that he'd been involved with the local Mafia, and the media wouldn't let it go, making life unbearable, so Lucy moved to Florida to raise her son, Kevin, who was born without ever knowing his father.
The distance was healing, but now Lucy is back in New Jersey to pick up the pieces in the same house she and Jack once shared, trying to move on. But the past won't loosen its grip on the young widow, and it seems to have taken hold of Kevin as well. At first his behavior becomes increasingly erratic; then he begins making statements wise beyond his years, offering specific details about Jack's murder he couldn't possibly know. Lucy decides to delve into the mystery surrounding her husband's death, for her own sanity and for Kevin's. She can't trust the cops, it seems, and now the local Don has reached out to her, offering help in clearing Jack's name. As Hurricane Sandy bears down on Bayonne, Lucy must trust her instincts to save herself and her son from much more than a deadly storm. Douglas Schofield's Storm Rising is not to be missed.
About the Author
Douglas Schofield was raised and educated in British Columbia, where he earned degrees in History and Law. Over the past thirty years, he has worked as a lawyer in Canada, Bermuda and the Cayman Islands. He has prosecuted and defended hundreds of cases of murder, sexual assault and other serious crimes. Schofield and his wife Melody live on Grand Cayman, along with their most excellent and amazing talking cat, Juno.
Praise For Storm Rising: A Mystery…
"A dash of the paranormal spices this exciting crime novel. Readers will gladly suspend disbelief as Schofield takes them on a whirlwind ride."—Publishers Weekly
"You might at first assume that Douglas Schofield has little chance of pulling off his attempt at melding a detective thriller with the fantastic, but you'd be wrong—he does so with great skill, and yes, bravado. Schofield is a fearless storyteller who sems to have an instinctual understanding of how to get readers to turn the next page."—Mystery Scene
"An intriguing domestic thriller with supernatural elements."—Booklist
Praise for Time of Departure:
"Engrossing...It's a tribute to criminal lawyer Schofield's persuasive powers that his characters, procedural elements, and atmosphere are convincing enough to keep those pages turning without logic getting in the way." —Publishers Weekly (starred review)
"Schofield makes a big splash with this original debut mystery. Don't expect to get any sleep if you start this novel tonight."—Library Journal (starred review)
"Schofield delivers a whopping, complex tale. The characters are three-dimensional, and the gut-wrenching implications of the whole story will have readers' minds racing."—RT Book Reviews (Top Pick)
"If Michael Connelly and Audrey Niffenegger collaborated on a story and then sent it into the past to be edited by Rod Sterling, that novel would be Time of Departure. A hard-boiled detective thriller with a dash of fantasy . . . A clever read. Daring, even." —James Renner, author of The Man from Primrose Lane and True Crime Addict
"Time of Departure is the fictional equivalent of a carefully crafted set of Chinese boxes, with a gripping police procedural nested within an engaging character study, enveloped by an overarching narrative that grapples with this world's essential questions."—Les Standiford, author of Bone Key and Water to the Angels
"A surprising, original mystery. I've never read anything quite like Time of Departure, and I won't soon forget this genre-defying novel. Douglas Schofield makes an impressive, gutsy debut." —Julia Dahl, author of Invisible City and Run You Down