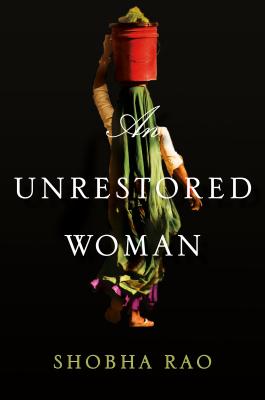 An Unrestored Woman (Hardcover)
Flatiron Books, 9781250073822, 256pp.
Publication Date: March 15, 2016
Other Editions of This Title:
Digital Audiobook (3/14/2016)
Paperback (3/14/2017)
* Individual store prices may vary.
Description
"What an astonishing collection! Provoking, ferocious, moving, splendid, generous and essential. I seemed to finish the book in a different world than the one in which I began it."
—Kelly Link, author of Get In Trouble and Stranger Things Happen
In her mesmerizing debut, Shobha Rao recounts the untold human costs of one of the largest migrations in history.
1947: the Indian subcontinent is partitioned into two separate countries, India and Pakistan. And with one decree, countless lives are changed forever.
An Unrestored Woman explores the fault lines in this mass displacement of humanity: a new mother is trapped on the wrong side of the border; a soldier finds the love of his life but is powerless to act on it; an ambitious servant seduces both master and mistress; a young prostitute quietly, inexorably plots revenge on the madam who holds her hostage. Caught in a world of shifting borders, Rao's characters have reached their tipping points.
In paired stories that hail from India and Pakistan to the United States, Italy, and England, we witness the ramifications of the violent uprooting of families, the price they pay over generations, and the uncanny relevance these stories have in our world today.
About the Author
SHOBHA RAO moved to the U.S. from India at the age of seven. She is the winner of the 2014 Katherine Anne Porter Prize in Fiction, awarded by Nimrod International Journal. She has been a resident at Hedgebrook and is the recipient of the Elizabeth George Foundation fellowship. Her story "Kavitha and Mustafa" was chosen by T.C. Boyle for inclusion in the Best American Short Stories 2015. She lives in San Francisco. An Unrestored Woman is her debut.
Praise For An Unrestored Woman…
"Rich and intelligent, An Unrestored Woman crisscrosses generations of different faiths affected by the largest migration in human history. It shines a necessary light through the dark turmoil of that period in North India and Pakistan, illuminating the crevices of her characters' inner lives."
—San Francisco Chronicle
"[Rao's] prose is a stunning set of contradictions. Short, simple sentences give an electrifying punch to the gut, making sections where Rao rises to the heights of lyricism all the more powerful...Through her characters, Rao delves into greater psychological complexity....Rao navigates the realities of race, marriage and identity in a way that feels intensely genuine. This story and the rest of the collection establish Rao as a writer with not only uncommon range, but a unique and powerful voice."
—The Kansas City Star
"Without a doubt, Shobha Rao's debut, An Unrestored Woman, is the best short fiction I've read this year. These dozen stories are savage and empathetic, brutal and lyrical, mournful and celebratory…Rao's stories reverberate beyond borders, cultures, countries, and generations."
—Bloom.com
"Stunning and relentless…The stories span more than a century, and Rao never idealizes the time of colonial rule prior to Partition or neglects the later difficulty of being an immigrant in the United States and Britain but instead focuses on how the choices the characters make reverberate for years and across generations. Rao's language is particularly good at reflecting the interior lives of her characters [who] are meticulously developed within each story."
—Kirkus (starred review)
"Rao's raw and breathtaking short story collection is set against this epic canvas, yet her character studies are intimate. Here are soulful human beings struggling with ways of retaining their essential humanity against overwhelming odds even as they face the starkest of choices between life and death for themselves and their loved ones…Exquisite turns of phrase and editing with a fine-edged scalpel only add to an outstanding and memorable debut."
—Booklist (starred review)
"Rao delivers a remarkable and empathetic exploration of a historical moment's powerful ability to resound across generations."
—Bustle.com (15 Best Books of March)
"Magnificently unsettling and unexpectedly powerful….Every story stands alone, evocative and acutely thought-provoking, but characters recur, showing how the same events from a slightly different perspective are utterly at odds. If stories are how we give our experiences meaning, Shobha Rao demonstrates just how individual those meanings are, and thus the vital importance of compassion, empathy, and connection."
—Marylebone Journal (UK)
"What an astonishing collection! Provoking, ferocious, moving, splendid, generous and essential. I seemed to finish the book in a different world than the one in which I began it."
—Kelly Link, author of Get In Trouble and Stranger Things Happen
"Shobha Rao writes, with equal power, of the turmoil and tragedy of Great Events, but also the small, intimate lives of those doomed to live through them. In her vivid descriptions of other times and places, people rise above or fall beneath the wheel of history, but all have stories to tell and the wonderful Rao to tell them. This transporting debut will linger in your mind long past the last page."
—Karen Joy Fowler, New York Times best-selling author of We Are All Completely Beside Ourselves, winner of the PEN/Faulkner Award and shortlisted for the Man Booker Prize
"Shobha Rao is a spellbinding storyteller. With An Unrestored Woman, she lifts a handful of individuals from the wreckage of Partition and illuminates their inner lives with daring and empathy. I tore through these stories, as fearful for these characters as if I'd known them my whole life."
—Tania James, author of The Tusk That Did the Damage
"A remarkable collection that explores the reverberations of Partition through generations, from a mapmaker's gamble to a grandfather who cannot speak of what he escaped as a boy. Shobha Rao has given us clear-eyed stories of intense ruptures and unexpected connections, searing violence and genuine love."
—Nalini Jones, author of What You Call Winter
or
Not Currently Available for Direct Purchase