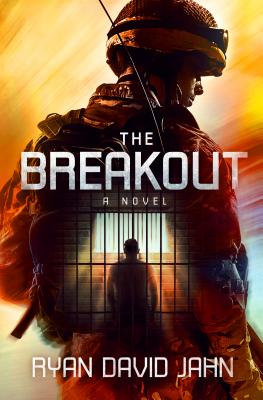 The Breakout (Hardcover)
Thomas Dunne Books, 9781250074508, 304pp.
Publication Date: January 31, 2017
Description
James Murphy is a Marine Corps sniper. He's done two tours in Afghanistan. He's considered an American Hero. And James is out for revenge.
Alejandro Rocha, a massively powerful drug kingpin who operates out of La Paz, Mexico, is responsible for James's sister, Layla's death, and he intends to make Rocha pay for it.
James goes AWOL from his unit and travels to Mexico, ready to enact bloody vengeance, but before he can go through with his plan, he is arrested by the crooked police of La Paz. He's quickly thrown into a dangerous prison on trumped-up charges. He knows he is marked for death while in this prison and there's nothing he can do about it. However, there is a group of people who can do something about it.
Discovering that James is wasting away in a Mexican prison, the marines in his unit decide to risk court-martial themselves and go AWOL as well, ready to go to war in order to break their brother out. And that's just the beginning of the mayhem and violence.
About the Author
RYAN DAVID JAHN's UK debut, Acts of Violence, went on to win the Crime Writers' Association John Creasey Dagger. He has since published several others UK novels: Low Life; The Dispatcher, which was long-listed for the CWA Ian Fleming Steel Dagger; The Last Tomorrow; The Gentle Assassin; and Dark Hours. Acts of Violence, retitled Good Neighbors, and The Dispatcher were both published in the US by Penguin. Jahn now lives in Louisville, Kentucky, with his wife and two daughters.
Advertisement