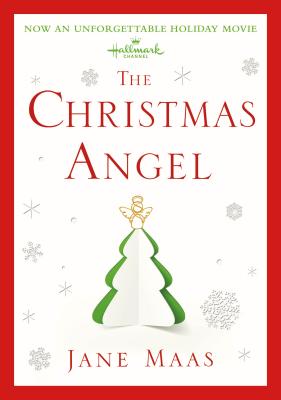 Christmas Angel (Paperback)
Griffin, 9781250075383, 192pp.
Publication Date: October 20, 2015
Description
A charming, heart-warming Christmas taleabout the power of family, tradition, and love.
In 1875, Owen Thomas, a poor Welsh coal miner, falls in love with a beautiful London actress, Jessica Lavery. He builds her a cottage in his village, and enchants her with the promise of the holidays they'll share after they marry. According to his special Thomas family tradition, the Christmas tree must always be outside, where it can look up to God. Owen carves her an angel to go on top of their tree, with lavender eyes like hers, a token more meaningful to her than any engagement ring. When Jessica breaks off their romance, Owen, broken-hearted, wraps the angel in his mother's shawl and brings her to America. There, she looks down over five generations, witnessing peace and war, triumphs and tragedies, reminding all who see her that Christmas is the time when families and sweethearts can come together, laughter and goodwill can lighten even the heaviest burden, and magic fills the earth. This is a story of faith and love. And of the miracle that brought the angel home again.
About the Author
JANE MAAS began her advertising career at Ogilvy and Mather as a copywriter in 1964 and eventually became a creative director and agency officer. A Matrix Award winner and an Advertising Woman of the Year, she is best known for her direction of the "I Love New York" campaign. She is the author of Mad Women, Adventures of an Advertising Woman, Christmas in Wales, and co-author of the classic How To Advertise. She lives in New York City.
Advertisement