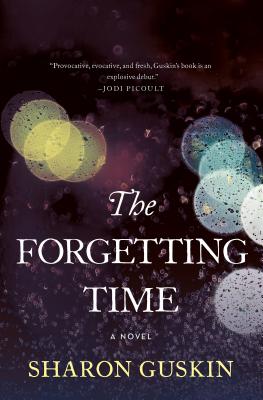 The Forgetting Time
A Novel
Hardcover

* Individual store prices may vary.
Other Editions of This Title:
Digital Audiobook (2/1/2016)
Paperback (2/7/2017)
Paperback, Large Print (4/4/2017)
Hardcover, Large Print (3/2/2016)
CD-Audio (2/2/2016)
February 2016 Indie Next List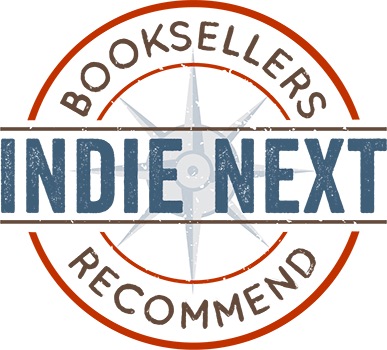 "Psychologist Dr. Jerry Anderson is literally losing his mind -- aphasia is taking away his memory and his ability to communicate - when he is introduced to the severe behavior problems of four-year-old Noah. From the few clues, it seems Noah has lived a previous life. Anderson fights to keep his lucidity long enough to complete this final investigation of his career, trying to make sense of this young boy while also attempting to make sense of his own life. A compelling, dynamic, and intriguing debut novel."
— Allen Murphy (M), Joseph-Beth Booksellers, Cincinnati, OH
View the List
Description
"What if what you did mattered more because life happened again and again, consequences unfolding across decades and continents?…A relentlessly paced page-turner and a profound meditation on the meaning of life."
—Christina Baker Kline, #1 New York Times bestselling author of The Orphan Train

What happens to us after we die? What happens before we are born? At once a riveting mystery and a testament to the profound connection between a child and parent, The Forgetting Time will lead you to reevaluate everything you believe…

What would you do if your four-year-old son claimed he had lived another life and that he wants to go back to it? That he wants his other mother?

Single mom Janie is trying to figure out what is going on with her beloved son Noah. Noah has never been ordinary. He loves to make up stories, and he is constantly surprising her with random trivia someone his age has no right knowing. She always chalked it up to the fact that Noah was precocious—mature beyond his years. But Noah's eccentricities are starting to become worrisome. One afternoon, Noah's preschool teacher calls Janie: Noah has been talking about shooting guns and being held under water until he can't breathe. Suddenly, Janie can't pretend anymore. The school orders him to get a psychiatric evaluation. And life as she knows it stops for herself and her darling boy.

For Jerome Anderson, life as he knows it has already stopped. Diagnosed with aphasia, his first thought as he approaches the end of his life is, I'm not finished yet. Once an academic star, a graduate of Yale and Harvard, a professor of psychology, he threw everything away to pursue an obsession: the stories of children who remembered past lives. Anderson became the laughing stock of his peers, but he never stopped believing that there was something beyond what anyone could see or comprehend. He spent his life searching for a case that would finally prove it. And with Noah, he thinks he may have found it.

Soon, Noah, Janie, and Anderson will find themselves knocking on the door of a mother whose son has been missing for eight years. When that door opens, all of their questions will be answered.

Gorgeously written and fearlessly provocative, Sharon Guskin's debut explores the lengths we will go for our children. It examines what we regret in the end of our lives and hope for in the beginning, and everything in between.
Praise For The Forgetting Time: A Novel…
"Gripping, deft, and moving."
—Chelsea Cain, The New York Times Book Review

"I love this book. It is absolutely spectacular. It's a page-turner but also incredibly thought provoking. It left me completely changed—and isn't that why we all read in first place? The Forgetting Time is a book you'll want to talk about with all of your friends."
—Octavia Spencer, Academy Award-winning actress

"Bold, captivating...Guskin amps up the suspense while raising provocative questions about the maternal bond and its limits...You'll be mesmerized."
—People (Book of the Week)

"For fans of Cloud Atlas and The Lovely Bones, this psychological mystery will have you hooked until the case is closed—or is it?"
—Cosmo

"If you took to Lovely Bones, you'll be completely engrossed by Guskin's mystery, which meticulously weaves together a web of sympathetic, multi-dimensional characters through alternating chapters…Plenty of fodder for your next book club."
—InStyle (6 Books to Read this Month)

"Tender…provocative…wholly original…Guskin adroitly maintains the pace of her mystery plot…You'll come away moved by this affecting tale of maternal love and the unbreakable cords of memory."
—BookPage

"There's much to consider in this provocative debut novel—from cultural differences in attitudes toward life and death to the question of whether or not parents can ever truly know their own children. More than anything, The Forgetting Time is a passionate entreaty to readers to embrace the present moment, to find joy, comfort and connection in the here and now."
—Bookreporter.com

"A captivating, thought-provoking novel that explores what we regret in the end of our lives, hope for in the beginning and everything in-between…The Forgetting Time marks the debut of a major new talent."
—Domino.com

"Sharon Guskin has burst onto the literary scene like an exploding star…Without doubt The Forgetting Time is the most enthralling debut novel of the year."
—New York Journal of Books

"An incredible Russian doll of a novel. Beginning as a seemingly ordinary story of maternal struggle, it soon unfurls into a fascinating tour of reincarnation, a compelling murder mystery, and an examination of the familial bond. Like Alice Sebold's The Lovely Bones, at its core it really is just superb fiction."
—The Herald

"Provocative and suspenseful…Guskin portrays [Janie and Anderson] with immense empathy."
—BBC.com (10 Books to Read in February)

"Engaging and riveting. It will make you think about what really matters and how best to spend the time we have."
—Vancouver Sun

"A great read—Guskin combines a thought-provoking idea with a well-written and compelling story that ensures readers will stay with it, whether or not they believe that souls live on after death. This novel is both engaging and riveting. It will make you think about what really matters and how best to spend the time we have."
—Windsor Star

"Readers will be galvanized by Guskin's sharply realized and sympathetic characters with all their complications, contradictions, failures, sorrows, and hope. Deftly braiding together suspense, family drama, and keen insights into the workings of the brain, Guskin poses key and unsettling questions about love and memory, life and death, belief and fact. A novel that bridges the fuzzy categories of 'literary' and 'commercial,' The Forgetting Time offers a vast spectrum of significant and nuanced topics that will catalyze probing discussions."
—Booklist (starred review)

"When I wasn't reading The Forgetting Time, I was itching to return to it. And when I was reading it, my mind was exploding with questions about what's possible, what's probable, and how our lives are caught between the two. Provocative, evocative, and fresh, Guskin's book is an explosive debut."
—Jodi Picoult, #1 New York Times bestselling author of Leaving Time

"Sharon Guskin's debut is the literary equivalent of the sensation you get when, after stargazing from some hillside on a clear night, you're suddenly hit with the terrifying and exhilarating scope of the unknowable. A truly remarkable, dizzying and exquisite page-turner."
—Téa Obreht, New York Times bestselling author of The Tiger's Wife

"What if what you did mattered more because life happened again and again, consequences unfolding across decades and continents? This question is at the heart of Sharon Guskin's luminous novel. The Forgetting Time is about memory and forgetting, grieving and letting go, and the lengths a mother will go to for her child. It is both a relentlessly paced page-turner and a profound meditation on the meaning of life."
—Christina Baker Kline, #1 New York Times bestselling author of The Orphan Train

"The Forgetting Time is a magical, wise, page-turner of a novel that brings to mind the early work of Alice Hoffman. I absolutely loved it. A very moving, soulful, and beautifully-made debut."
—Dani Shapiro, bestselling author of Devotion

"A spellbinding ride. Guskin's beautifully rendered and wonderfully told novel explores the mysteries of how we connect to one another in the deepest of ways. What an amazing book."
—Mary Morris, author of The Jazz Palace

"Sharon Guskin has written a novel that's meticulously crafted without ever losing the heart and soul of the story. It's both a beautiful tale of the bond between a mother and her young son as well as a gripping mystery that asks that universal human question 'were we here before?' Reading The Forgetting Time becomes a personal journey as you try to remember all that you've forgotten."
—Diane Chamberlain, New York Times bestselling author of The Silent Sister

"The Forgetting Time is skillfully written and the story is terrific, beguiling, heartbreaking and droll by turns. I'm listening to it on CD, and I've sat in the car for forty minutes, with ice cream melting in the grocery bags, so I didn't have to leave its world."
—Jacquelyn Mitchard
Flatiron Books, 9781250076427, 368pp.
Publication Date: February 2, 2016
About the Author
SHARON GUSKIN lives in Brooklyn with her husband and two sons. The Forgetting Time is her first novel.
or
Not Currently Available for Direct Purchase