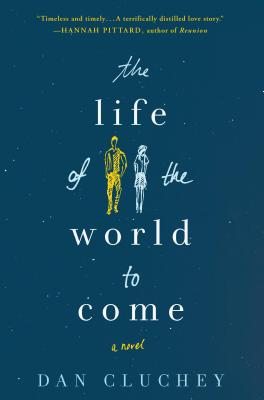 The Life of the World to Come (Hardcover)
St. Martin's Press, 9781250077165, 256pp.
Publication Date: June 28, 2016
* Individual store prices may vary.
Description
Leo Brice is dead, in a sense (not the traditional one). When the neurotic law student meets his cosmic match in Fiona Haeberle, an impulsive spirit and burgeoning soap star, all seems well--the two fall fast in love, and spend three years navigating their twenties in wide-eyed wonder. But once the fantastical woman who had defined his future bolts to pursue a fantasy life of her own, Leo is forced to come to terms with a reality that more closely resembles an epilogue than the story he'd hoped it might be. Now a junior death row advocate, Leo immerses himself in the esoteric world of his condemned client, a born-again Georgia inmate named Michael Tiegs. As both men become consumed by the question of an afterlife--and as Leo becomes increasingly confused by his own future and past--Tiegs' fate hangs in the balance. Leaning on his friends and grappling with his memories, Leo must try to save a client who may not want to be saved after all, even as he struggles to confront the prospect of his own mortality.
At once obsessively readable, philosophically probing, and verbally acrobatic, The Life of the World to Come announces Dan Cluchey as a fresh new voice in fiction.
About the Author
DAN CLUCHEY is a native of Portland, Maine, and a former Obama Administration speechwriter and advisor. During his time in Washington, he wrote hundreds of speeches and op-eds on behalf of senior leaders throughout the Administration, on topics ranging from healthcare reform to international trade. A graduate of Amherst College and Harvard Law School, he lives in New Haven, CT. The Life of the World to Come is his first novel.
or
Not Currently Available for Direct Purchase