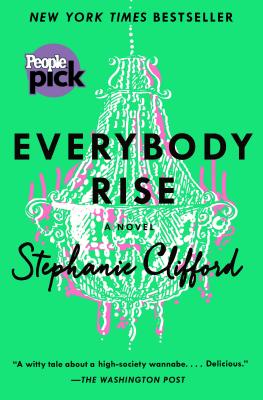 Everybody Rise (Hardcover)
A Novel
St. Martin's Press, 9781250077172, 384pp.
Publication Date: August 18, 2015
Other Editions of This Title:
Digital Audiobook (8/17/2015)
Paperback (6/14/2016)
CD-Audio (8/18/2015)
Hardcover, Large Print (11/25/2015)
Pre-Recorded Audio Player (8/18/2015)
* Individual store prices may vary.
September 2015 Indie Next List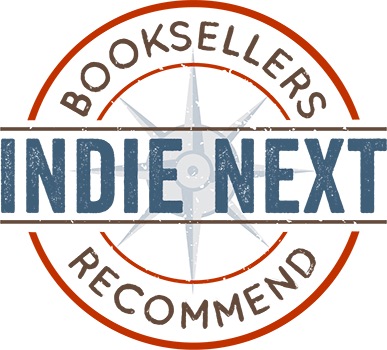 "In her debut novel, Clifford deftly updates The House of Mirth to show that belonging to the social elite is still not for the faint of heart. Evelyn Beegan has grown up on the fringes of high society, but now a new job at an exclusive social networking website may be her ticket to the lush life. Just as Wharton's Lily Bart learns the hard way, fitting in with the 'who's who' takes some shrewd negotiation. Is it worth the compromise just to prove you're worthy to be 'somebody'? Clifford's characters are complex and the choices they make follow intriguing paths in this engaging and moving story."
— Kerry Spaulding (W), University Book Store, Mill Creek, WA
View the List
Description
An instant New York Times bestseller!

Chosen as one of Summer's Best Books by People Magazine
Featured in Time Magazine's Summer Reading
Entertainment Weekly's Summer Must List
Good Housekeeping Beach Reads Feature

"A witty tale about a high-society wannabe...Little is more delicious than watching an ambitious but tragically flawed protagonist brought down - especially in a designer cocktail dress." -The Washington Post

Everyone yearns to belong, to be part of the "in crowd," but how far are you willing to go to be accepted? In the case of bright, funny and socially ambitious Evelyn Beegan, the answer is much too far...
At 26, Evelyn is determined to carve her own path in life and free herself from the influence of her social-climbing mother, who propelled her through prep school and onto New York's glamorous Upper East Side. Evelyn has long felt like an outsider to her privileged peers, but when she gets a job at a social network aimed at the elite, she's forced to embrace them.
Recruiting new members for the site, Evelyn steps into a promised land of Adirondack camps, Newport cottages and Southampton clubs thick with socialites and Wall Streeters. Despite herself, Evelyn finds the lure of belonging intoxicating, and starts trying to pass as old money herself. When her father, a crusading class-action lawyer, is indicted for bribery, Evelyn must contend with her own family's downfall as she keeps up appearances in her new life, grasping with increasing desperation as the ground underneath her begins to give way.
People and Time Inc. are not affiliated with, and do not endorse products or services of St. Martin's Press. People's Pick Logo is a Registered Trademark of Time Inc. and is used under license.
About the Author
As a New York Times reporter, Loeb-award winning journalist Stephanie Clifford covered courts, business and media. A magna cum laude graduate of Harvard, she grew up in Seattle and lives in Brooklyn. Everybody Rise is her first book. She lives in Brooklyn with her husband, son, and two cats.
Praise For Everybody Rise: A Novel…
"There's little more delicious than watching an ambitious but tragically flawed heroine brought down - especially in a designer cocktail dress. In Everybody Rise, debut novelist Stephanie Clifford has written a smart tragicomedy...Clifford delivers a sagacious nod to the charmed life. Although Everybody Rise owes much and pays homage to its predecessors, particularly Edith Wharton's The House of Mirth, it's no copycat-especially since Evelyn's fate takes a turn as sharp and smart as her creator's intellect, making this tale a 21st-century fable of one woman's reconstruction." —The Washington Post
"Capturing New York City in the overheated moment preceding the financial crisis...In a tightly plotted narrative, Clifford shows how Evelyn's tenuous initiation into this most elite of social networks coincides with an increasingly desperate effort to secure her footing there. Clifford details the manners of the old-money set with a reporter's well-trained eye...Suggestive, lyrical." —Rebecca Mead, The New York Times Book Review
"Finally, a novel that admits "making it" in New York isn't just a makeover away . . . A realistic examination of being young in New York - albeit one that's as warm and witty as an Anne Hathaway fairy tale." —VanityFair.com
"Drily observant . . . it succeeds on several levels. Evelyn is a believable character because she's as flawed as she is likable. Readers of this sort of novel do want all the juicy details about closed societies, and Clifford is able to provide them. But she does so with a modern sensibility and a core of compassion that keeps the reader engaged and maybe even rooting for Evelyn." —Cleveland Plain Dealer
"An expertly told novel of manners . . . This relentlessly fascinating story of old money and callous ambition could very well be the most talked-about book of the summer." —Minneapolis Star-Tribune
"If Edith Wharton were alive today, this modern day class struggle would set her up for some stark rivalry. From the Lilly Pulitzer dresses to the debutante balls to the regatta competitions, New York Times reporter Stephanie Clifford expertly conveys the ambition of an outsider desperate to make her way into an untouchable world. As the plot thickens, Beegan's life becomes a trainwreck you can't help but watch through your fingers, flipping the pages faster and faster to the end." —National Post
"Stephanie Clifford's Everybody Rise delves into the world of social climbing in a way that's as insightful as it is hilarious." —Goop
"A juicy, scheme-filled update on Edith Wharton, and it's unputdownable." —Lenny
"Manhattan-set class satire with the bite to satisfy postrecession readers." —Time
"Clifford... has a sharp eye...her mastery of the sociological details of misguided ambition is sure and savage." —The New York Times
"A compulsive, up-close-and-personal read about the first cracks in the greed-and-bleed U.S. economy that went flying off the rails so spectacularly a short time later." —Library Journal
"A sharp and witty cautionary tale. . . . Clifford's shrewd look at upper-class dynamics in modern day New York society takes up the torch of Edith Wharton. . . . Filled with scandal and schadenfreude, Everybody Rise will keep readers flipping pages." —Book Page
"A masterful tale of social climbing and entrenched class distinctions . . . Tense, hilarious, and bursting with gorgeous language. Stephanie Clifford is a 21st century Edith Wharton." —J. Courtney Sullivan, New York Times bestselling author of The Engagements and Maine
"A superb debut. Everybody Rise is a 21st century version of a grand 19th century novel--a smart, moving tale of class, ambition, and identity." —Malcolm Gladwell
"Full of ambition and grit. Clifford provides sharp-eyed access to a moneyed world and its glamorous inhabitants." —Emma Straub, New York Times bestselling author of The Vacationers
"A boom-time dramedy of manners featuring a bright young cast of haves and desperately want-to-haves, all clinging to a very rickety social ladder. Clifford's lively and biting debut gets to the quick of ambition at its most corrosive." —Maggie Shipstead, New York Times bestselling author of Seating Arrangements
"An intriguing look at class distinctions and social climbing, Stephanie Clifford's debut novel is not to be missed." —InStyle
"Gossip Girl fans, rejoice! Behold the literary version of a Jenny-esque narrated story, had she met Blair and Serena in her mid-20s. Cue lies, affairs and mounting debt." —Marie Claire, Summer-Reads Roundup
"The summer's most anticipated beach read...a funny, sharply observed debut novel about young one percenters in New York...a buzzy Tom-Wolfe-meets-Edith-Wharton novel of young Manhattan." —The Hollywood Reporter
"Author Stephanie Clifford has been described as a modern-day Edith Wharton." —Elle Magazine, Culture Calendar
"Addictive: think Prep meets The Devil Wears Prada." —Good Housekeeping
"[It's an] expertly told novel of manners...This relentlessly fascinating story of old money and callous ambition could very well be the most talked-about book of the summer." —Minneapolis Star-Tribune
"With a sympathetic main character and a fascinating look into how the other half lives, this astute tale is irresistible." —LibraryReads List
or
Not Currently Available for Direct Purchase