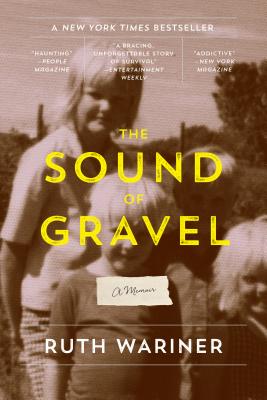 The Sound of Gravel (Paperback)
A Memoir
Flatiron Books, 9781250077707, 368pp.
Publication Date: April 25, 2017
January 2016 Indie Next List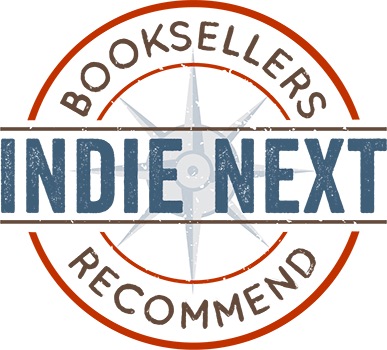 "This is a memoir made extraordinary simply by the fact that the author lived to tell the tale. Wariner grew up in a polygamist cult across the Mexican border, the 39th of her father's 41 children. Surrounded by crushing poverty and repeated tragedy, little Ruth was taught that girls are born to be used by callous men and an angry God. However, she had just enough contact with her maternal grandparents and the outside world to realize the bizarre practices at home didn't match up with the rest of civilization. With quiet persistence, she grew into an adolescent and began to consider the possibility of escape. Riveting and reminiscent of Jeannette Walls' The Glass Castle."
— Mary Laura Philpott (W), Parnassus Books, Nashville, TN
View the List
Description
A riveting, deeply affecting true story of one girl's coming-of-age in a polygamist family.
RUTH WARINER was the thirty-ninth of her father's forty-two children. Growing up on a farm in rural Mexico, where authorities turn a blind eye to the practices of her community, Ruth lives in a ramshackle house without indoor plumbing or electricity. At church, preachers teach that God will punish the wicked by destroying the world and that women can only ascend to Heaven by entering into polygamous marriages and giving birth to as many children as possible. After Ruth's father the man who had been the founding prophet of the colony is brutally murdered by his brother in a bid for church power, her mother remarries, becoming the second wife of another faithful congregant.
In need of government assistance and supplemental income, Ruth and her siblings are carted back and forth between Mexico and the United States, where Ruth's mother collects welfare and her stepfather works a variety of odd jobs. Ruth comes to love the time she spends in the States, realizing that perhaps the community into which she was born is not the right one for her. As she begins to doubt her family's beliefs and question her mother's choices, she struggles to balance her fierce love for her siblings with her determination to forge a better life for herself.
Recounted from the innocent and hopeful perspective of a child, The Sound of Gravel is the remarkable memoir of one girl's fight for peace and love. This is an intimate, gripping tale of triumph, courage, and resilience.
About the Author
RUTH WARINER lives in Portland, Oregon. After Wariner left Colonia LeBaron, the polygamist Mormon colony where she grew up, she moved to California, where she raised her three youngest sisters. After earning her GED, she put herself through college and graduate school, eventually becoming a high school Spanish teacher. She remains close to her siblings and is happily married. The Sound of Gravel is her first book.
Advertisement