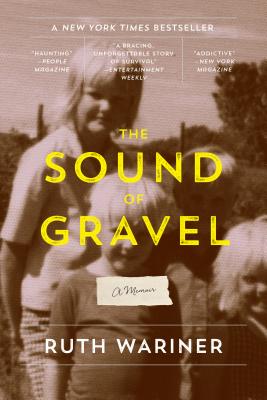 The Sound of Gravel
A Memoir
Paperback

* Individual store prices may vary.
Other Editions of This Title:
Digital Audiobook (1/4/2016)
CD-Audio (1/5/2016)
Paperback, Large Print (1/17/2017)
January 2016 Indie Next List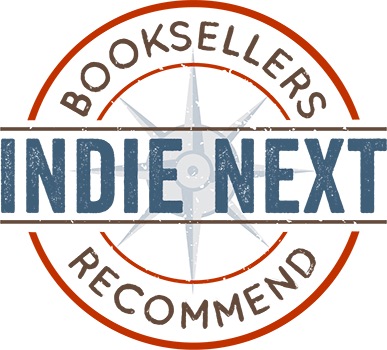 "This is a memoir made extraordinary simply by the fact that the author lived to tell the tale. Wariner grew up in a polygamist cult across the Mexican border, the 39th of her father's 41 children. Surrounded by crushing poverty and repeated tragedy, little Ruth was taught that girls are born to be used by callous men and an angry God. However, she had just enough contact with her maternal grandparents and the outside world to realize the bizarre practices at home didn't match up with the rest of civilization. With quiet persistence, she grew into an adolescent and began to consider the possibility of escape. Riveting and reminiscent of Jeannette Walls' The Glass Castle."
— Mary Laura Philpott (W), Parnassus Books, Nashville, TN
View the List
Description
An instant New York Times bestseller

"A haunting, harrowing testament to survival." — People Magazine

"An addictive chronicle of a polygamist community." — New York Magazine

The thirty-ninth of her father's forty-two children, Ruth Wariner grew up in polygamist family on a farm in rural Mexico. In The Sound of Gravel, she offers an unforgettable portrait of the violence that threatened her community, her family's fierce sense of loyalty, and her own unshakeable belief in the possibility of a better life. An intimate, gripping tale of triumph and courage, The Sound of Gravel is a heart-stopping true story.
Praise For The Sound of Gravel: A Memoir…
"The Sound of Gravel is a portrait of real courage in a sea of pretenders. Ruth Wariner, you have my respect as a writer and a survivor." —Kelly Corrigan, New York Times bestselling author of The Middle Place


"A haunting harrowing testament to survival."
—People Magazine

"Wrenching and moving...Wariner is a survivor, but more important, she's a fantastic writer."
—Entertainment Weekly

"An addictive chronicle of a polygamist community"
—New York Magazine

"Engrossingly readable from start to finish... an unsentimental yet wholly moving memoir."
—Kirkus Reviews

"This well-written book is hard to put down and hard to forget."
—Publishers Weekly (starred review)

"Haunting. Rather than delving into the particulars of the community's beliefs, Wariner reveals them as they arise. This gives great depth to the portrayal of her situation. With power and insight, Wariner's tale shows a road to escape from the most confining circumstances."
—Booklist

"If your book club is looking for a startling memoir, look no further than The Sound of Gravel. Disturbing, powerful, and poignant, Wariner delivers a harrowing story of survival and taking the necessary risk of saving yourself."
—Real Simple

"The Sound of Gravel will haunt you, and Ruth Wariner will inspire with her direct, unsentimental prose. I lost sleep reading this memoir and felt nothing but awe and respect. That Ruth survived to tell this story simply boggles my mind."
—Jennifer Lauck, New York Times bestselling author of Blackbird, Still Waters, Show Me The Way, and Found

"The Sound of Gravel is a riveting portrayal of what it's really like to grow up in a polygamist community. Ruth Wariner's simple writing, her enduring love for her mother and siblings, and her dramatic escape make this an engrossing, deeply moving memoir."
—Claire Bidwell Smith, author of The Rules of Inheritance and After This

"What chance does a girl have in a world where men believe that they (and they alone) are destined to be gods? This is the question Ruth Wariner bravely asks as she brings us into the hardscrabble Mormon polygamous communities of remote northern Mexico. Like a Dorothy Allison of the American West, Wariner shows us the humanity and tenacity in the people she comes from while making no apology for wanting something better for herself. Ruth Wariner has given us an unforgettable portrait of an enduring and deeply misunderstood segment of American society and a deeply moving account of her own determined pathway out."
—Joanna Brooks, author of The Book of Mormon Girl: A Memoir of an American Faith

"A beautifully narrated story that manages to be both heartbreaking and heartwarming at the same time. Told with generosity and without self-pity, I turned each page with admiration of Ruth's resilience and strength of spirit. Powerless as she watches her misguided mother endure a life of servility to her stepfather, Ruth's love for her siblings and determination to break destructive family patterns will fill your heart with hope and triumph. I will not be forgetting this incredible memoir anytime soon."
—Cea Sunrise Person, author of North of Normal: A Memoir of My Wilderness Childhood, My Unusual Family, and How I Survived Both

"I can't remember a book that's had a greater impact on me. Beautifully written, Ruth Wariner's powerful, raw memoir will touch your heart like nothing you've read before. Told with unflinching honesty and a childlike innocence, Wariner takes us places—emotional and physical—few will ever experience, or even fathom. Ultimately this book is a testament to the human spirit, a tale of hope. Its stories of tragedy, abuse, trust, and dreams betrayed are more than offset by Wariner's pure goodness: her courage, determination, wits, resilience, and ultimately, in her quest to save her beloved siblings, triumph. Jon Krakauer's Under the Banner of Heaven is a very good book. Ruth Wariner's The Sound of Gravel is a great book, one that will haunt and inspire you for the rest of your life. In her exquisite and powerful telling, Wariner takes us to the darkest recesses of extreme polygamist Mormonism—on a painfully real and personal level—and brings us back to the light."
—April Christofferson, author of Trapped

"The Sound of Gravel takes us into the complex relationships of families with intransigent beliefs, religious convictions so dogmatic that harrowing consequences are forced upon their children. Ruth Wariner, this child of an isolated polygamist community, not only survives the oppression, but writes this unaffected tale of compassion and haunting sadness.""
—Sonya Lea, author of Wondering Who You Are: A Memoir

"The Sound of Gravel is a powerful indictment against religious fundamentalism and the way zealots control and harm generations of women and children. This is an important, and ultimately triumphant, story."
—Julia Scheeres, New York Times bestselling author of Jesus Land and A Thousand Lives
Flatiron Books, 9781250077707, 368pp.
Publication Date: April 25, 2017
About the Author
RUTH WARINER lives in Portland, Oregon. After Wariner left Colonia LeBaron, the polygamist Mormon colony where she grew up, she moved to California, where she raised her three youngest sisters. After earning her GED, she put herself through college and graduate school, eventually becoming a high school Spanish teacher. She remains close to her siblings and is happily married. The Sound of Gravel is her first book.