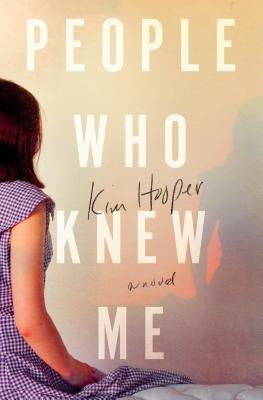 People Who Knew Me (Hardcover)
A Novel
St. Martin's Press, 9781250077981, 304pp.
Publication Date: May 24, 2016
Other Editions of This Title:
Digital Audiobook (5/23/2016)
CD-Audio (5/24/2016)
* Individual store prices may vary.
Description
Everything was fine fourteen years after she left New York.

Until suddenly, one day, it wasn't.
Emily Morris got her happily-ever-after earlier than most. Married at a young age to a man she loved passionately, she was building the life she always wanted. But when enormous stress threatened her marriage, Emily made some rash decisions. That's when she fell in love with someone else. That's when she got pregnant.
Resolved to tell her husband of the affair and to leave him for the father of her child, Emily's plans are thwarted when the world is suddenly split open on 9/11. It's amid terrible tragedy that she finds her freedom, as she leaves New York City to start a new life. It's not easy, but Emily---now Connie Prynne—forges a new happily-ever-after in California. But when a life-threatening diagnosis upends her life, she is forced to rethink her life for the good of her thirteen-year-old daughter.
A riveting debut in which a woman must confront her own past in order to secure the future of her daughter, Kim Hooper's People Who Knew Me asks: "What would you do?"
About the Author
Kim Hooper lives in Southern California with her husband and an absurd number of pets. PEOPLE WHO KNEW ME is her debut novel.
Praise For People Who Knew Me: A Novel…
"Refreshingly raw and honest . . . People Who Knew Me has a sharp edge of emotional trauma and disappointment. It is very easy to love Emily—she is like any of us, struggling to make the best decisions she can. Ms. Hooper reminds us that control is an illusion, that the past offers no pardons and the choices we make, in turn, make us." —The Wall Street Journal
"Kim Hooper's stunning debut novel sucks you in from the first page and doesn't let you go. Part portrait of a marriage, part suspenseful 'what would you do?,' People Who Knew Me will leave readers reeling—and yearning for more." —Colleen Oakley, author of Before I Go
"Would you take the chance to disappear from a disastrous life? In People Who Knew Me, Kim Hooper deftly explores the consequences of such a drastic decision—and the risky revelation, down the line, that your past self might offer some salvation after all." —Miranda Beverly-Whittemore, New York Times bestselling author of Bittersweet
"Kim Hooper skillfully portrays a courageous woman facing a grave diagnosis, who must confront her difficult past for the sake of her teenage daughter. Absorbing, riveting and utterly realistic, this heartfelt debut novel had me turning the pages late into the night. People Who Knew Me is a perfect book club read."—A. J. Banner, international bestselling author of The Good Neighbor
"Kim Hooper's People Who Knew Me hooked me with its first sentence, and from there this excellent debut novel threw surprise after surprise my way. And all of it is anchored by Hooper's spot-on depiction of a relationship between a mother and the daughter she'd do anything for. This one will touch your heart as you turn the pages faster and faster." —David Bell, author of Somebody I Used to Know and Since She Went Away
"Readers will ponder Emily's difficult situation and often disturbing choices as they are glued to this compulsively readable tale." —Booklist
"Emily is a flawed, relatable character ... Warmly recommended for women's fiction fans." —Library Journal