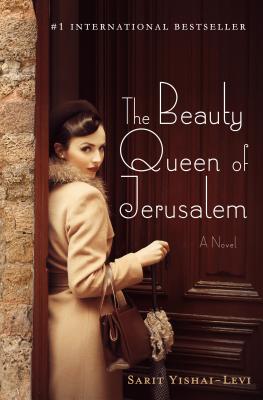 The Beauty Queen of Jerusalem (Hardcover)
Thomas Dunne Books, 9781250078162, 384pp.
Publication Date: April 5, 2016
Description
Finalist for the Book Club category of the 2016 National Jewish Book Awards.

The #1 International Best Seller, The Beauty Queen of Jerusalem is a dazzling novel of mothers and daughters, stories told and untold, and the ties that bind four generations of women.
Gabriela's mother Luna is the most beautiful woman in all of Jerusalem, though her famed beauty and charm seem to be reserved for everyone but her daughter. Ever since Gabriela can remember, she and Luna have struggled to connect. But when tragedy strikes, Gabriela senses there's more to her mother than painted nails and lips.
Desperate to understand their relationship, Gabriela pieces together the stories of her family's previous generations--from Great-Grandmother Mercada the renowned healer, to Grandma Rosa who cleaned houses for the English, to Luna who had the nicest legs in Jerusalem. But as she uncovers shocking secrets, forbidden romances, and the family curse that links the women together, Gabriela must face a past and present far more complex than she ever imagined.
Set against the Golden Age of Hollywood, the dark days of World War II, and the swinging '70s, The Beauty Queen of Jerusalem follows generations of unforgettable women as they forge their own paths through times of dramatic change. With great humor and heart, Sarit Yishai-Levi has given us a powerful story of love and forgiveness--and the unexpected and enchanting places we find each.
About the Author
SARIT YISHAI-LEVI is a renowned Israeli journalist, notable for being the first Israeli to interview Yasser Arafat, and has also interviewed major political and cultural figures like Muhammad Ali, Ariel Sharon, Leah Rubin, Hugh Hefner, and more. She is the author of four non-fiction books and her debut novel, The Beauty Queen of Jerusalem, which was a #1 bestseller and won the Publishers Association's Gold and Platinum Prizes and the Steimatzky Prize for bestselling book of the year in Israel. She lives in Tel Aviv.
Advertisement