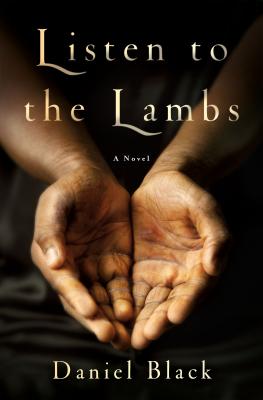 Listen to the Lambs (Hardcover)
A Novel
St. Martin's Press, 9781250078476, 352pp.
Publication Date: February 16, 2016
Other Editions of This Title:
Paperback (3/28/2017)
* Individual store prices may vary.
Description
In Listen to the Lambs by Daniel Black, nothing can convince Lazarus Love III to return to the lifestyle of affluence and social status he once knew. Longing for a freedom of the soul that the world of capitalism cannot provide, Lazarus leaves all that he knows--including his wife and children--to achieve the ultimate level of peace and silence living as a homeless man. When his quest causes him to cross paths with four other wanderers, all of whom later call themselves "the family," a shocking, brutal act leaves Lazarus in a dire position and his newfound family must struggle to save him. By doing so, both families--past and present--are redeemed and consequently learn the beauty of sacrificial love.
About the Author
Daniel Black is a native of Kansas City, Kansas, yet spent the majority of his childhood years in Blackwell, Arkansas. He is an associate professor at his alma mater, Clark Atlanta University, where he now aims to provide an example to young Americans of the importance of self-knowledge and communal commitment. He is the author of They Tell Me of a Home and The Sacred Place.
Praise For Listen to the Lambs: A Novel…
"With Listen to the Lambs, Daniel Black once again shows himself to be a writer of great imagination and boundless empathy. Black is a treasure-- a beautiful writer who loves his characters and his people." - Tayari Jones, author of Silver Sparrow
"Told in a voice full of the warmth and wisdom of a fireside tale, Daniel Black's novel Listen to the Lambsdramatizes the trials and tribulations of a group of homeless outcasts who push beyond their failings to form a family. Black's formidable achievement is such that his characters assume flesh on every page, their story serving as a powerful testament to the possibility of grace and redemption in our fallen world." --Jeffery Renard Allen, author of the novels Song of the Shank and Rails Under My Back
"In Listen to the Lambs, Daniel Black creates a family out of people who are ostracized by society. It is a dark, funny, beautifully written, and heartfelt story about the homeless that is a must read." Sanderia Faye, author ofMourner's Bench
"Daniel Black is one of those writers for whom human lives seem to blossom fully formed onto the page. In Listen to the Lambs, he presents a deep and compassionate investigation of fatherhood and families, both those that nature establishes for us by blood and those we establish for ourselves by love. More than that, he asks what homelessness is like for the five vibrantly original members of his central cast, offering a story not only about the specific circumstances that led them to the streets but, as one of them puts it, about the American imagination and whether they can live there." - Kevin Brockmeier, author of A Few Seconds of Radiant Filmstrip and The Brief History of the Dead
"The Coming is powerful. And beautiful....This is a work to be proud of." —Charles Johnson, National Book Award Winner for Middle Passage
"Daniel Black has crafted a truly affecting novel about ties that cleave, compel and ultimately empower. The past, present, here and hereafter consort in Twelve Gates to the City with singular, sometimes magical characters to render a moving narrative not only of Black Haven and its inhabitants, but all people with secrets to learn and forgiveness to offer in the service of peace, understanding and movement on the often difficult paths to progress." —G. Winston James
"Daniel Black is a natural born storyteller--Twelve Gates to the City is vivid and compelling, filled with heart, faith and truth." —Sebastian Stuart, Author of The Hour Between
"With lush and dreamy detail, Daniel Omotosho Black tells the story of a bright young man coming home--in the deepest sense of the word. Disarmingly honest and irresistibly earnest, this courageous novel expands the meaning of family and community." —Lucy Jane Bledsoe, author of The Big Bang Symphony
or
Not Currently Available for Direct Purchase