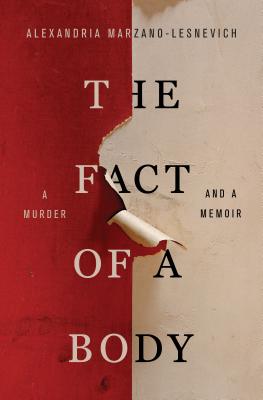 The Fact of a Body: A Murder and a Memoir (Hardcover)
A Murder and a Memoir
Flatiron Books, 9781250080547, 336pp.
Publication Date: May 16, 2017
June 2017 Indie Next List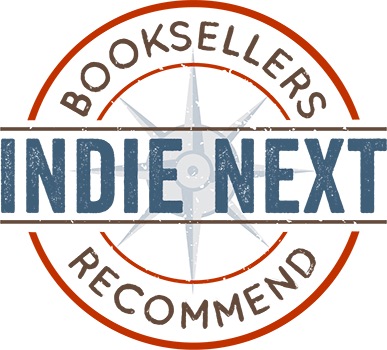 "Alexandria Marzano-Lesnevich didn't set out to investigate murder of six-year-old Jeremy Guillory in Louisiana; it was the case she happened upon as a young law school intern in 1992. In a fascinating twist, this becomes not only the true story of a heinous crime for which the perpetrator is in prison, but also of the investigation that unlocks the author's memories of her own youth, a childhood in which she and her sisters were repeatedly sexually abused by their maternal grandfather. As Marzano-Lesnevich moves backward and forward in time between the young man who killed Jeremy and her own life, the reader is swept along on a current of dismay and awe: dismay that human beings can do these things to each other, and awe that the author could face such demons and move on. I've never read another book like this."
— Anne Holman (E), The King's English, Salt Lake City, UT
View the List
Description
A young law student, an unspeakable crime, and a past that refuses to stay buried.
Before Alexandria Marzano-Lesnevich begins a summer job at a law firm in Louisiana, working on the retrial defense of death-row convicted murderer and child molester Ricky Langley, she thinks her position is clear. The child of two lawyers, she is staunchly anti-death penalty. But the moment Ricky's face flashes on the screen as she reviews old tapes, the moment she hears him speak of his crimes, she is overcome with the feeling of wanting him to die. Shocked by her reaction, she digs deeper and deeper into the case, realizing that despite their vastly different circumstances, something in his story is unsettlingly, uncannily familiar.

Crime, even the darkest and must unsayable acts, can happen to any one of us. As Alexandria pours over the facts of the murder, she finds herself thrust into the complicated narrative of Ricky's childhood. And by examining the details of Ricky's case, she is forced to face her own story, to unearth long-buried family secrets, to reckon with how her own past colors her view of Ricky's crime.

But Alexandria is not alone in interpreting the crime through her own life. The judge, the jury foreman, even the victim's mother and the defense attorney—all see what happened through their own lens of experience. The trial that took place was about Ricky's past, but also the pasts of everyone touched by the murder. In Alexandria's hands, THE FACT OF A BODY becomes a book not only about how the story of one crime was constructed—but about how we understand our past, the nature of forgiveness, and if a single narrative can ever really contain something as definitive as the truth.

In the thrilling tradition of IN COLD BLOOD, MIDNIGHT IN THE GARDEN OF GOOD AND EVIL and recent runaway phenoms MAKING A MURDERER and SERIAL, THE FACT OF A BODY is a groundbreaking, heart stopping investigation years in the making that shows how the law is comprised of individual stories and therefore more personal than we like to imagine, and serves as proof that arriving at truth is more complicated, and powerful, than we could ever imagine.
About the Author
A 2014 National Endowment for the Arts fellow, she has received a Rona Jaffe Award and has twice been a fellow at both MacDowell and Yaddo. Her essays appear in the New York Times, Oxford American, and the anthologies TRUE CRIME and WAVEFORM: Twenty-first Century Essays by Women, as well as many other publications. She received her JD from Harvard, her MFA at Emerson College, and her BA from Columbia University. She now lives in Boston, where she teaches at Grub Street and in the graduate public policy program at Harvard's Kennedy School of Government.
Advertisement