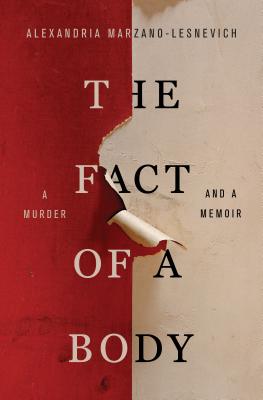 The Fact of a Body
A Murder and a Memoir
Hardcover

* Individual store prices may vary.
Other Editions of This Title:
Digital Audiobook (5/15/2017)
Paperback (5/8/2018)
CD-Audio (5/16/2017)
Hardcover, Large Print (10/18/2017)
June 2017 Indie Next List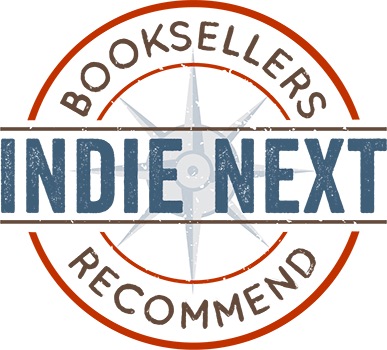 "Alexandria Marzano-Lesnevich didn't set out to investigate murder of six-year-old Jeremy Guillory in Louisiana; it was the case she happened upon as a young law school intern in 1992. In a fascinating twist, this becomes not only the true story of a heinous crime for which the perpetrator is in prison, but also of the investigation that unlocks the author's memories of her own youth, a childhood in which she and her sisters were repeatedly sexually abused by their maternal grandfather. As Marzano-Lesnevich moves backward and forward in time between the young man who killed Jeremy and her own life, the reader is swept along on a current of dismay and awe: dismay that human beings can do these things to each other, and awe that the author could face such demons and move on. I've never read another book like this."
— Anne Holman (E), The King's English, Salt Lake City, UT
View the List
Description
"Complex and challenging... push[es] the boundaries of writing about trauma." —The New York Times
"A True Crime Masterpiece" – Vogue
Entertainment Weekly "Must" List and Best Books of the Year So Far
Real Simple's Best New Books
Guardian Best Book of the Year
Lambda Literary Award Winner
Chautauqua Prize Winner


"The Fact of a Body is one of the best books I've read this year. It's just astounding."
— Paula Hawkins, author of Into the Water and The Girl on the Train

"This book is a marvel. The Fact of a Body is equal parts gripping and haunting and will leave you questioning whether any one story can hold the full truth." — Celeste Ng, author of the New York Times bestselling Everything I Never Told You and Little Fires Everywhere


Before Alex Marzano-Lesnevich begins a summer job at a law firm in Louisiana, working to help defend men accused of murder, they think their position is clear. The child of two lawyers, they are staunchly anti-death penalty. But the moment convicted murderer Ricky Langley's face flashes on the screen as they review old tapes—the moment they hear him speak of his crimes -- they are overcome with the feeling of wanting him to die. Shocked by their reaction, they dig deeper and deeper into the case. Despite their vastly different circumstances, something in his story is unsettlingly, uncannily familiar.

Crime, even the darkest and most unsayable acts, can happen to any one of us. As Alex pores over the facts of the murder, they find themself thrust into the complicated narrative of Ricky's childhood. And by examining the details of Ricky's case, they are forced to face their own story, to unearth long-buried family secrets, and reckon with a past that colors their view of Ricky's crime.

But another surprise awaits: They weren't the only one who saw their life in Ricky's.

An intellectual and emotional thriller that is also a different kind of murder mystery, THE FACT OF A BODY is a book not only about how the story of one crime was constructed -- but about how we grapple with our own personal histories. Along the way it tackles questions about the nature of forgiveness, and if a single narrative can ever really contain something as definitive as the truth. This groundbreaking, heart-stopping work, ten years in the making, shows how the law is more personal than we would like to believe -- and the truth more complicated, and powerful, than we could ever imagine.
Praise For The Fact of a Body: A Murder and a Memoir…
Audible's Best of the Year 2017
Bustle's Best True Crime Books of 2017
LitHub's Best Crime Books of 2017
BookRiot's Best Books of 2017
New England Book Award 2017 Finalist
Entertainment Weekly "Must" List and Best Books of the Year So Far
Real Simple's Best New Books
Guardian Best Book of the Year
Lambda Literary Award Finalist

"A memoir/true-crime hybrid that stands up to the best of either genre, and will linger in your mind long after the last page."
—Entertainment Weekly

"Marzano-Lesnevich, in her performance of hybridity — "A Murder and a Memoir" — is only doing what the best memoirists do: creating a book of fact and body,and speaking, in all their discord, as mother, father, and child."
— LA Review of Books

"This is a nonfiction book you could give up novels for… Intertwines a riveting true crime story with a brave memoir, reminding us that facing the truth is our only option."
—Redbook

"Utterly remarkable. It isn't just that the writing can be beautiful… it isn't just her coruscating honesty, it is that she understands how very partial the stories we tell ourselves are: the story of themselves that parents choose to tell their children as much as the stories that defence and prosecuting counsels create about events and people. Stories, she sees, are both essential and treacherous... Heroically accomplished."
—The Times of London

"There are echoes of In Cold Blood in this haunting story…A gothic mixture of memoir and true crime, The Fact of a Body is full of secrets that don't want to stay buried, that are forced to the surface despite all attempts to keep them submerged… Bold, disquieting… True crime that feels true."
—The Sunday Times of London

"Dream-stippled prose, at once sharp with beauty and lush with horror."
—The Boston Globe


"The superb writing and story-telling keep luring you back. Marzano-Lesnevich writes with a beautifully deft one-two-three punch of grace, power and raw emotion."
—The Buffalo News

"This book is a marvel. With unflinching precision and immense compassion, Alexandria Marzano-Lesnevich peels apart both a murder case and her own experience to reveal how we try to make sense of the past. The Fact of a Body is equal parts gripping and haunting and will leave you questioning whether any one story can hold the full truth."
—Celeste Ng, author of the New York Times bestselling Everything I Never Told You and Little Fires Everywhere

"A fascinating hybrid of true crime and memoir, The Fact of a Body is intricately constructed, emotionally raw, and unflinching. Alexandria Marzano-Lesnevich has written a gripping meditation on memory, justice, and the limits of empathy."
—Tom Perrotta

"The Fact of a Body is unlike any murder story I've ever read, a masterpiece of both reportage and memoir, a book that could only be written by an author with Alexandria Marzano-Lesnevich's staggering gifts: a relentless reporter with a law degree from Harvard, a poet's understanding of the cadence of a line, and a novelist's gift for empathy. Walter Benjamin famously said that all great works of art either dissolve a genre or invent one. This book does both, and its greatness is undeniable."
—Justin St. Germain, author of Son of a Gun

"The Fact of a Body is remarkable act of witness, an anatomy of silence and the violence it abets, a book of both public and private accountings. Rejecting the false comfort of certainty, it confronts the inadequacy of all our tools for fathoming not just unforgivable crimes, but the baffling, human grace that can forgive them. This is a profound and riveting book."
— Garth Greenwell, author of What Belongs to You

"The balancing act here performed between autobiography and journalism, documentary and imagination, witnessing and reckoning, the tender and the terrible, is shrewd and graceful. In the hands of a lesser human or writer, it could have all fallen apart; instead, Alexandria Marzano-Lesnevich has given us an exquisite and exquisitely difficult work of art that makes a fierce claim on our attention, conscience, and heart."
— Maggie Nelson, author of the NBCC award-winning Argonauts

"Haunting...impeccably researched...Her writing is remarkably evocative and taut with suspense, with a level of nuance that sets this effort apart from other true crime accounts."
—Publishers Weekly, Starred Review

"An accomplished literary debut…an absorbing narrative about secrets, pain, revenge, and, ultimately, the slippery notion of truth…A powerful evocation of the raw pain of emotional scars."
—Kirkus

"Compulsive, eloquent and profoundly troubling. One of those rare books which embrace the genuine complexity of life."
— Mark Haddon, bestselling author of The Curious Incident of the Dog in the Night-Time

"The writing is superb and gripping…a moving must-have."
—Library Journal, starred review

"Surprising, suspenseful, and moving…A book that defies both its genres, turning into something wholly different and memorable."
—Booklist, starred review

"Haunting… Marzano-Lesnevich digs into one case that begins to feel oddly familiar, and eventually is forced to confront her understanding of justice, forgiveness, and truth."
—BuzzFeed

"THE FACT OF A BODY is excellent. So gripping and fascinating."
—Sophie Hannah, New York Times bestselling author of The Monogram Murders

"Suspenseful and spellbinding."
—Bustle

Audible Best Books of the Year (So Far)

Flatiron Books, 9781250080547, 336pp.
Publication Date: May 16, 2017
About the Author
Alexandria Marzano-Lesnevich is a 2014 National Endowment for the Arts fellow, an award given for her work on The Fact of a Body. She has received a Rona Jaffe Award and fellowships to the MacDowell Colony and Yaddo. Her essays appear in the New York Times, Oxford American, and the anthology Waveform: Twenty-first Century Essays by Women. She lives in Boston, where she teaches at Grub Street and in the graduate public policy program at Harvard's Kennedy School of Government.
or
Not Currently Available for Direct Purchase