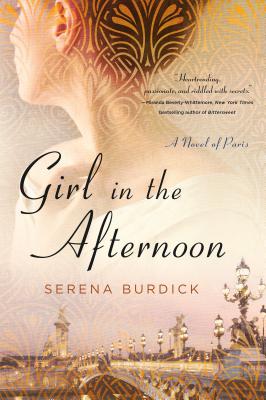 Girl in the Afternoon (Hardcover)
A Novel of Paris
St. Martin's Press, 9781250082671, 288pp.
Publication Date: July 12, 2016
* Individual store prices may vary.
Description
"A tale brimming over with secrets, betrayals and redemption. Burdick keeps readers riveted." -RT Book Reviews (4 Stars HOT)
"Moving, surprising, and thought-provoking." -The Emerald City Book Review
"Burdick brings the sights and sounds of the Paris of the Impressionists to life." -Historical Novel Society
"A provocative tale of family secrets, betrayal, and the renewal of self-discovery." -Heather Webb, author of Rodin's Lover
"Girl in the Afternoon is a love story, a mystery, a tragedy, and a moving study of the human capacity to contain both reckless error and surprising redemption." -Carrie Brown, author of The Stargazer's Sister
Born into a wealthy Parisian family at the center of Belle Epoque society, 18-year-old Aimee Savaray dreams of becoming a respected painter in the male-dominated art world; and secretly, she also dreams of being loved by Henri, the boy her parents took in as a child and raised alongside her.
But when Henri inexplicably disappears, in the midst of the Franco-Prussian war, the Savarays' privileged lives begin to unravel. Heartbroken, Aimee tries to find him, but Henri doesn't want to be found--and only one member of the family knows why.
As Aimee seeks refuge in the art world, mentored by the Impressionist Edouard Manet, she unwittingly finds her way back to Henri. With so many years gone by and secrets buried, their eventual reunion unmasks the lies that once held the family together, but now threaten to tear them apart.
A rich and opulent saga, Girl in the Afternoon brings the Impressionists to life in this portrait of scandal, fortune, and unrequited love.
About the Author
SERENA BURDICK graduated from The American Academy of Dramatic Arts in California before moving to New York to pursue a degree in English Literature at Brooklyn College. Her passion for theater, writing, the visual arts, Edouard Manet and the Impressionist movement combined to inform her debut novel, GIRL IN THE AFTERNOON: A Novel Of Paris. She lives in Western Massachusetts with her husband and two sons.