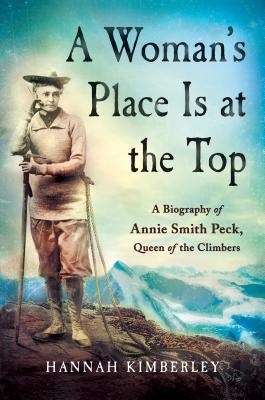 A Woman's Place Is at the Top: A Biography of Annie Smith Peck, Queen of the Climbers (Hardcover)
A Biography of Annie Smith Peck, Queen of the Climbers
St. Martin's Press, 9781250084002, 368pp.
Publication Date: August 1, 2017
About the Author
Hannah Kimberley is an academic who has made Annie Smith Peck the focus of her scholarship, resulting in her book A Woman's Place Is at the Top. She is considered the authority on Peck, and her work has been referenced for numerous publications such as American National Biography and National Geographic, anthologies on women explorers and works of history such as A World of Her Own: 24 Amazing Women Explorers and Adventurers and Continental Divide: A History of American Mountaineering, and publications by the Rhode Island Historical Society.
Advertisement