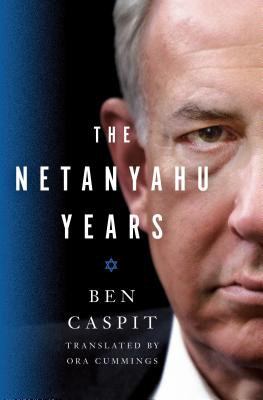 The Netanyahu Years (Hardcover)
Thomas Dunne Books, 9781250087058, 512pp.
Publication Date: July 11, 2017
* Individual store prices may vary.
Description
Benjamin Netanyahu is currently serving his fourth term in office as Prime Minister of Israel, the longest serving Prime Minister in the country's history. Now Israeli journalist Ben Caspit puts Netanyahu's life under a magnifying glass, focusing on his last two terms in office.
Caspit covers a wide swath of topics, including Netanyahu's policies, his political struggles, and his fight against the Iranian nuclear program, and zeroes in on Netanyahu's love/hate relationship with the American administration, America's Jews, and his alliances with American business magnates.
A timely and important book, The Netanyahu Years is a primer for anyone looking to understand this world leader.
About the Author
BEN CASPIT is a senior columnist for the leading Israeli daily, Ma'ariv, and a regular contributor to its weekend supplement. For almost thirty years, he has been a highly respected commentator on politics, diplomacy, military affairs, and the peace process. Caspit has anchored various television news programs and radio broadcasts for the past 15 years. He lives in Israel. Ben is the author of Netanyahu: The Road to Power and The Netanyahu Years.
Praise For The Netanyahu Years…
"A must-read for anyone eager to learn about one of Israel's longest-standing political figures." —Atlanta Jewish Times

"Whether you revile or revere Benjamin (Bibi) Netanyahu, you'll know him better after reading Ben Caspit's smooth, detailed political biography of Israel's longest continuously serving prime minister." —American Jewish World

"The Netanyahu Years is a passionate, impressionistic account of this divisive, oddly compelling world leader...Caspit writes that history will hand down its verdict on Netanyahu in its own time; this book will be indispensable in that process." —Christian Science Monitor