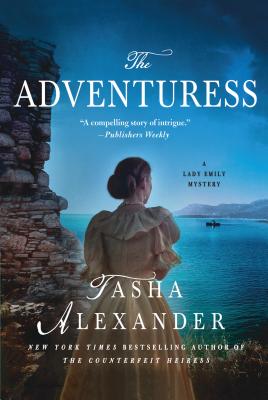 The Adventuress (Lady Emily Mysteries #10) (Paperback)
St. Martin's Griffin, 9781250092090, 320pp.
Publication Date: July 26, 2016
Description
Emily and husband Colin have come to the French Riviera for what should be a joyous occasion - the engagement party of her lifelong friend Jeremy, Duke of Bainbridge, and Amity Wells, an American heiress. But the merrymaking is cut short with the shocking death of one of the party in an apparent suicide. Not convinced by the coroner's verdict, Emily must employ all of her investigative skills to discover the truth and avert another tragedy.
About the Author
TASHA ALEXANDER attended the University of Notre Dame, where she signed on as an English major in order to have a legitimate excuse for spending all her time reading. She and her husband, novelist Andrew Grant, divide their time between Chicago and the UK.
Advertisement