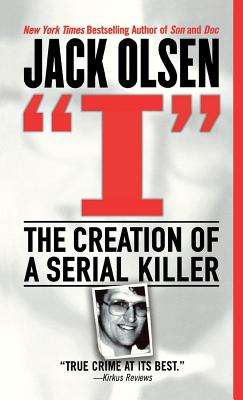 I (Paperback)
The Creation of a Serial Killer
St Martins Mass Market, 9781250093080, 392pp.
Publication Date: August 18, 2003
Other Editions of This Title:
Hardcover (8/20/2002)
Mass Market Paperbound (8/18/2003)
* Individual store prices may vary.
Description
In The Killer's Own Words...
"I killed Tanya Bennett...I beat her to death, raped her and loved it. Yes I'm sick, but I enjoy myself too. People took the blame and I'm free.... . Look over your shoulder. I may be closer than you think."-Keith Hunter Jesperson, the Happy Face Killer
In February 1990, Oregon State Police arrested John Sosnovke and Laverne Pavlinac for the vicious rape and murder of 23-year-old Taunja Bennet. Pavlinac had come forth and confessed, implicating her boyfriend and producing physical evidence that linked them to the crime. Authorities closed the case. There was just one problem. They had the wrong people...
Keith Hunter Jesperson was a long haul truck driver and the murderer of eight women, including Taunja Bennet. He began a twisted one-man campaign to win the release of Sosnovke and Pavlinac. To the editors of newspapers and on the walls of highway rest stops, Jesperson scribbled out a series of taunting confessions. At the end of each confession, Jesperson drew a happy face, earning for himself the grisly sobriquet "The Happy Face Killer."
Based on access to interviews, diaries, court records, and the criminal himself, I: The Creation of a Serial Killer is Jesperson's chilling story. Edgar Award winner Jack Olsen lets the killer tell his story in his own words, offering unprecedented insight into the twisted thought process of a serial murderer.
About the Author
Jack Olsen lived on an island in Puget Sound, WA, where he passed away at the age of seventy-seven on July 16, 2002.