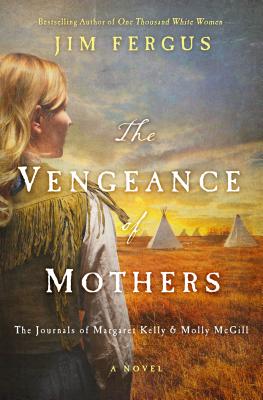 The Vengeance of Mothers
The Journals of Margaret Kelly & Molly McGill: A Novel (One Thousand White Women Series #2)
Hardcover

* Individual store prices may vary.
Other Editions of This Title:
Digital Audiobook (9/11/2017)
Paperback (9/4/2018)
CD-Audio (9/12/2017)
Hardcover, Large Print (9/9/2017)
October 2017 Indie Next List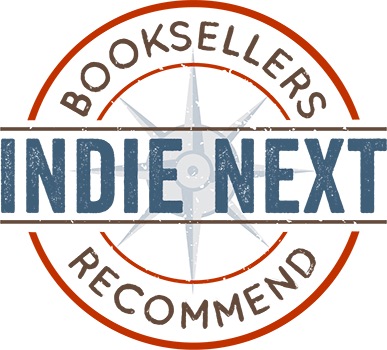 "One Thousand White Women was one of my favorite books and Jim Fergus does not disappoint with The Vengeance of Mothers. Meggie Kelly and her twin sister, Susie, are survivors of the 'Brides for Indians' program and of their Cheyenne village's massacre by the Army. When a new group of women are mistakenly sent west even though the government has abandoned the program, the twins help them adapt to the Cheyenne lifestyle while planning their revenge upon the soldiers that killed their family, including their newborn babies. Full of resilience, hope, sadness, and suspense, I was at the edge of my seat turning pages, worried about the outcome of these remarkable women. I loved it!"
— Maxwell Gregory, Lake Forest Book Store, Lake Forest, IL
View the List
Description
The stunning sequel to the award-winning novel One Thousand White Women: A Novel.

"Clever and satisfying...Fergus is a superb writer [and] the characters are as real as any pioneer women who braved the rigors of westering." —The Denver Post

"A gripping tale, a history lesson infused with both sadness at the violence perpetuated against the Cheyenne and awe at the endurance of this remarkable group of women." —Booklist, starred review

9 March 1876

My name is Meggie Kelly and I take up this pencil with my twin sister, Susie. We have nothing left, less than nothing. The village of our People has been destroyed, all our possessions burned, our friends butchered by the soldiers, our baby daughters gone, frozen to death on an ungodly trek across these rocky mountains. Empty of human feeling, half-dead ourselves, all that remains of us intact are hearts turned to stone. We curse the U.S. government, we curse the Army, we curse the savagery of mankind, white and Indian alike. We curse God in his heaven. Do not underestimate the power of a mother's vengeance...

So begins the Journal of Margaret Kelly, a woman who participated in the U.S. government's "Brides for Indians" program in 1873, a program whose conceit was that the way to peace between the United States and the Cheyenne Nation was for One Thousand White Woman to be given as brides in exchange for three hundred horses. These "brides" were mostly fallen women; women in prison, prostitutes, the occasional adventurer, or those incarcerated in asylums. No one expected this program to work. And the brides themselves thought of it simply as a chance at freedom. But many of them fell in love with their Cheyenne spouses and had children with them...and became Cheyenne themselves.

The Vengeance of Mothers explores what happens to the bonds between wives and husbands, children and mothers, when society sees them as "unspeakable." What does it mean to be white, to be Cheyenne, and how far will these women go to avenge the ones they love? With vivid detail and keen emotional depth, Jim Fergus brings to light a time and place in American history and fills it with unforgettable characters who live and breathe with a passion we can relate to even today.
Praise For The Vengeance of Mothers: The Journals of Margaret Kelly & Molly McGill: A Novel (One Thousand White Women Series #2)…
Praise for Jim Fergus:

"It's is a gripping tale, a history lesson infused with both sadness at the violence perpetuated against the Cheyenne and awe at the endurance of this remarkable group of women." —Booklist, starred review

"The best writing transports readers to another time and place, so that when they reluctantly close the book, they are astonished to find themselves returned to their everyday lives. One Thousand White Women is such a book. Jim Fergus so skillfully envelops us in the heart and mind of his main character, May Dodd, that we weep when she mourns, we shake our fist at anyone who tries to sway her course, and our hearts pound when she is in danger." —Colorado Springs Gazette

"An impressive historical...terse, convincing, and affecting." —Kirkus Reviews on One Thousand White Women
St. Martin's Press, 9781250093424, 352pp.
Publication Date: September 12, 2017
About the Author
Jim Fergus is the author of One Thousand White Women, The Sporting Road, A Hunter's Road and Wild Girl. His articles and essays have appeared in a wide variety of national magazines and newspapers, including Newsweek, Newsday, The Paris Review, Esquire, Sports Afield, and Field & Stream. Fergus was born in Chicago and attended Colorado College. He worked as a teaching tennis professional before becoming a full-time freelance writer. He lives in southern Arizona.
1. What did you know about Native American and Cheyenne history in the 19th Century—either from your own studies, or as portrayed in popular film/television—before reading this novel?
2. The author has told us that the novel is based on a "kernel of historical record" and that he imagined what could have happened. Are these characters believable and relatable, given the extraordinary circumstances in which they find themselves?
3. Discuss the nature of fact versus fiction in the world of this novel. You may wish to compare it with other novels and/or dramatic portrayals you've experienced.
4. What can we learn about our world—and ourselves—from the story told in The Vengeance of Mothers?
5. Like the story of May Dodds, this book is told through journal entries written by white women living among the Cheyenne and "discovered" by one of May's descendants. How did this structure affect your reading experience? Did the firsthand accounts make the women's experiences seem more relatable? Would you believe that these journals had been rediscovered and published?
6. What do you think about Gertie's allegiances? She has had some terrible experiences with the United States Army, and yet she continues to work for them, but the women still see her as trustworthy. Do you agree?
7. How do you interpret the closing scene of the novel?
or
Not Currently Available for Direct Purchase