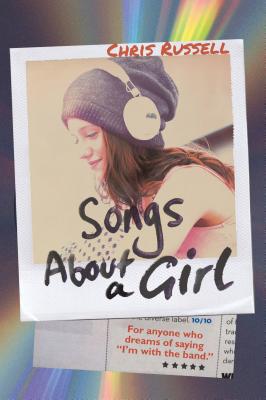 Songs About a Girl (Paperback)
Flatiron Books, 9781250095169, 368pp.
Publication Date: May 30, 2017
* Individual store prices may vary.
Description
Pure wish fulfillment for anyone who hasn't gotten over the One Direction breakup
Charlie Bloom is happiest behind her camera, unseen and unnoticed. When former classmate Olly Samson gets in touch out of the blue, asking her to take backstage pictures of his new band, she takes him up on it. Charlie dreams of becoming a photographer, and it'll be good experience.
But Olly's band, Fire&Lights, isn't playing ordinary gigs. They're stars on the rise, the hottest boy band in the country—and Charlie is immediately catapulted into the band's surreal world of paparazzi, sold-out arenas, and screaming fans. Soon enough, she becomes caught between Olly and Fire&Lights' gorgeous but damaged frontman, Gabriel West. As the boys' rivalry threatens to tear the band apart, Charlie stumbles on a secret about the band—and herself—hidden within the lyrics of their new #1 single.
Music. Fame. Heartbreak: Chris Russell's Songs about a Girl is the perfect next read for anyone who has ever wanted to say, "I'm with the band."
About the Author
CHRIS RUSSELL formed the band The Light Years with his best friends from school when he was thirteen years old. Since then, they've toured all over the world, from Glastonbury to Cape Town . . . and have trashed a grand total of zero hotel rooms. After a stint writing fan fiction for a One Direction fan club, he became a little obsessed with boy bands and was inspired to write Songs about a Girl.
Praise For Songs About a Girl…
"Highly relevant…compelling...readers will be eager for the story's continuation." —Publishers Weekly
"Page-turning romance from start to finish. This is the book that teenage dreams are made of!" —Serendipity Reviews
"Occasionally, a book will come along that shakes up the blogosphere completely. Bloggers have been crazy over Songs about a Girl, from exclaiming over how fun it is to read to freaking out over plot twist after plot twist...and now it's my turn!" —The Mile Long Bookshelf
"Any fangirl or fanboy will smile reading this book." —The Queen of Teen Fiction