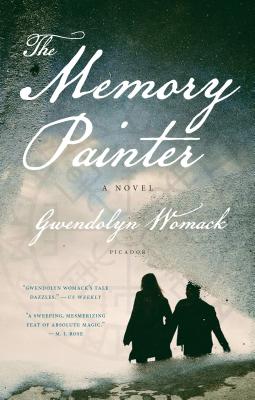 The Memory Painter (Paperback)
A Novel of Love and Reincarnation
Picador USA, 9781250095770, 336pp.
Publication Date: July 5, 2016
* Individual store prices may vary.
Description
WINNER OF THE RWA PRISM AWARD FOR BEST TIME TRAVEL/STEAMPUNK AND A FINALIST FOR BEST FIRST BOOK

A thriller, a romance, a 10,000-year adventure...The Memory Painter is "the guy-meets-girl story as you've never heard it before" (Refinery29).
Bryan Pierce is an internationally famous artist, whose paintings have dazzled the world. But there's a secret to Bryan's success: Every canvas is inspired by an unusually vivid dream. Bryan believes these dreams are really recollections--possibly even flashback from another life--and he has always hoped that his art will lead him to an answer. And when he meets Linz Jacobs, a neurogenticist who recognizes a recurring childhood nightmare in one Bryan's paintings, he is convinced she holds the key.
Their meeting triggers Bryan's most powerful dream yet--visions of a team of scientists who, on the verge of discovering a cure for Alzheimer's, died in a lab explosion decades ago. As his visions intensify, Bryan and Linz start to discern a pattern. But a deadly enemy watches their every move, and he will stop at nothing to ensure that the past stays buried.
About the Author
Originally from Houston, Texas, Gwendolyn Womack studied theater at the University of Alaska, Fairbanks. She holds an MFA in Directing Theatre, Video, and Cinema from California Institute of the Arts. Her first novel, The Memory Painter, was an RWA PRISM award winner in the Time Travel/Steampunk category and a finalist for Best First Novel. She now resides in Los Angeles with her husband and her son.