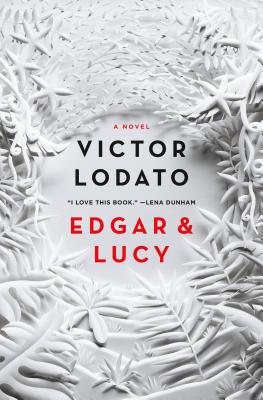 Edgar and Lucy (Hardcover)
A Novel
St. Martin's Press, 9781250096982, 544pp.
Publication Date: March 7, 2017
* Individual store prices may vary.
Summer 2018 Reading Group Indie Next List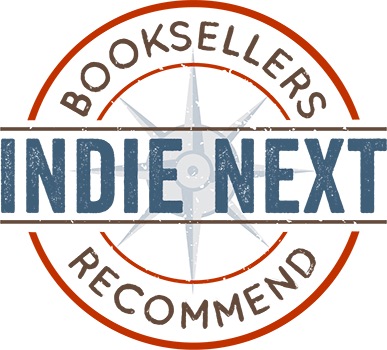 "I adored every minute of
Edgar & Lucy
. The story is told from multiple perspectives, and each narrator is blinded in some way from understanding the full story—whether by youth, love, mental illness, grief, or alcoholism. Each voice, in turn, weaves an irresistible tale of the price we pay, and are willing to pay, to be completely in love—whether with a partner, a child, or a grandchild. Eight-year-old Edgar is the central character. I loved his voice instantly and was completely absorbed in and committed to his story from moment one. A great read for individuals and book clubs alike."
— Jessica Fowle, Bookbug, Kalamazoo, MI
View the List
Description
"A riveting and exuberant ride." - Cynthia D'Aprix-Sweeney, The New York Times Book Review
"This otherworldly tale will haunt you." - People Magazine
"A stunningly rendered novel" - Entertainment Weekly
"A quirky coming-of-age novel that deepens into something dark and strange without losing its heart or its sense of wonder." - Tom Perrotta, bestselling author of The Leftovers
Edgar and Lucy is a page-turning literary masterpiece a stunning examination of family love and betrayal.
Eight-year-old Edgar Fini remembers nothing of the accident people still whisper about. He only knows that his father is gone, his mother has a limp, and his grandmother believes in ghosts. When Edgar meets a man with his own tragic story, the boy begins a journey into a secret wilderness where nothing is clear?not even the line between the living and the dead. In order to save her son, Lucy has no choice but to confront the demons of her past.
About the Author
VICTOR LODATO is a playwright and the author of the novel Mathilda Savitch, winner of the PEN Center USA Award for fiction. His stories and essays have appeared in The New Yorker, The New York Times, Granta, and Best American Short Stories. He is the recipient of fellowships from the Guggenheim Foundation and the National Endowment for the Arts. Victor was born and raised in New Jersey and currently divides his time between Ashland, Oregon, and Tucson, Arizona.
Praise For Edgar and Lucy: A Novel…
"On every page Lodato's prose sings with a robust, openhearted wit, making Edgar & Lucy a delight to read...Lodato keeps us in his thrall because his grip on the tiller stays reassuringly firm. Not to mention the supporting cast he's gathered, a group so eclectic and beguiling that many of them could carry an entire novel of their own. A riveting and exuberant ride." - Cynthia D'Aprix-Sweeney, The New York Times Book Review
"Wonder-filled and magisterial...Lodato's skill as a poet manifests itself on every page, delighting with such elegant similes and incisive descriptions…His skill as a playwright shines in every piece of dialogue…And his skill as a fiction writer displays itself in his virtuoso command of point of view. The book pushes the boundaries of beauty." - Chicago Tribune
"Edgar isn't like other boys and Lucy isn't like other moms, but grandma Florence keeps them tied to reality. And then their lives take a sharp turn...This otherworldly tale will haunt you." - People Magazine
"A stunningly rendered novel" - Entertainment Weekly
"I love this book. At once profoundly spiritual and hilariously specific, Victor Lodato's Edgar and Lucy is an unusual and intimate epic that manages to capture the wonder and terror of both child and parenthood with an uncanny clarity. The surprising prose is a pleasure, and never ceases to remind us how fragile human life is yet how unshakeable the bonds. Edgar and Lucy will have you reading til 4am, then reaching for the closest warm body." – Lena Dunham, bestselling author of Not That Kind of Girl
"This tale gradually exerts a fiendish grip on the reader"—Helen Simonson, author of Major Pettigrew's Last Stand
"I tore through the luminous pages of Edgar and Lucy as if possessed. Edgar's journey from boy to man is that rare tale that's both epic and intimate, as joyful and startlingly original in its language as it is a pleasure to read. The tender, funny, living immediacy of its characters and what is revealed to us about human nature through their twists of fate took my breath away. What this book has to say about love and truth will stay with me for a very, very long time." - Sophie McManus, author of The Unfortunates
"Edgar and Lucy is a quirky coming-of-age novel that deepens into something dark and strange without losing its heart or its sense of wonder. Victor Lodato writes with lyrical precision and unfailing compassion for his characters." - Tom Perrotta, bestselling author of The Leftovers
"Victor Lodato may be our bard of the sadness, humor, and confusion of loss. He senses the absurdities and elation of mourning and childhood with a capacious precision that brings to mind J.D. Salinger, Lorrie Moore, Karen Russell, even James Joyce. Edgar and Lucy will make you feel things you haven't felt in ages. Go read it right now." - Daniel Torday, author of The Last Flight of Poxl West
"Victor Lodato's work is complex, elegant, disturbing, beautifully written, and, above all, important. I can say without hesitation that he is a writer who gives me hope for the future of serious literature." - Lynn Freed, author ofThe Servants' Quarters
Praise for Mathilda Savitch:
A phenomenal debut…Lodato indelibly captures the fragile vulnerability and fearless bravado of adolescence through Mathilda's impeccable voice, one that rages with alienation, frustration, and confusion as much as it aches with hope, wonder, and desire. – Booklist (starred review)
"Compulsively readable…Both mature adolescents and adult readers will find much to love in Lodato's remarkable creation." – Kirkus Reviews (starred review)
"From page one, the outrageous, pitch-perfect voice of this book grabs you up and won't let go. A bravura Performance." - Mary Kaar, author of The Liars Club
"Engaging and humorous yet grappling with serious issues." – Library Journal (starred review)