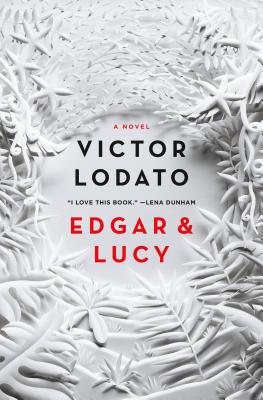 Edgar and Lucy
A Novel
Hardcover

* Individual store prices may vary.
Other Editions of This Title:
Digital Audiobook (3/6/2017)
Paperback (2/13/2018)
CD-Audio (3/7/2017)
March 2017 Indie Next List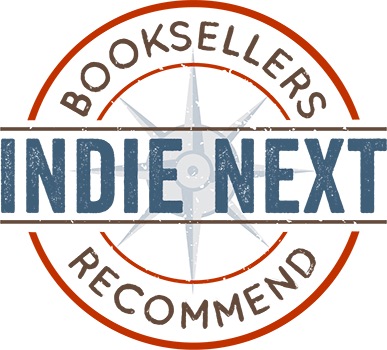 "Edgar and Lucy is about a terribly broken family that faces crisis after crisis yet never gives up trying to be a family. The main narrator is eight-year-old Edgar, a child brilliant beyond his years but who has a problem relating to almost everyone except his grandmother, Florence. Edgar's mother, Lucy, loves him in her own way but thanks to Florence, Lucy really doesn't need to make much of an effort. When Florence dies, everything changes. A stunning novel, dark at times, raw and bold, written with an uncanny feel for life and death, Edgar and Lucy kept me spellbound waiting for its conclusion but unwilling for the story to end."
— Nancy McFarlane (E), Fiction Addiction, Greenville, SC
View the List
Summer 2018 Reading Group Indie Next List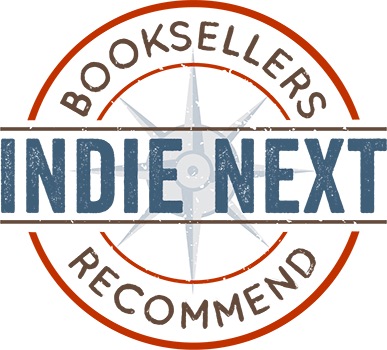 "I adored every minute of
Edgar & Lucy
. The story is told from multiple perspectives, and each narrator is blinded in some way from understanding the full story—whether by youth, love, mental illness, grief, or alcoholism. Each voice, in turn, weaves an irresistible tale of the price we pay, and are willing to pay, to be completely in love—whether with a partner, a child, or a grandchild. Eight-year-old Edgar is the central character. I loved his voice instantly and was completely absorbed in and committed to his story from moment one. A great read for individuals and book clubs alike."
— Jessica Fowle, Bookbug, Kalamazoo, MI
View the List
Description
"A riveting and exuberant ride." - Cynthia D'Aprix-Sweeney, The New York Times Book Review

"This otherworldly tale will haunt you." - People Magazine

"A stunningly rendered novel" - Entertainment Weekly

"A quirky coming-of-age novel that deepens into something dark and strange without losing its heart or its sense of wonder." - Tom Perrotta, bestselling author of The Leftovers

Edgar and Lucy is a page-turning literary masterpiece a stunning examination of family love and betrayal.
Eight-year-old Edgar Fini remembers nothing of the accident people still whisper about. He only knows that his father is gone, his mother has a limp, and his grandmother believes in ghosts. When Edgar meets a man with his own tragic story, the boy begins a journey into a secret wilderness where nothing is clear, not even the line between the living and the dead. In order to save her son, Lucy has no choice but to confront the demons of her past.
Praise For Edgar and Lucy: A Novel…
"On every page Lodato's prose sings with a robust, openhearted wit, making Edgar & Lucy a delight to read...Lodato keeps us in his thrall because his grip on the tiller stays reassuringly firm. Not to mention the supporting cast he's gathered, a group so eclectic and beguiling that many of them could carry an entire novel of their own. A riveting and exuberant ride." - Cynthia D'Aprix-Sweeney, The New York Times Book Review

"Wonder-filled and magisterial...Lodato's skill as a poet manifests itself on every page, delighting with such elegant similes and incisive descriptions…His skill as a playwright shines in every piece of dialogue…And his skill as a fiction writer displays itself in his virtuoso command of point of view. The book pushes the boundaries of beauty." - Chicago Tribune

"Edgar isn't like other boys and Lucy isn't like other moms, but grandma Florence keeps them tied to reality. And then their lives take a sharp turn...This otherworldly tale will haunt you." - People Magazine

"A stunningly rendered novel" - Entertainment Weekly

"I love this book. At once profoundly spiritual and hilariously specific, Victor Lodato's Edgar and Lucy is an unusual and intimate epic that manages to capture the wonder and terror of both child and parenthood with an uncanny clarity. The surprising prose is a pleasure, and never ceases to remind us how fragile human life is yet how unshakeable the bonds. Edgar and Lucy will have you reading til 4am, then reaching for the closest warm body." – Lena Dunham, bestselling author of Not That Kind of Girl

"This tale gradually exerts a fiendish grip on the reader"—Helen Simonson, author of Major Pettigrew's Last Stand

"I tore through the luminous pages of Edgar and Lucy as if possessed. Edgar's journey from boy to man is that rare tale that's both epic and intimate, as joyful and startlingly original in its language as it is a pleasure to read. The tender, funny, living immediacy of its characters and what is revealed to us about human nature through their twists of fate took my breath away. What this book has to say about love and truth will stay with me for a very, very long time." - Sophie McManus, author of The Unfortunates

"Edgar and Lucy is a quirky coming-of-age novel that deepens into something dark and strange without losing its heart or its sense of wonder. Victor Lodato writes with lyrical precision and unfailing compassion for his characters." - Tom Perrotta, bestselling author of The Leftovers

"Victor Lodato may be our bard of the sadness, humor, and confusion of loss. He senses the absurdities and elation of mourning and childhood with a capacious precision that brings to mind J.D. Salinger, Lorrie Moore, Karen Russell, even James Joyce. Edgar and Lucy will make you feel things you haven't felt in ages. Go read it right now." - Daniel Torday, author of The Last Flight of Poxl West

"Victor Lodato's work is complex, elegant, disturbing, beautifully written, and, above all, important. I can say without hesitation that he is a writer who gives me hope for the future of serious literature." - Lynn Freed, author ofThe Servants' Quarters

Praise for Mathilda Savitch:

A phenomenal debut…Lodato indelibly captures the fragile vulnerability and fearless bravado of adolescence through Mathilda's impeccable voice, one that rages with alienation, frustration, and confusion as much as it aches with hope, wonder, and desire. – Booklist (starred review)

"Compulsively readable…Both mature adolescents and adult readers will find much to love in Lodato's remarkable creation." – Kirkus Reviews (starred review)

"From page one, the outrageous, pitch-perfect voice of this book grabs you up and won't let go. A bravura Performance." - Mary Kaar, author of The Liars Club

"Engaging and humorous yet grappling with serious issues." – Library Journal (starred review)
St. Martin's Press, 9781250096982, 544pp.
Publication Date: March 7, 2017
About the Author
VICTOR LODATO is a playwright and the author of the novel Mathilda Savitch, winner of the PEN Center USA Award for fiction. His stories and essays have appeared in The New Yorker, The New York Times, Granta, and Best American Short Stories. He is the recipient of fellowships from the Guggenheim Foundation and the National Endowment for the Arts. Victor was born and raised in New Jersey and currently divides his time between Ashland, Oregon, and Tucson, Arizona.
1. The author considers this book "a love story." Would you agree? If so, what are the various love stories represented? How would you define each of them? As triumphs or tragedies?
2. Look at the epigraphs throughout the book. Read them again and discuss how they relate to that particular part of the novel.
3. Think about Edgar's relationships with the two women in his life. Does his extremely close bond to his grandmother Florence seem healthy, or problematic? As for Lucy: What do you think of her as a mother? Is she doing the best she can? Do you feel differently about her by the end of the book?
4. Think about the element of grief in this book. How does it affect the characters' lives? How does it affect their decisions—and, ultimately, their fates?
5. Consider Edgar's relationship with Conrad. What did you think, at first? Did your feelings change by the end of the book?
6. (SPOILER ALERT) Does Edgar run away from home, or is he kidnapped?
7. The author has referred to this book as "a New Jersey gothic." Would you agree? If so, discuss the gothic elements in the novel. For instance: Do the characters have a complicated relationship to the past? Is there a sense of the past as a malignant influence? Do you think the dilapidated Fini house at 21 Cressida Drive or the cabin in the Pine Barrens could serve as updated version of the haunted or ruined castle of gothic literature?
8. Think about Lucy and Frank's romance. Why do you think they were so drawn to each other? What is your opinion of Frank? What is his illness, exactly?
9. (Spoiler Alert) What do you think of Edgar's decision to return to the Pine Barrens? Why does he do it? How is he different when he's finally reunited with his family.
10. How do you think the moments of comedy add to the storytelling?
11. (SPOILER ALERT) Discuss the reunion between Edgar and Lucy at the end of the novel. Why do they not go to each other immediately at the police station? What do they communicate to each other without words?
12. Consider Edgar's personality: his shyness; his odd habits, such as hiding in tight spaces; his propensity for magical thinking. Do you think the doctor who suggests he might be "borderline autistic" is correct—or do you think something else is going on?
13. Discuss Edgar's albinism. How does it affect his character? And what do you think is going on when his skin changes color after the fire—and then becomes white again at the end of the story?
14. Why do you think Conrad risks the closed world he's built with Edgar to take him out to the café for pie?
15. How much sympathy (or lack thereof) do you have for Conrad?
16. Who really rescues Edgar from the fire—Conrad or Florence? Discuss the spiritual aspects of the book, including the idea of afterlife and/or limbo. Is the medium, Maria di Mariangela, fake or real? What about Florence's ghost?
17. Why do you think the narration changes from third to first person toward the end? Who is really telling this story?
18. Think of all the secondary characters, such as Henry and Netty Schlip, Honey Fasinga, Thomas Pittimore, Jarell Lester, Jimmy Papadakis. What does Edgar's disappearance mean to them? Does it reflect things from their own lives, their own sadnesses and longings? What is each person really looking for?
19. The author was born and raised in New Jersey. What did you think of his portrayal of the state and its inhabitants? Did you know much about the Pine Barrens before reading the book? Did you know the myth of the Jersey Devil?
20. Throughout the book, there are numerous descriptions of tunnels and water: Pio in the Lincoln Tunnel, the tunnels and aquifers under the Pine Barrens, Frank's submerged car below Shepherd's Junction, even the waters of Consolidated Laundry where Florence worked. What do these waters and tunnels signify?
21. Did Edgar have three fathers: Frank, Conrad, and the butcher? Or no father?
or
Not Currently Available for Direct Purchase