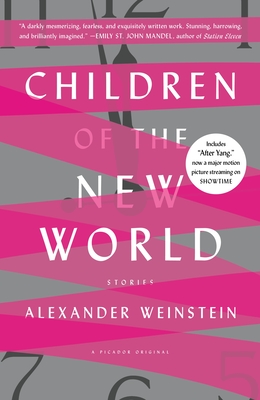 Children of the New World
Stories
Paperback

* Individual store prices may vary.
Other Editions of This Title:
Digital Audiobook (10/17/2016)
October 2016 Indie Next List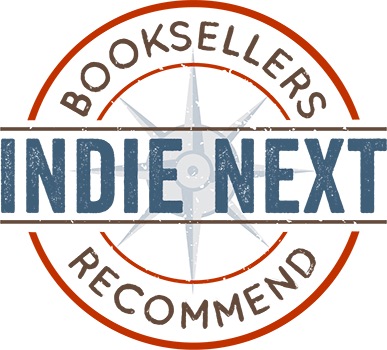 "Imaginative and articulate, Children of the New World envisions fascinating technologies and the cultures shaped by them. As in the best speculative fiction, Weinstein's stories are driven by a longing for deeper answers: What defines us as human? How will we maintain this humanity as our lives become increasingly interwoven with the digital? I am haunted by many of the characters in these stories and their search for the human connection in worlds where technology appears to supersede it, but I am comforted by Weinstein's implication that such connection will still be essential. This debut is an astonishing addition to the world of speculative fiction."
— Kelsey O'Rourke (M), Literati Bookstore, Ann Arbor, MI
View the List
Description
Includes "After Yang," the basis for the acclaimed A24 film After Yang, starring Colin Farrell, Jodie Turner-Smith, and Haley Lu Richardson, and directed by Kogonada.

A New York Times Notable Book

"A darkly mesmerizing, fearless, and exquisitely written work. Stunning, harrowing, and brilliantly imagined." —Emily St. John Mandel, author of Station Eleven

Children of the New World introduces readers to a near-future world of social media implants, memory manufacturers, dangerously immersive virtual reality games, and alarmingly intuitive robots. Many of these characters live in a utopian future of instant connection and technological gratification that belies an unbridgeable human distance, while others inhabit a post-collapse landscape made primitive by disaster, which they must work to rebuild as we once did millennia ago.

In "The Cartographers," the main character works for a company that creates and sells virtual memories, while struggling to maintain a real-world relationship sabotaged by an addiction to his own creations. In "After Yang," the robotic brother of an adopted Chinese child malfunctions, and only in his absence does the family realize how real a son he has become.

Children of the New World grapples with our unease in this modern world and how our ever-growing dependence on new technologies has changed the shape of our society. Alexander Weinstein is a visionary and singular voice in speculative fiction for all of us who are fascinated by and terrified of what we might find on the horizon.
Praise For Children of the New World: Stories…
"A darkly mesmerizing, fearless, and exquisitely written work. Stunning, harrowing, and brilliantly imagined." —Emily St. John Mandel, author of Station Eleven

"Taken together, these stories present a fully-imagined vision of the future which will disturb you, provoke you, and make you feel alive. Weinstein is brilliant, incisive and fearless, and I expect to be reading his work for years to come."
—Charles Yu, author of How to Live Safely in a Science Fictional Universe

"[A] funny, discomfiting, and excellent debut… Even with a cursory reading of current events, it's difficult to deny that Weinstein's new world is the one our children will grow up in, if not the one we are already living in. Don't let anyone tell you these stories aren't real."
—David Burr Gerrard, Bomb Magazine Online

"Increasingly, genre readers need to be on the lookout for intriguing new work from beyond the traditional SF sources. Alexander Weinstein's debut collection, Children of the New World, is a great example…. This is lovely work, real science fiction, interested in the near future effect of technological and social changes, and imaginative. Most of the SFnal ideas here are fairly familiar, but treated freshly and in a very contemporary context. The stories are well-written, the characters are believable and affecting, the tone ranges from quite comic to wistful to angry…. This is as fine a debut collection as I've seen in some time, and a book to read and celebrate."
—Rich Horton, Locus


"In Alexander Weinstein's debut collection, the future is a frightening and familiar place. Weinstein takes our uneasy truce with technology and blows it up, giving us child robots and ice worlds and the dark aftermath of failed revolutions. The collection is nothing short of a gorgeous new cold war, pitting us both with and against the science that threatens to become not-so-fictional every day."
—Amber Sparks, author of The Unfinished World: And Other Stories

"[Weinstein's] stories look like SF—consider the childless couple living in a virtual-reality community whose child there is wiped out by a computer virus—but read like literary fiction. Calling all fans of Margaret Atwood and Emily St. John Mandel." —Barbara Hoffert, Library Journal

"In each of the gripping stories in Children of the New World, Alexander Weinstein offers a unique glimpse into an unnerving not-so-distant and all-too-possible future. Weinstein explores what-ifs with both wit and sensitivity, and his cautionary tales demand to be read (before it's too late)."
—Judy Budnitz, author of Nice Big American Baby

"Mind-blowing… In the vein of George Saunders, Rick Bass, and Alex Shakar, Weinstein writes with stirring particularity, unfailing sensitivity, and supercharged imagination, creating nuanced stories harboring a molten core of astutely satirical inquiries. Sparking disquieting thoughts about how vulnerable our brains are to electronic manipulation and how eventually consciousness itself might be colonized by corporate and governmental entities, Weinstein's brilliantly original, witty, and provocative tales explore the malleability of memory and self, the fragility of intimacy and nature, forging a ravishingly powerful, cautionary vision."
—Donna Seaman, Booklist *STARRED REVIEW*

"Touching on virtual families, climate change, implanted memories, and more, Weinstein's debut collection of digital-age sci-fi stories is scary, recognizable, heartbreaking, witty, and absolutely human…. This is mind-bending stuff. Weinstein's collection is full of spot-on prose, wicked humor, and heart."
—Publishers Weekly *STARRED REVIEW*

"Missing the vague, futuristic dread you feel watching Black Mirror? Weinstein's eerie sci-fi collection—featuring adopted robot children and the addictive fictional memory industry—fills the void brilliantly."
—EW.COM "15 Books You Have to Read in September"

"These stories are equally unnerving and tender, and a reminder that what we ultimately long for is human connection."
—Michele Filgate, Literary Hub "18 Books You Should Read This September"

"[A] breath-catching in your throat collection…. Grab a glass of wine, cancel the meeting tomorrow morning, and settle down with this book. (I mean it, cancel the meeting). You'll stay up all night reading it, and then cast about for the person you'll give it too so you can talk to them about it."
—Judey Kalchik, Things I Know About Bookselling (blog)

"A bold debut collection of speculative short stories…. Weinstein deftly captures technology's limitations and leaves the reader to ponder the beauty found in the real world's imperfections. Ultimately, what is most remarkable, and chilling, about many of these stories is their resemblance to our current times."
—Jessica Pearson, Bookpage

"It's really fantastic."
—Liberty Hardy, Book Riot "All the Books" Podcast

"Children of the New World is a nuanced and complex vision of where we as a species might be going — and how, for better and for worse, we're already there."
—Jason Heller, NPR.ORG

"A darkly comic look at how far people will go to hold on to the devices that are replacing human experience." --The Washington Post

"Seductive... the best of Mr. Weinstein's stories whistle with a cockeyed, formidable intelligence, and he is not afraid to provoke…. At their finest, Mr. Weinstein's stories contain moments of moral complexity and, even more challenging — and more moving — moments of grace."
--The New York Times

"The timely, nuanced stories in Alexander Weinstein's Children of the New World are some of the most brilliantly disconcerting fiction in recent memory...As with George Saunders or Ray Bradbury, Weinstein's satiric ingenuity seldom overpowers his deep compassion for our wayward species....The resulting cautionary tales are superlatively moving and thought-provoking, imbued with disarming pathos and a palpable sense of wonder and loss."
—David Wright, The Seattle Times
Picador, 9781250098993, 240pp.
Publication Date: September 13, 2016
About the Author
Alexander Weinstein is the author of the critically acclaimed Children of the New World and the director of the Martha's Vineyard Institute of Creative Writing. Among his many publications, his fiction was awarded the Lamar York Prize and the Gail Crump Prize, has been nominated for the Pushcart Prize, and has been collected in the anthology 2013 New Stories from the Midwest. He is a professor of creative writing at Siena Heights University and a lecturer at the University of Michigan.