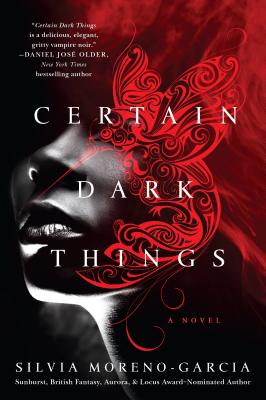 Certain Dark Things (Hardcover)
Thomas Dunne Books, 9781250099082, 336pp.
Publication Date: October 25, 2016
* Individual store prices may vary.
Description
Welcome to Mexico City... An Oasis In A Sea Of Vampires...
Domingo, a lonely garbage-collecting street kid, is busy eeking out a living when a jaded vampire on the run swoops into his life.
Atl, the descendant of Aztec blood drinkers, must feast on the young to survive and Domingo looks especially tasty. Smart, beautiful, and dangerous, Atl needs to escape to South America, far from the rival narco-vampire clan pursuing her. Domingo is smitten.
Her plan doesn't include developing any real attachment to Domingo. Hell, the only living creature she loves is her trusty Doberman. Little by little, Atl finds herself warming up to the scrappy young man and his effervescent charm.
And then there's Ana, a cop who suddenly finds herself following a trail of corpses and winds up smack in the middle of vampire gang rivalries.
Vampires, humans, cops, and gangsters collide in the dark streets of Mexico City. Do Atl and Domingo even stand a chance of making it out alive?
About the Author
SILVIA MORENO-GARCIA is the author of the critically-acclaimed novel Signal to Noise--long listed for a Sunburst Award and finalist of the British Fantasy, Locus, and Aurora awards--and the short story collection This Strange Way of Dying, which was a finalist for the Sunburst Award in Canada. She was a finalist for the Manchester Fiction Prize, and a recipient of the Gloria Vanderbilt/Exile Award for Best Emerging Writer.
Coverage from NPR