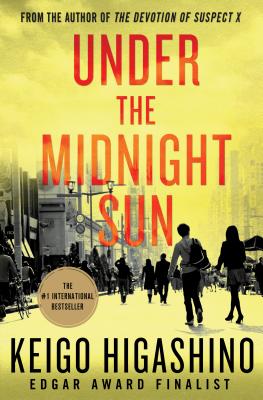 Under the Midnight Sun (Hardcover)
A Novel
Minotaur Books, 9781250105790, 560pp.
Publication Date: November 8, 2016
* Individual store prices may vary.
Description
From the acclaimed international bestseller Keigo Higashino (The Devotion of Suspect X) comes a sweeping novel in the tradition of Les Miserables and Crime and Punishment. This is the compelling story of a brutal crime and the two teenagers—Ryo, the son of the murdered man, and Yukiho, the daughter of the main suspect—whose lives remain inextricably linked over the twenty-year search for the truth behind the crime.
In Osaka in 1973, the body of a murdered man is found in an abandoned building. Investigating the crime, Detective SasagakI is unable to find the killer. Over the next twenty years, through the lens of a succession of characters, Higashino tells the story of two teens, Ryo and Yukiho, whose lives are most affected by the crime, and the obsessed detective, Sasagaki, who continues to investigate the murder, looking for the elusive truth.
Under the Midnight Sun is a complex, psychological novel about crime and its after-effects by one the most read and most accomplished contemporary mystery author. A twisting, compelling work that will astonish and delight Higashino's old fans and new readers alike.
About the Author
Born in Osaka and currently living in Tokyo, Keigo Higashino is one of the most widely known and bestselling novelists in Japan. He is the winner of the Edogawa Rampo Prize (for best mystery), the Mystery Writers of Japan, Inc. Prize (for best mystery) among others. His novels are translated widely throughout Asia.