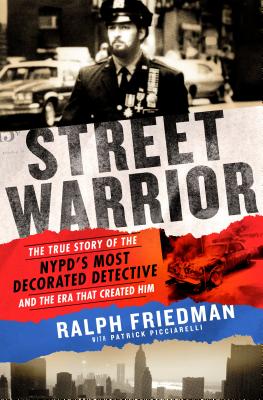 Street Warrior: The True Story of the NYPD's Most Decorated Detective and the Era That Created Him, as Seen on Discovery Channel's "St (Hardcover)
The True Story of the NYPD's Most Decorated Detective and the Era That Created Him, as Seen on Discovery Channel's "St
Thomas Dunne Books, 9781250106902, 272pp.
Publication Date: July 25, 2017
About the Author
RALPH FRIEDMAN served the NYPD from 1970 to 1984, at which time he retired due to being injured in the line of duty. In his short career he amassed more awards and honors than any other detective in the NYPD's history. Street Warrior: The True Story of the NYPD's Most Decorated Detective and the Era That Created Him chronicles his career. PATRICK PICCIARELLI, a former U.S. Army machine gunner, spent twenty years in the NYPD, retiring as a lieutenant, and is a licensed private investigator. The author of Jimmy the Wags and Undercover Cop, he regularly contributes to Hardboiled magazine, among other publications.
Advertisement