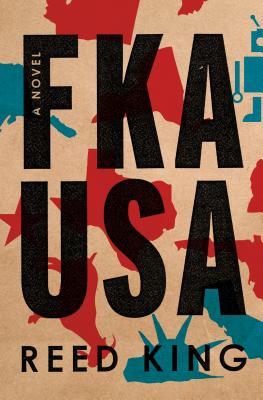 FKA USA (Hardcover)
A Novel
Flatiron Books, 9781250108890, 480pp.
Publication Date: June 18, 2019
* Individual store prices may vary.
July 2019 Indie Next List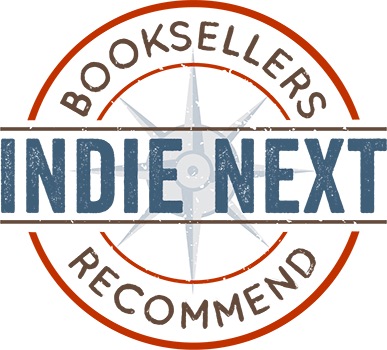 "This book is a wild ride through a post-dissolution, post-apocalyptic United States beginning a mere decade from now and continuing to the end of the 21st century. The political, technological, and ecological disasters it envisions seem all too plausibly extrapolated from the headlines of today. Despite the litany of cascading disasters — mass extinctions, warring androids, southern California dropping into the ocean, conflicts between different corporations controlling different sections of the former USA, mind control, goat-human hybrids, and more — Reed King injects a measure of hilarity into his tale. At the same time harrowing and hysterical, this is a great book by a visionary author. Highly recommended."
— Edward Newton, The Literate Lizard, Sedona, AZ
View the List
Description
"Mr. King looks at all our upcoming problems, and imagines a local reaction to each one. The result is often funny, usually sardonic, and always imaginative, what with all the mole rats, flesh drones, dimeheads, and especially 'The Grifter's Guide to the Territories FKA USA,' a notable addition to the line of imaginary authorities."
—The Wall Street Journal

Indie Next Pick for July
Best of June: io9, AV Club, Amazing Stories, The Verge

Reed King's amazingly audacious novel is something of a cross between L. Frank Baum's The Wizard of Oz, Douglas Adams's A Hitchhiker's Guide to the Galaxy, Cormac McCarthy's The Road, and Ernest Cline's Ready Player One.
In Reed King's wildly imaginative and possibly prescient debut, the United States has dissolved in the wake of environmental disasters and the catastrophic policies of its final president.
It is 2085, and Truckee Wallace, a factory worker in Crunchtown 407 (formerly Little Rock, Arkansas, before the secessions), has no grand ambitions besides maybe, possibly, losing his virginity someday.
But when Truckee is thrust unexpectedly into the spotlight he is tapped by the President for a sensitive political mission: to deliver a talking goat across the continent. The fate of the world depends upon it.
The problem is—Truckee's not sure it's worth it.
Joined on the road by an android who wants to be human and a former convict lobotomized in Texas, Truckee will navigate an environmentally depleted and lawless continent with devastating—and hilarious—parallels to our own, dodging body pickers and Elvis-worshippers and logo girls, body subbers, and VR addicts.
Elvis-willing, he may even lose his virginity.
FKA USA is the epic novel we've all been waiting for about the American end of times, with its unavoidable sense of being on the wrong end of the roller coaster ride. It is a masterwork of ambition, humor, and satire with the power to make us cry, despair, and laugh out loud all at once. It is a tour de force unlike anything else you will read this year.
About the Author
Reed King is the pseudonym of a New York Times bestselling author and TV writer.
Praise For FKA USA: A Novel…
"A sort of 'Mad Max' reimagining of The Wizard of Oz, complete with its own version of the Yellow Brick Road....King, the novel's pseudonymous author, takes infectious joy in his imagined world; its impressive layers are the best reason to read the book. FKA USA has a lot to offer."
—USA Today
"I liked FKA USA so much. I mean, there were a lot of reasons. It is, in many ways, the sort of book I'm always looking for…a visionary head-trip of apocalyptic political satire…absolutely, mind-blowingly, ridiculously crazy."
—NPR.org
"[An] absurdist depiction of the US on the verge of collapse, complete with talking goats and narcissistic billionaire presidents—okay, maybe it isn't that absurd."
—Entertainment Weekly
"Cunning…Outrageous...Apocalyptic fiction with a hearty serving of weird."
—Booklist, starred review
"Eminently readable…fantastic characters…An epically concocted apocalyptic vision of America in all its faded glory."
—Kirkus Reviews
"[An] epic and wild story."
—Cinemablend
"FKA USA is a satirical, Wizard of Oz road trip through a post-apocalyptic fairground, and well worth joining for the ride."
—Toronto Star