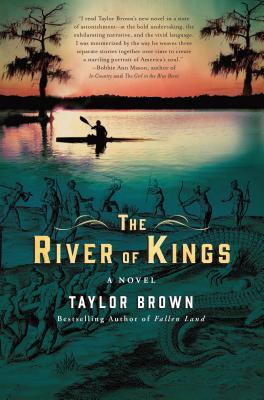 The River of Kings (Hardcover)
A Novel
St. Martin's Press, 9781250111753, 336pp.
Publication Date: March 21, 2017
Other Editions of This Title:
Hardcover, Large Print (7/5/2017)
* Individual store prices may vary.
April 2017 Indie Next List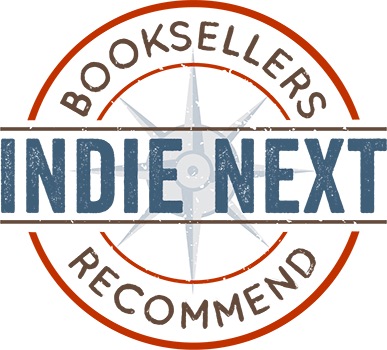 "In his second novel, Taylor Brown takes us on a fascinating trip down the Altamaha River. Also called Georgia's 'Little Amazon,' the river is one of the most remote and wild places in the U.S. This is where the Loggins brothers, Hunter and Lawton, grew up with their abusive father. After he dies under mysterious conditions, they decide to kayak down the river to disperse his ashes and try to discover what really happened. Brown combines the story of the brothers' journey and descriptions of their father's rough life with a narrative of the 1564 French expedition and settlement at the river's mouth. Three stories in which nature takes center stage intertwine to give this superb novel an almost mythical dimension."
— Pierre Camy (W), Schuler Books & Music, Grand Rapids, MI
View the List
Description
Named one of the Top 25 Best Novels of 2017 by Paste Magazine!

"The most exciting literary adventure fiction I've read since Deliverance." –Howard Frank Mosher, author of God's Kingdom

In The River of Kings, bestselling author of Fallen Land Taylor Brown artfully weaves three narrative strands—two brothers' journey down an ancient river, their father's tangled past, and the buried history of the river's earliest people—to evoke a legendary place and its powerful hold on the human imagination.
The Altamaha River, Georgia's "Little Amazon," is one of the last truly wild places in America. Crossed by roads only five times in its 137 miles, the black-water river is home to thousand-year-old virgin cypress, direct descendants of eighteenth-century Highland warriors, and a staggering array of rare and endangered species. The Altamaha is even rumored to harbor its own river monster, as well as traces of the oldest European fort in North America.
Brothers Hunter and Lawton Loggins set off to kayak the river, bearing their father's ashes toward the sea. Hunter is a college student, Lawton a Navy SEAL on leave; they were raised by an angry, enigmatic shrimper who loved the river, and whose death remains a mystery that his sons are determined to solve. As the brothers proceed downriver, their story alternates with that of Jacques le Moyne, the first European artist in North America, who accompanied a 1564 French expedition that began as a search for riches and ended in a bloody confrontation with Spanish conquistadors and native tribes.
Twining past and present in one compelling narrative, and illustrated with drawings that survived the 1564 expedition, The River of Kings is Taylor Brown's second novel: a dramatic and rewarding adventure through history, myth, and the shadows of family secrets.
About the Author
Taylor Brown grew up on the Georgia coast. He has lived in Buenos Aires, San Francisco, and the mountains of western North Carolina. His fiction has appeared in more than twenty publications including The Baltimore Review, The North Carolina Literary Review, and storySouth. He is the recipient of the Montana Prize in Fiction, and was a finalist in both the Machigonne Fiction Contest and the Doris Betts Fiction Prize. His short story collection In the Season of Blood and Gold was a finalist in the short story category of the 2015 International Book Awards. An Eagle Scout, he lives in Wilmington, North Carolina.
Praise For The River of Kings: A Novel…
"I read Taylor Brown's new novel in a state of astonishment--at the bold undertaking, the exhilarating narrative, and the vivid language. I was mesmerized by the way he weaves three separate stories together over time to create a startling portrait of America's soul." --Bobbie Ann Mason, author of In Country and The Girl in the Blue Beret
"With language as rich as floodplain soil, The River of Kings is a stunning Southern epic of tremendous heart and scope. Taylor Brown takes risks few other writers would chance and somehow manages to traverse those waters with an astounding grace and beauty." –David Joy, author of The Weight Of This World
"In The River of Kings Taylor Brown offers a brilliant braided history, water-tight and blood-bound. Each strand of time is laid atop the one before it to make an intricate fable: two brothers, paddling back against the past, and whatever monsters lurk beneath its surface. This book haunts itself. And Mr. Brown keeps getting better and better." –Ashley Warlick, author of The Arrangement
"The most exciting literary adventure fiction I've read since Deliverance. Taylor Brown's The River of Kings has it all: crackling drama, unforgettable characters, myth, the unspoiled natural world, love, laughter, and tragedy – all rendered in Brown's gorgeous, precise prose. The River of Kings is truly a great American novel." –Howard Frank Mosher, author of God's Kingdom
"Like a great body of water itself, The River of Kings is one moment grace and serenity, and the next moment hazard and threat, shifting in wonderfully unexpected ways, yet always in possession of a natural beauty you cannot help but admire." –Michael Farris Smith, author of Desperation Road and Rivers
"Taylor Brown spins fantastic and riveting historical fiction like no one else. The River of Kings is engrossing, exciting, poetic, with surprising moments of tenderness, and crafted with a master hand. The writing exhibits shades of Philipp Meyer, Richard Ford, Annie Proulx, and Anthony Doerr, but every book by Brown is all his own. If your curiosity is piqued by an exciting river adventure with rich character study and language that fairly leaps off the page, look no further—you've found your book." –Andria Williams, author of The Longest Night
"Captures the essence of an enchanting place with a story combining adventure, family drama, and local history." --Publishers Weekly

"The River of Kings is almost impossibly visual—cinematic in the best sense. Like Cormac McCarthy and Annie Proulx, Brown possesses rare and wild gifts, writing with the arresting precision and unremitting intensity that can keep a reader's jaw clenched for books at a time." --Paste Magazine

"For all its twists, this is a novel worth every turn of the page." - The Providence Journal

or
Not Currently Available for Direct Purchase