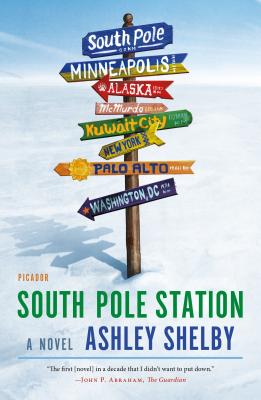 South Pole Station (Paperback)
A Novel
Picador, 9781250112811, 368pp.
Publication Date: July 3, 2018
Other Editions of This Title:
MP3 CD (9/5/2017)
Compact Disc (9/5/2017)
Hardcover (7/3/2017)
Library Binding, Large Print (11/1/2017)
* Individual store prices may vary.
July 2017 Indie Next List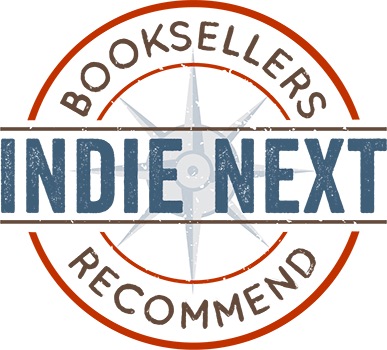 "Prepare yourself for a frozen and fun adventure in the Antarctic. Cooper Gosling apparently does not have enough cold weather or oddball people in her Minneapolis life, so she heads to the South Pole Station to try to reclaim her career as a painter. Ashley Shelby has collected a wonderful cast of quirky characters in this southernmost ice box and readers are in for a treat when they meet this bunch of scientists, artists, medics, and misfits. Bundle up and enjoy the ride!"
— Pamela Klinger-Horn (E), Excelsior Bay Books, Excelsior, MN
View the List
Description
Winner of the Lascaux Prize in Fiction

One of The Millions' Most Anticipated Books of the Year • A New York Times Book Review Editors' Choice • Named a Best Book of the Year by Shelf Awareness and One of the Best Environmental Fiction Books of the Year by Earther

A warmhearted comedy of errors set in the world's harshest place, Ashley Shelby's South Pole Station is a wry and witty debut novel about the courage it takes to band together when everything around you falls apart.
Do you have digestion problems due to stress? Do you have problems with authority? How many alcoholic drinks to you consume a week? Would you rather be a florist or a truck driver?
These are some of the questions that determine if you have what it takes to survive at South Pole Station, a place with an average temperature of -54°F and no sunlight for six months a year. Cooper Gosling has just answered five hundred of them. Her results indicate she is abnormal enough for Polar life.
Cooper's not sure if this is an achievement, but she knows she has nothing to lose. Unmoored by a recent family tragedy, she's adrift at thirty and—despite her early promise as a painter—on the verge of sinking her career. So she accepts her place in the National Science Foundation's Artists & Writers Program and flees to Antarctica, where she encounters a group of misfits motivated by desires as ambiguous as her own. The only thing the Polies have in common is the conviction that they don't belong anywhere else. Then a fringe scientist arrives, claiming climate change is a hoax. His presence will rattle this already-imbalanced community, bringing Cooper and the Polies to the center of a global controversy and threatening the ancient ice chip they call home.
About the Author
ASHLEY SHELBY is a former editor at Penguin and a prize-winning writer and journalist. She received her MFA from Columbia University and is the author of Red River Rising: The Anatomy of a Flood and the Survival of an American City, a narrative nonfiction account of the record-breaking flood that, in 1997, devastated Grand Forks, North Dakota. The short story that became the basis for South Pole Station is a winner of the Third Coast Fiction Prize. She lives in the Twin Cities with her family.
Praise For South Pole Station: A Novel…
One of The Millions' Most Anticipated Books of the Year
A New York Times Book Review Editors' Choice
"The first fictional book [I've read] in a decade that I didn't want to put down...Salman Rushdie recently said that in the present day the country is so filled with lies and fantasy and fiction surrounding the truth, that it might require the fiction writer to plainly lay out what is reality and what is not. I think [South Pole Station] fits that notion."—Dr. John Abraham, The Guardian
"Entertaining...The [ensemble cast's] day-to-day dramas provide a vivid notion of what it's like to live in a frigid landscape that's dark for six months of the year."—Alida Becker, The New York Times Book Review
"Shelby makes serious statements about scientific quests, climate change, politics and people in extremis, but it's the 'Polies' who undergird the story...With South Pole Station's satire, science, wry wit and warmth, Ashley Shelby has written one of the best novels of the year."—Shelf Awareness

"If you like literature that transports you to exotic locales beyond the reach of commercial airlines and enables you to view hot topics from cool new angles, South Pole Station is just the ticket....Shelby's writing is pithy and funny...[and] in this unusual, entertaining first novel, [she] combines science with literature to make a clever case for scientists' and artists' shared conviction that 'the world could become known if only you looked hard enough.'"—Heller McAlpin, NPR
"[An] enjoyable first novel...Shelby is very good on social interactions at the end of the earth, and South Pole Station crackles with energy whenever science takes center stage"."—Dennis Drabelle, The Washington Post

"Few places evoke feelings of isolation and existential crisis like the South Pole. In this terrific debut, Ashley Shelby achieves not only that but also a grand sense of comedy...[South Pole Station] is a lovely, satirical, and emotionally complex novel about coming to terms with heartbreak and re-finding one's self through art."—LitHub (16 Books to Read This Month)

"Most associate [climate fiction] with 'sci-fi' and therefore sci-fi's most recognizable tropes...But what if we expand the genre's definition to works that address issues of climate change in the here-and-now, in worlds that aren't speculative or futuristic at all, but rather, unnervingly familiar? What we would find are some of the most urgent, funny, and beautifully written works in contemporary fiction. Case in point: Ashley Shelby's South Pole Station."—Chicago Review of Books
"Funny, quirky, and witty."—Brava Magazine (Must-Read Authors)

"An eclectic dramatis personae mans South Pole, and Shelby mines this singular society...[It's] the perfect setting for black comedy."—Paste magazine
"Set in the vast yet claustrophobic reality of Antarctica, the novel's first delight is in its vivid depiction of sub-zero life...The second delight is the clear message that science is not belief. It's science....Shelby keeps more than a few story lines thrumming here, yet a keen eye for character and a sharp ear for smartass dialogue keeps the strands straight."—Minneapolis Star Tribune
"[A] smart and inventive first novel...Shelby balances Eros with Thanatos in a story composed of barbed dialogue, email, and official memos."—Kirkus Reviews

"Throughout witty, often hilarious scenarios, Shelby expertly weaves in the legitimate political and environmental concerns of climate change faced by the worldwide scientific community today. Shelby's exploration of the human spirit continuously digs deeper, ever in search of answers to all of life's important questions—scientific and otherwise."—BookPage

"[A] trip into mad science, politics gone berserk, class resentment, and what happens when rival groups spend half the year isolated in abelow-zero wilderness."—The Buffalo News
"South Pole Station is a portrait painted with the whole palette—science and politics; art and history; love and frostbite—and all of it crackles with the can't-make-this-up details of life at the bottom of the world. What starts as an (extreme) travel adventure turns into an (extreme) comedy of manners and then things get (extremely) real and you (will definitely) cry. Sometimes it turns out a place was just waiting for the right person to tell its story; I think South Pole Station was waiting for Ashley Shelby."—Robin Sloan, New York Times bestselling author of Mr. Penumbra's 24-Hour Bookstore
"Turn the pages of Ashley Shelby's debut novel, South Pole Station, and meet the scientists, researchers, misfits, lovers, medics, plagiarists, cooks—and the handful of wannabe artists—who populate her marvelously vivid and insular society at the bottom of the globe. This is a terrific book: one that you can live in deeply, while you're reading, only to reemerge after the final chapter, grateful and blinking, wondering where in the heck you are."—Julie Schumacher, national bestselling author of Dear Committee Members

"Journalist [Ashley] Shelby's first novel eschews easy choices and treats interpersonal relations, grief, science, art, and political controversy with the same deft, humorous hand. Readers will find characters to love, suspect, and identify with among Cooper's fellow Polies and won't forget them easily. A good match for readers whose interest in Antarctica was sparked by Maria Semple's Where'd You Go, Bernadette, those who enjoy stories about quirky individuals and made families, and extreme armchair travelers."—Booklist
"Shelby's first novel, based on a short story that won the Third Coast Fiction Prize, skillfully weaves science, climate change, politics, sociology, and art...All readers of fiction, particularly those interested in life in extreme climates, will find [South Pole Station] appealing."—Library Journal (starred review)

"I was dazzled by Ashley Shelby's South Pole Station—a terrifically witty, insightful, and satisfying novel, peopled by memorable misfits thrown together in a hothouse of conflicting interests in the frozen Antarctic."—Elizabeth McKenzie, author of The Portable Veblen
"This is a fascinating novel, loaded with interesting history of Antarctic exploration, current scientific operations, and the living and working conditions of those folks brave enough to endure six months of darkness and six months of daylight."—Publishers Weekly
"Ashley Shelby's debut South Pole Station is an absolute treasure. She's somehow written an infectious beach read about the coldest place on earth AND a stunning treatise on family, grief, creativity, and science. This book hits all the best notes of Where'd You Go, Bernadette and Catch 22 and has the warmth and wit to carve its way into even the iciest of hearts."—John Jodzio, author of Knockout
"Prepare for the big chill! Ashley Shelby's mismatched cast of characters are all powerfully drawn to the South Pole, each for their own reason; Shelby charts their respective courses with sensitivity, intelligence, and grace. Here is a brave, original novel about leaving the known and familiar world in order to find it again."—Yona Zeldis McDonough, author of The House on Primrose Pond
"South Pole Station is the brilliant story of artist and lost soul Cooper Gosling. In Antarctica, she meets the misfits and margin-dwellers with whom she has to navigate the webs of belief and knowledge, grief and hope, loneliness and love. South Pole Station reminds us that sometimes we have to go to the end of the earth to find what is within us."—Frank Bures, author of The Geography of Madness