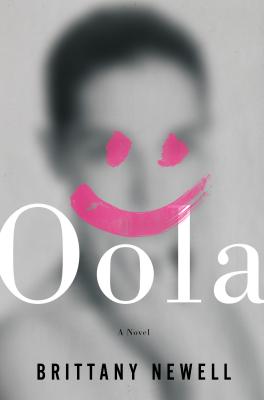 Oola
A Novel
Paperback

* Individual store prices may vary.
Other Editions of This Title:
Digital Audiobook (4/24/2017)
CD-Audio (4/25/2017)
Description
A provocative and impressive debut delivered with a uniquely sinister lyricism by a brilliant 21-year-old; a story about sex, privilege, desire, and creativity in the post-college years

The first thing Leif notices about Oola is the sharp curve of her delicate shoulders, tensed as if for flight. Even from that first encounter at a party in a flat outside of London, there's something electric about the way Oola, a music school dropout, connects with the cossetted, listless narrator we find in twenty-five-year-old Leif. Infatuated, the two hit the road across Europe, housesitting for Leif's parents' wealthy friends, and finally settling for the summer in Big Sur.

Leif makes Oola his subject: he will attempt an infinitesimal cartography of her every thought and gesture, her every dimple, every snag, every swell of memory and hollow. And yet in this atmosphere of stifling and paranoid isolation, the world around Leif and Oola begins to warp--the tap water turns salty, plants die, and Oola falls dangerously ill. Finally, it becomes clear that the currents surging just below the surface of Leif's story are infinitely stranger than they first appear.

Oola is a mind-bendingly original novel about the way that--particularly in the changeable, unsteady just-post-college years--sex, privilege, desire, and creativity can bend, blur, and break. Brittany Newell bursts into the literary world with a narrative as twisted and fresh as it is addicting.
Praise For Oola: A Novel…
"Newell nails the lure, intoxication, and fallout of obsessive love (and its subsequent madness) that somehow seems a mandatory requirement of growing up." -Elle

"Stunning. . . compelling. . . .Not since Lolita's Humbert Humbert has a narrator been as unreliable as Leif, and as with reading Nabokov's masterpiece, the experience of reading Oola is one which will leave the reader pondering questions about love, desire, and possession long after the last page has been turned." -NYLON, "The 10 Best Books to Read in April"

"Electrifying" -Harper's Bazaar, "14 New Books You Need to Read in April"

"[Oola] takes a major twist, from love story to something decidedly more interesting and experimental." -Refinery29, "The Best Reads of April Are Right Here"

"Original, astute. . . Newell's insight, intelligence, and prose are all clearly prodigious, which is obvious in her creation of this book, which is both subtle and outrageous, wonderfully readable yet philosophically challenging." -Ilana Masad, Electric Literature

"Oola is so good." -Dana Schwartz, New York Observer

"A fascinating look at what happens when lost souls try to find themselves in each other."-Quail Bell Magazine

"[Oola is a] twisted debut, testing the boundaries between love, obsession, and identity. . . .Newell's rangy, circuitous tale is a kind of queer Nadja for millennials with a self-satirizing—and satisfying—bite. A dreamy and provocative exploration of sex, privilege, and self-discovery." -Kirkus

"Lush, edgy, lyrical, bad-ass, pensive, taxing--it's hard to paint Oola into a picture that captures its striking prose and fearless curiosity about identity and obsession. . . .is a novel of discovery--ever shifting and digging deeper. It is a diary, a romance, a dark trip over the edge. [Oola] capture[s] today's zeitgeist of an experimental, hungry, indulgent youth." -Shelf Awareness

"Her searching high beams on privilege's victims and beneficiaries, the fluidity of gender, the lonely writer's life, and love's desire to possess reflect Newell's obvious talent for observation and care with words." -Booklist

". . .I fell hard for Oola. A gloriously labyrinthine love story, packing major verve and form. . .The prose is satisfyingly rich and thick, and often left me thunderstruck. It strikes that perfect literary balance between articulacy and mystery. I can't tell you how many sentences I re-read. It's the kind of book you want to linger in and never leave; the kind of book that DOES things to you. . .Poetic, inspiring, just wow. Brittany Newell is truly one to watch! . . .There is an energy here that runs to the end of its leash but is still beautifully controlled. So much is captured within its pages. In short: I adored it." -Emma Jane Unsworth, author of Animals

"The narrator of Oola is unlike anyone I've read before—but, more important, Brittany Newell writes prose unlike anyone I've read before: exquisitely, strangely, and with an electric spark of black humor. I wish "eerily beautiful" weren't a cliché, because it perfectly describes this debut." -Teddy Wayne, author of The Love Song of Jonny Valentine, Kapitoil, and Loner

"Every now and then, I come across a voice that sounds like no one else, a cadence and vocabulary so specific that it feels like the beginning of a new genre. Brittany Newell writes like that; the way her mind works is so devilishly dark and achingly tender that I kept wanting to put the book down in order to savor it for longer. Many people have been called "bold new voices" in American fiction, but Newell earns the title. This debut is the beginning of a career I hope to watch for decades to come." -Rachel Syme
Holt Paperbacks, 9781250114143, 272pp.
Publication Date: April 25, 2017
About the Author
Brittany Newell, who often writes and performs under the nom de plume Ratty St. John, is a 2017 graduate from Stanford. She has been nominated for a Pushcart Prize and is the winner of the Norman Mailer Award for Fiction. Oola is her first book.
or
Not Currently Available for Direct Purchase