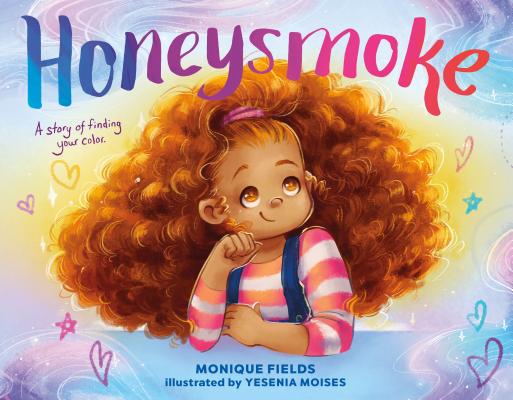 Honeysmoke (Hardcover)
Imprint, 9781250115829, 32pp.
Publication Date: January 9, 2019
* Individual store prices may vary.
Description
Monique Fields is an award-winning journalist. Her essays about race and identity have appeared on air, in print, and online, including NPR's All Things Considered, Ebony magazine, and TheRoot.com. She is the founder and editor of Honeysmoke.com, a site for parents raising multiracial children, and she is a member of the Society of Children's Book Writers and Illustrators. Monique lives in Alabama with her husband and their two daughters. She is the author of Honeysmoke: A Story of Finding Your Color.
Geneva Benton is a freelance digital illustrator, raised and based in North Carolina. She prefers using a wide range of color and themes for expression. Geneva is self-taught and continues to study the different paths of art for different challenges. She is the illustrator of Honeysmoke: A Story of Finding Your Color.
About the Author
A young biracial girl looks around her world for her color. She finally chooses her own, and creates a new word for herself--honeysmoke.Simone wants a color.She asks Mama, "Am I black or white?""Boo," Mama says, just like mamas do, "a color is just a word."She asks Daddy, "Am I black or white?""Well," Daddy says, just like daddies do, "you're a little bit of both."For multiracial children, and all children everywhere, this picture book offers a universal message that empowers young people to create their own self-identity.Simone knows her color--she is honeysmoke.An Imprint Book