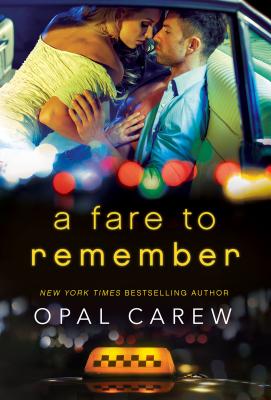 A Fare to Remember (Paperback)
St. Martin's Griffin, 9781250116680, 304pp.
Publication Date: April 4, 2017
Description
Stevie just caught her boyfriend cheating, so without a second thought, she packed her suitcase and tossed it in the back of her cab. Unsure of where to go next, everything changes when sexy billionaire Rex steps into her cab.
Rex senses a powerful connection the instant he sets eyes on the beautiful but guarded cabdriver. Both at their loneliest points, Stevie and Rex succumb to a moment of passion that leads to a proposition: Rex will pay Stevie a hefty fee if she accompanies him to a business getaway as his escort. It's up to Stevie if she d like to share his bed while they re away. But once she's had a taste of pleasure at the gorgeous billionaire's hands, will she ever be able to walk away?
About the Author
OPAL CAREW is the author of more than twenty erotic romances for St. Martin's Press including My Best Friend's Stepfather and Nailed. She lives in Canada and makes regular trips to the U.S. to speak at conferences and industry events.
Advertisement