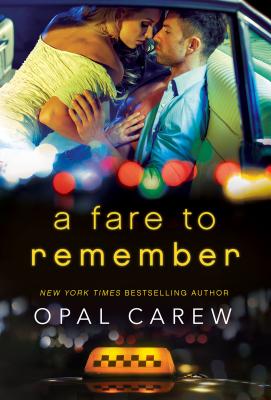 A Fare to Remember (Paperback)
St. Martin's Griffin, 9781250116680, 304pp.
Publication Date: April 4, 2017
* Individual store prices may vary.
Description
"Opal Carew gives readers a taste of the forbidden." –Romance Reviews Today
A chance encounter leads to a passion they can't forget in Opal Carew's newest erotic romance!
Stevie has given up on love and just wants a simple life driving her taxi. But her plans are turned upside down when gorgeous billionaire Reid Jacobs steps into the back of her cab. Commanding and mysterious, he's a temptation she can't resist—and soon their torrid one night stand leads to an intoxicating affair.
In Reid's strong arms, Stevie finds herself falling harder than she ever imagined. But is she ready to trust again? And when his business partner falls for Stevie, will it change everything? One thing is clear: she's about to take the ride of her life….
"Carew brings erotic romance to a whole new level…she sets your senses on fire!" – Reader to Reader
A Fare to Remember by Opal Carew is one sexy ride!
About the Author
Opal Carew is the author of Total Abandon, Pleasure Bound, Twin Fantasies and other erotic romance novels. "So why do I like writing erotic romance?" she asks. "I like being able to push beyond traditional boundaries." Opal loves crystals, dragons, feathers, cats, pink hair, the occult and all that glitters. While she writes, she listens to inspirational music, lights candles and keeps crystals near. Before devoting herself to her passion as a writer, Opal spent 15 years as a software analyst, and she has a degree in Mathematics from the University of Waterloo. She lives with her husband and two sons in Ontario, Canada.