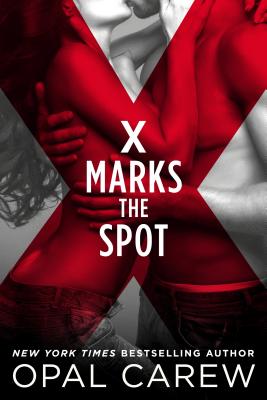 X Marks the Spot (Paperback)
St. Martin's Griffin, 9781250116802, 256pp.
Publication Date: April 3, 2018
* Individual store prices may vary.
Description
Opal Carew takes desire to a whole new level in her latest erotic, standalone romance!
Abi has been in love with Del for years, but they never got around to acting on their mutual attraction. And then she met and married his best friend, Liam.
But when Abi and Liam's marriage falls apart, Abi decides to take control of her life and find her happily-ever-after with Del. So when they're all staying in a country inn for her brother's wedding, Abi decides to slip into Del's bed and seduce him…except she accidentally ends up in Liam's instead.
Liam never stopped loving Abi, and he plans to use every blazing hot trick in his book to keep her in his bed…even if it means sharing her with Del.
X Marks the Spot is emotional, sexy, and is Opal Carew at her best!
About the Author
Opal Carew is the author of Total Abandon, Pleasure Bound, Twin Fantasies and other erotic romance novels. "So why do I like writing erotic romance?" she asks. "I like being able to push beyond traditional boundaries." Opal loves crystals, dragons, feathers, cats, pink hair, the occult and all that glitters. While she writes, she listens to inspirational music, lights candles and keeps crystals near. Before devoting herself to her passion as a writer, Opal spent 15 years as a software analyst, and she has a degree in Mathematics from the University of Waterloo. She lives with her husband and two sons in Ontario, Canada.