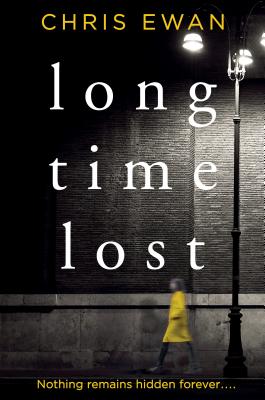 Long Time Lost (Hardcover)
Minotaur Books, 9781250117397, 464pp.
Publication Date: February 7, 2017
Description
Don t call anyone else and stay inside the house. Pack a small bag. Just one.
You ll come, then?
I ll be there soon. But remember, Kate: there's no going back.
Nick Miller and his team provide a unique and highly illegal service, relocating at-risk individuals across Europe with new identities and new lives. Nick excels at what he does for a reason: he himself spent years living in the shadows under an assumed name.
But when Nick steps in to prevent the attempted murder of witness-in-hiding Kate Sutherland on the Isle of Man, he triggers a chain of events with devastating consequences for everyone he protects. Kate and now Nick are under attack by Connor Lane, a man who will stop at nothing to get what he wants, even if it means tearing Nick's entire network apart
About the Author
CHRIS EWAN is the author of the stand-alone thrillers Dark Tides, Dead Line, and Safe House, which was named by The Telegraph as one of the top ten crime novels to take on vacation, and the Good Thief mystery series. The first in the series, The Good Thief's Guide to Amsterdam, was named one of the "best books for grownups" by Publishers Weekly and AARP The Magazine, and one of the best thrillers of the year by the London Times.
Advertisement