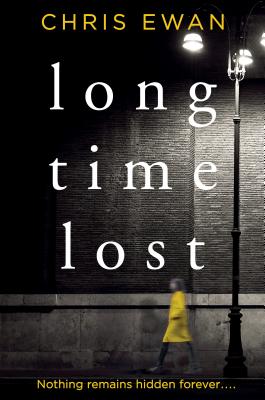 Long Time Lost (Hardcover)
Minotaur Books, 9781250117397, 464pp.
Publication Date: February 7, 2017
* Individual store prices may vary.
Description
"Don't call anyone else and stay inside the house. Pack a small bag. Just one."
"You'll come, then?"
"I'll be there soon. But remember, Kate: there's no going back."
Nick Miller and his team provide a unique and highly illegal service, relocating at-risk individuals across Europe with new identities and new lives. Nick excels at what he does for a reason: he himself spent years living in the shadows under an assumed name.
But when Nick steps in to prevent the attempted murder of witness-in-hiding Kate Sutherland on the Isle of Man, he triggers a chain of events with devastating consequences for everyone he protects. Kate—and now Nick—are under attack by Connor Lane, a man who will stop at nothing to get what he wants, even if it means tearing Nick's entire network apart…
Chris Ewan's Long Time Lost is a fast-paced stand-alone thriller that The Independent (UK) calls "masterful...Fellow novelist Ann Cleeves' description of [Chris Ewan] as a 'master storyteller' pretty well hits the nail on the head."
About the Author
Chris Ewan, who lives on the Isle of Man, began his crime-writing career with The Good Thief's Guide to Amsterdam, which was called one the "best books for grownups" by Publishers Weekly and AARP The Magazine, and one of the best thrillers of the year by the London Times. The Huffington Post also named Ewan one of America's favorite British authors in a readers' poll. He is the author of the Good Thief novels and the stand-alone thriller, Safe House.
Praise For Long Time Lost…
"A Jason Bourne-like wild ride through Europe…[Ewan's] characterizations, fast pace, and locales here equal those in his outstanding Good Thief series. Suggest this for fans of page-turner Gilly Macmillan, for those who enjoy odds-are-against-us narratives in the style of Timothy Hallinan, and for devotees of Thomas Perry's Jane Whitefield series."
—Booklist
"The twists and turns inside every twist and turn make it easy to fall into 'Long Time Lost.'"
—The Washington Post
"A masterful thriller with a tense climax…difficult to put down…Fellow novelist Ann Cleeves' description of [Chris Ewan] as a "master storyteller" pretty well hits the nail on the head."
- The Independent
"Action-packed, twist-laden and full of heart. Long Time Lost builds on Chris Ewan's reputation as one of the most exciting and original crime writers around."
- Eva Dolan
"A beautifully paced and constructed thriller with real characters to root for and to hate, written in a smooth and easy style that keeps you reading into the night and slips by like red silk."
- Simon Toyne
"Strong, salty and heart-thumping stuff."
- Saga Magazine
"From its suspenseful opening to a beautifully weighted unfolding of a dark and dangerous tale, this book totally justifies the label of 'unputdownable' … thrilling, unpredictable and engrossing."
- Raven Crime Reads
"[A] tightly plotted kick-ass thriller, that brings with it a sensitive subtext centred on the theme of family."
- Crime Scene Magazine
"A fantastic portrayal of a father who's lost everything and is prepared to do anything … a dynamic, fast paced read… Highly recommended."
- The Crime Warp