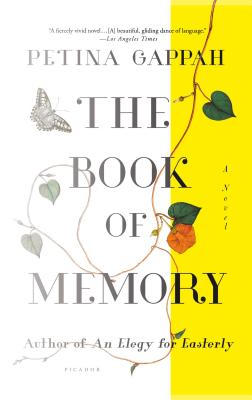 The Book of Memory (Paperback)
A Novel
Picador, 9781250117922, 288pp.
Publication Date: February 7, 2017
Other Editions of This Title:
Hardcover (2/2/2016)
* Individual store prices may vary.
Description
In The Book of Memory, an albino woman named Memory is languishing in a maximum security prison in Harare, Zimbabwe, where she has been tried and convicted of murder. As part of her appeal, her lawyer insists that she write down what happened; that is, the events that led to the killing of her adoptive father, Lloyd Hendricks. But who was Lloyd Hendricks? Why does Memory feel no remorse for his death? And did everything happen exactly as she remembers?
Moving between the townships of the poor and the suburbs of the rich, and between past and present, the 2009 Guardian First Book Award–winning writer Petina Gappah weaves a compelling tale of love, obsession, the relentlessness of fate, and the treachery of memory.
About the Author
PETINA GAPPAH's An Elegy for Easterly (2009) was short-listed for the Frank O'Connor International Short Story Award and the Los Angeles Times Art Seidenbaum Award for First Fiction, and won the 2009 Guardian First Book Award. She is currently an international trade lawyer in Geneva, and she lives in Zimbabwe.
Praise For The Book of Memory: A Novel…
"Sly, smart, and intriguingly mutable." —Elle
"A fiercely vivid novel . . . [a] beautiful, gliding dance of language." —Los Angeles Times
"Crisply written, wryly humorous, The Book of Memory attests to [Gappah's] astonishing talent." —Minneapolis Star Tribune
"Petina Gappah powerfully probes the tricksy nature of memory [and] brilliantly exposes the gulf between rich and poor . . . The novel is startlingly vivid . . . This is a moving novel about memory that unfolds into one about forgiveness, and a passionate paean to the powers of language." —Anita Sethi, The Observer (London)
"For a novel saturated with death, The Book of Memory is most emphatically alive . . . [Petina Gappah's] language dazzles . . . [Gappah is] a writer to take to the heart as well as the head." —Catherine Taylor, Financial Times
"The Book of Memory flits back and forth in time and the plot twists and turns right to the end. It is no surprise that Petina Gappah is considered a rising literary star." —Aline Reed, Sunday Express
"This is a powerful story of innocent lives destroyed by family secrets and sexual jealousy, prejudice and unacknowledged kinship across the 'artificial divisions this country has erected to keep people apart.' From its burden of guilt flow reflections on fate, religious superstition and the fallibility of memory, with allusions ranging from Thomas Hardy— including a fatefully unread letter—to the Greek furies. At its best, individual lives mesh with the country's distorted fate."—Maya Jaggi, The Guardian
"[Petina Gappah has a] warm, sane, engaging voice." —Phil Baker, The Sunday Times (London)
"Petina Gappah's writing is mercilessly sharp." —Kate Saunders, The Times (London)
"Gappah crafts ample suspense . . . the narrative works as a cautionary tale of how superstition and prejudice can shape one's destiny. The result is a beguiling mystery." —Publishers Weekly
"Gappah's vivid first novel . . . is an exploration into the unpredictable grip of memory and perception. . . . Gappah offers a nuanced, engaging journey as Memory rights the balance between truth and long-held assumptions." —Booklist
"The scope here is ambitious. Gappah takes readers across racial and economic lines and sets Memory's complex upbringing against 30 years of Zimbabwean history . . . Gappah's elaborate tale is intricately plotted." —Kirkus Reviews
"Gappah is a gifted, sensual writer who uses everything from county and western music to 'the high whine of a million mosquitoes,' to the taste of a stolen mango to draw the reader into her world." —The Irish Times