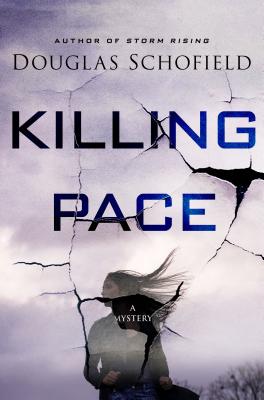 Killing Pace (Hardcover)
A Mystery
Minotaur Books, 9781250120557, 272pp.
Publication Date: November 21, 2017
* Individual store prices may vary.
Description
"Engrossing...It's a tribute to criminal lawyer Schofield's persuasive powers that his characters, procedural elements, and atmosphere are convincing enough to keep those pages turning without logic getting in the way." --Publishers Weekly (starred review) on Time of Departure
In Killing Pace, Douglas Schofield, author of Time of Departure and Storm Rising, delivers a high-octane, heart-pounding tale set in Everglades City, Florida and Sicily, Italy with three important questions: Where am I?... How did I get here?... and most importantly... Who am I?
These three questions have plagued Lisa Green for the past two months since she crawled barefoot and bleeding from the wreckage of a catastrophic car accident. Her boyfriend Roland has been nursing her back to health under close watch. Lisa has amnesia. They both know that, but only Lisa knows that she hasn't lost her ability to reason. And reason tells her that she is not Roland's girlfriend. She is his prisoner. Escape is her only option, and Lisa must figure out who she can trust and how to stay alive.
It's bad enough that she's been held against her will, but worse, it seems that she wasn't randomly chosen. There's more to her story than kidnapping, and the details appear to cross borders and continents. With organized criminals hard on her heels, Lisa must expose her enemies before they choose their next victim.
Not to be missed.
About the Author
DOUGLAS SCHOFIELD is the author of Time of Departure and Storm Rising. He was raised and educated in British Columbia, where he earned degrees in history and law. Over the past thirty years, he has worked as a lawyer in Canada, Bermuda, and the Cayman Islands. Douglas and his wife, Melody, live on Grand Cayman, along with their most excellent and amazing talking cat, Juno.