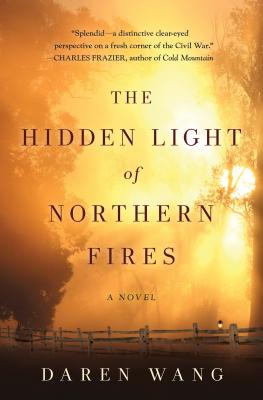 The Hidden Light of Northern Fires
A Novel
Hardcover

* Individual store prices may vary.
Other Editions of This Title:
Digital Audiobook (8/28/2017)
Paperback (8/14/2018)
CD-Audio (9/5/2017)
Library Binding, Large Print (1/17/2018)
September 2017 Indie Next List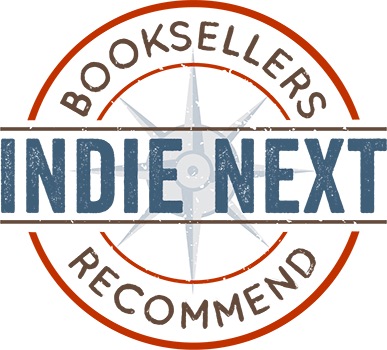 "In The Hidden Light of Northern Fires, a town on the Underground Railroad secedes from the Union after it becomes fractured by the politics of the American Civil War. As a huge geek on the subject, I'm often skeptical of historical fiction relating to it. While Wang's tale benefits from being based on truth, that is a moot point. His well-developed, very real characters and masterful writing are all that's needed for an incredible debut. Though a novel of the home front, it is nonetheless a war novel focusing on how conflict brings out the best and worst in people. It is one of the best works of historical fiction on the Civil War that I've ever read, and perhaps even that exists."
— Carl Kranz, The Fountain Bookstore, Richmond, VA
View the List
Winter 2018 Reading Group Indie Next List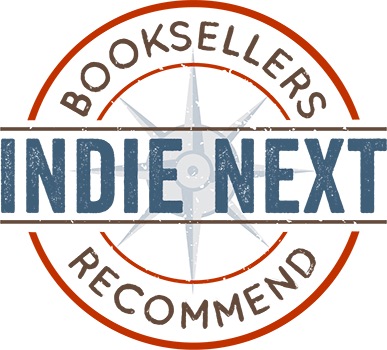 "
The Hidden Light of Northern Fires
, Daren Wang's creative reimagining of the true story of a small northern town that voted to secede with the south—as experienced by a white abolitionist woman and a fugitive slave—is a page-turning yarn. I was delighted to have my mind opened to the radical possibilities of historical fiction to illuminate and explore perspectives outside of the dominant narratives—something Wang accomplishes without falling into excessive sentimentality or caricature. I'm not usually a big reader of historical fiction, but this book's cross-genre appeal warrants the start of a new section in our store: 'Historical Fiction For Those Who Don't Usually Read Historical Fiction.'"
— Josh Niesse, Underground Books, Carrollton, GA
View the List
Description
"Splendid—a distinctive clear-eyed perspective on a fresh corner of the Civil War." —Charles Frazier, New York Times bestselling author of Cold Mountain

"A wise and timely book." —Ron Rash, New York Times bestselling author of Serena

Rooted in the history of the only secessionist town north of the Mason Dixon Line, Daren Wang's The Hidden Light of Northern Fires tells a story of redemption amidst a war that tore families and the country apart.

Mary Willis has always been an outcast, an abolitionist in a town of bounty hunters and anti-Union farmers. After college, she dreams of exploring the country, but is obligated to take over the household duties and management of her family's farm, while her brother Leander avoids his own responsibilities. Helping runaways is the only thing that makes her life in Town Line bearable.

When escaped slave Joe Bell collapses in her father's barn, Mary is determined to help him cross to freedom in nearby Canada. But the wounded fugitive is haunted by his vengeful owner, who relentlessly hunts him up and down the country, and his sister, still trapped as a slave in the South.

As the countryside is riled by the drumbeat of civil war, rebels and soldiers from both sides bring intrigue and violence of the brutal war to the town and the farm, and threaten to destroy all that Mary loves.
Praise For The Hidden Light of Northern Fires: A Novel…
"The Hidden Light of Northern Fires brings a little-known piece of the Civil War to vivid life, enriching readers with its clear-eyed understanding of both history and human nature. Deeply imagined and gorgeously written, the novel's beating heart is Mary Willis, brave, fallible and wholly a product of her time. Wang's debut will stay with you long after you turn the final page, and it's perfect for book clubs; you're going to want to talk about this one." —Sara Gruen, New York Times bestselling author of Water for Elephants and At the Water's Edge

"In this fine novel, Daren Wang compellingly depicts the darkness of our country's greatest era of strife, but he also finds courage and love. The Hidden Light of Northern Fires is a wise and timely book." —Ron Rash, New York Times bestselling author of Serena and Above the Waterfall

"It is rare day when I thank an author for giving me a chance to read his book for a blurb. Daren Wang's The Hidden Light of Northern Fires is such a book for it turns out, he is such an author. He captured the feel, passion and struggle of a host of characters, both good and bad, living in a time I felt I understand. The language, even the cadence of those words, is spot on. It is a powerful book, a worthy story." —Robert Hicks, author of The Widow of the South and The Orphan Mother

"The Hidden Light of Northern Fires is a powerful and important novel about a lost piece of American history." —Natasha Trethewey, United States Poet Laureate, 2012-2014, author of Native Guard, winner of the 2007 Pulitzer Prize

"I will carry this story of love and vengeance, ruin and restoration with me for a long, long time." —Joshilyn Jackson, New York Times bestselling author of gods in Alabama

"An instant classic, The Hidden Light of Northern Fires announces the arrival of a major talent, fully matured." —Da Chen, New York Times bestselling author of Colors of the Mountain

"Daren Wang's first novel is splendid—a distinctive clear-eyed perspective on a fresh corner of the Civil War. The characters are fully alive, wonderfully varied, and the narrative voice is particularly lucid, in sharp contrast with the raving bloody madness of that dark moment in American history." —Charles Frazier, New York Times bestselling author of Cold Mountain, winner of the 1997 National Book Award

"Mary Willis makes Scarlett O'Hara look like a whiney brat. Sure, The Hidden Light of Northern Fires brings to life an astounding lost story of the Civil War, but is also a stay-up-all-night, read-it-in-one-sitting novel that looses the corseted ladies of the era onto the real world." —Karen Abbott, New York Times bestselling author of Sin in the Second City, American Rose, and Liar, Temptress, Soldier, Spy

"This is a vivid study of a corner of Civil War America that feels fresh and unexplored. Like all the best historical fiction, The Hidden Light of Northern Fires opens a window into the present by exploring the past." —Mark Childress, author of Crazy in Alabama and Georgia Bottoms

"In Daren Wang's capable hands, the bloody history of America's civil war unfolds on the Union side of the Mason-Dixon line, where it turns out to be as heartbreaking and horrifying as it was everywhere else. In Town Line, NY, a hamlet that voted to secede from the Union and declare itself an independent state, the conflict is rendered in microcosm as siblings and friends take up arms against each other. The little-known history that informs The Hidden Light of Northern Fires is nearly as interesting as the vividly portrayed characters who struggle to find the right course of action or to redeem themselves from terrible mistakes. Wang's engaging novel is a timely reminder of what can happen to a people when human rights are denied and the civil fabric of a nation is torn to pieces." —Ed Falco, author of the New York Times bestseller, The Family Corleone

"A moving tale of loyalty and betrayal, violence and retribution, lofty ideals and harsh reality. Daren Wang has shined a light on a hidden corner of a story you thought you knew, revealing a divided America that, like our own, is both strange and true." —Thomas Mullen, author of Darktown and The Last Town on Earth, winner of the James Fenimore Cooper Prize for excellence in historical fiction

"By unearthing a little known piece of history -- that a town in western New York voted to secede from the Union at the start of the Civil War -- and then applying his fierce imagination to this real-life discovery, Daren Wang transports us into a gripping and complex world of sibling rivalry, forbidden love, breathtaking cruelty, moral clarity, and hard-earned redemption. This excellent and timely novel asks of its characters the same galvanizing question we find ourselves facing today: Which side are you on?" —Susan Rebecca White, author of A Place at the Table

"The Hidden Light of Northern Fires [is] that rare literary novel that's also a gripping page-turner – a transplanted Yankee's answer to Cold Mountain." —Josh Jackson, Paste Magazine

"Action packed, taut with tension, and filled with memorable characters, this powerful debut displays the currents of history as they run through one small town, carrying away lives in their wake." —Booklist

"A vivid, compelling portrayal of the heartbreaking price exacted for freedom." —Kirkus Reviews

"Revenge, righteousness, and a desperation for freedom are the spirits that possess the characters of Wang's first novel...Certainly for Civil War buffs, but readers of modern political fiction will also see some similarities with our present political passions." —Library Journal

"Packed with action and enough plot to fill another book, The Hidden Light of Northern Fires speaks to the push-pull friction of independence vs. community and the secessionist tendencies of the American dream." —Atlanta Journal-Constitution

"Hidden Light works almost like an inside-out version of Gone With the Wind, telling the story of the Civil War from a far different but absolutely parallel perspective." - Bitter Southerner

"A multi-layered, sweeping tale of family and intrigue — and a love story — Wang's novel raises questions of race and gender and delivers an emotional knockout. The Civil War novel — think Margaret Mitchell's Gone With the Wind or Michael Shaara's The Killer Angels or Charles Frazier's Cold Mountain — holds a storied place in American literature and the American psyche. The Hidden Light of Northern Fires aspires to — and reaches — that summit." —Richmond Times-Dispatch

"The Hidden Light of Northern Fires is a wonderful example of creative, compassionate and deeply critical engagement with our history - perhaps a model we all need today." —Asheville Citizen-Times

"Wang proves himself an adroit storyteller, presenting readers with that sublime dilemma: whether to reread and savor a paragraph or compulsively turn to the page to find out what happens next." —ArtsATL
Thomas Dunne Books, 9781250122353, 320pp.
Publication Date: August 29, 2017
About the Author
DAREN WANG is the Executive Director of the Atlanta Journal-Constitution Decatur Book Festival, the largest independent book festival in the country. Before launching the festival, he had a twenty-year career in public radio, both national and local, with a particular focus on books and authors. Wang has written for the Atlanta Journal-Constitution, Paste magazine, and Five Points magazine, among others. The Hidden Light of Northern Fires is his first novel.
or
Not Currently Available for Direct Purchase