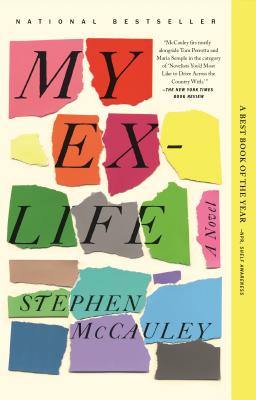 My Ex-Life
A Novel
Paperback

* Individual store prices may vary.
Other Editions of This Title:
Digital Audiobook (5/7/2018)
Hardcover (5/8/2018)
May 2018 Indie Next List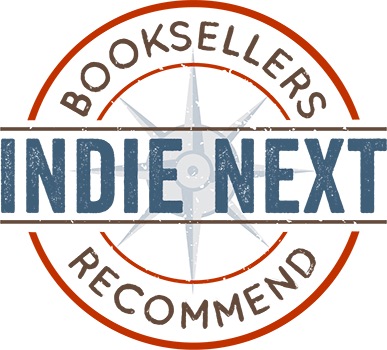 "This story of loves both great and small is most certainly not saccharine sweet. My Ex-Life reminds us that there is a reason for everything, and that sometimes it's wise to go back to the familiar (albeit old) parts of ourselves to remind us just how far we've come. Stephen McCauley writes like your best friend - the one who always says what you're thinking but you'd never have the guts to utter out loud. His perception of even the mundane tasks of life reveals a witty tone dripping with self deprecation and amusement. This book is most certainly one you should put at the top of your to-be-read pile!"
— Jordan Arias, Anderson's Bookshop, Naperville, IL
View the List
Description
National Bestseller
Best Book of the Year: NPR, Shelf Awareness

In prose filled with hilarious and heartbreakingly accurate one-liners, Stephen McCauley has written a novel that examines how we define home, family, and love. Be prepared to laugh, shed a few tears, and have thoughts of your own ex-life triggered.

David Hedges's life is coming apart at the seams. His job helping San Francisco rich kids get into the colleges of their (parents') choice is exasperating; his younger boyfriend has left him; and the beloved carriage house he rents is being sold. His solace is a Thai takeout joint that delivers 24/7.

The last person he expects to hear from is Julie Fiske. It's been decades since they've spoken, and he's relieved to hear she's recovered from her brief, misguided first marriage. To him.

Julie definitely doesn't have a problem with marijuana (she's given it up completely, so it doesn't matter if she gets stoned almost daily) and the Airbnb she's running out of her seaside house north of Boston is neither shabby nor illegal. And she has two whole months to come up with the money to buy said house from her second husband before their divorce is finalized. She'd just like David's help organizing college plans for her seventeen-year-old daughter.

That would be Mandy. To quote Barry Manilow, Oh Mandy. While she knows she's smarter than most of the kids in her school, she can't figure out why she's making so many incredibly dumb and increasingly dangerous choices?

When David flies east, they find themselves living under the same roof (one David needs to repair). David and Julie pick up exactly where they left off thirty years ago—they're still best friends who can finish each other's sentences. But there's one broken bit between them that no amount of home renovations will fix.

"I didn't know how much I needed a laugh until I began reading Stephen McCauley's new novel, My Ex-Life. This is the kind of witty, sparkling, sharp novel for which the verb 'chortle' was invented." —Maureen Corrigan, Fresh Air

"McCauley fits neatly alongside Tom Perrotta and Maria Semple in the category of 'Novelists You'd Most Like to Drive Across the Country With.'" —The New York Times Book Review
Praise For My Ex-Life: A Novel…
Praise for My Ex-Life:

National Bestseller now in paperback
An Indie Next Pick for May 2018 and 2019

"One of the best books, as far as I'm concerned, this year is My Ex-Life by Stephen McCauley. It is quirky and funny and beautifully observed." —Jane Green on NBC's Today Show

"Warm, very funny and observant…In his adroit and affecting new novel, My Ex-Life, he revisits the emotional territory of that first novel: the special closeness that may arise between a gay man and a straight woman." —San Francisco Chronicle

"A clever novel about exes reconnecting…Do not underestimate McCauley's witty insights or his ability to make middle-aged, sexless companionship seem wildly appealing." —People (Book of the Week)

"A charming slice of life about former spouses (one gay, one straight) on the other side of 50 who have been kicked around by life but find purpose when they reconnect in a seaside Massachusetts town. Laughs included." —Entertainment Weekly

"With My Ex-Life, a heartwarming comedy of manners about second chances and starting afresh, he has pretty much outdone himself…McCauley fires off witticisms like a tennis ace practicing serves…In the vein of inveterate beguilers like Laurie Colwin, Elinor Lipman, and Maria Semple, McCauley is warm but snappy, light but smart—and just plain enjoyable." —NPR.org

"My Ex-Life is a pleasure of the deepest sort—it's a wise, ruefully funny, and ultimately touching exploration of mid-life melancholy and unexpected second chances. Stephen McCauley is a wonderful writer, and this may be his best book yet." —Tom Perrotta, bestselling author of Mrs. Fletcher

"My Ex-Life is a rich, yet delicate ragout of wonderfully vivid characters, hilarious dialogue, and spot-on cultural criticism. It satisfies on every level." —Richard Russo, bestselling author of Everybody's Fool

"Before you read My Ex-Life, make sure the person you sleep with is willing to be woken constantly by your laughter. Stephen McCauley writes sparkling, graceful, witty prose with an ease and fluency that seems like sleight-of-hand. If I were the kind of reader who highlighted brilliant passages, the whole entire book would be underlined." —Katherine Heiny, author of Standard Deviation

"From the first page of My Ex-Life, I was sending Stephen McCauley mental valentines and figurative fan notes, thanking him for this delicious, smart, funny novel, its endearing characters, and his wry, big-hearted cynicism. Oh, if all books could be like this one!" —Elinor Lipman, author of On Turpentine Lane

"My Ex-Life is Steve McCauley's best novel so far—and that's saying a lot. For those of us who devoured his previous books and eagerly awaited another, My Ex-Life is cause for celebration. McCauley's trademark wit and cultural commentary is all here, as is a cast of smart, complicated, heart-sore characters…. You're going to love My Ex-Life." —Anita Diamant, author of The Boston Girl and The Red Tent

"This wonderful novel has its finger on the pulse of the present, but the questions it asks—about family and the ineluctable past and the strange, sustaining grace of friendship—are as timeless as the elegance and craft of its prose. Stephen McCauley is a master, one of our wisest and funniest observers of American life." —Garth Greenwell, author of What Belongs to You

"McCauley delights with intimately, often hilariously observed characters and a winking wit that lets plenty of honest tenderness shine through. Readers will love spending time in these pages." —Booklist (starred review)

"Wickedly funny…. For all the idiosyncrasies of McCauley's creations, it's likely many readers will see aspects of their own lives reflected in these pages." —BookPage

"McCauley's effervescent prose is full of wit and wisdom on every topic—college application essays, Airbnb operation, weed addiction, live porn websites, and, most of all, people....A gin and tonic for the soul." —Kirkus

"This comedy of manners is a summery confection tinged with awareness of a coming autumn." —Publishers Weekly

"It's hard to convey the sheer joy of reading McCauley's effervescent, penetrating prose that can be simultaneously hilarious and heart-breaking." —Bay Area Reporter

"A smart, fun novel…McCauley…describes the characters' evolving relationships with wit and warmth." —AARP

"You can recognize great writers in their minor characters…Stephen McCauley belongs to an elite club of authors who create such memorable supporting roles, and in his latest, My Ex-Life, he serves up a narcissistic San Francisco real estate agent, a bitter, tourist-town shopkeeper, and an exotic next-door philanderer, to name just three." —Chronogram

"Sardonic, wry and ceaselessly funny as it may be, My Ex-Life genuinely surprises as it progresses, accumulating tenderness, warmth and complexity, and providing some latitude for modest growth and underplayed epiphanies to all its vivid characters—even the most jaded, narcissistic and rapacious." —Almanac Weekly

"His writing is an absolute delight…It's one of those stories I love so much because it's about the idea of who we surround ourselves with, the family we create, and all the different kinds of relationships we have in our lives and how wonderful and frustrating and heartbreaking and absurd they can be." —WAMC's The Roundtable

"McCauley has a remarkable talent for telling a story filled with insights into human behavior and laced with plenty of humor." —Shelf Awareness

"Nothing is more satisfying, however, than what can be aptly described as a plain, old-fashioned 'good read', especially one as well-written as My Ex-Life from skillful storyteller and bestselling author Stephen McCauley." —Lambda Literary

"Gentle, wise…this lovely novel…shows how, with some loving help, you can reset your life." —The ARTery

"Together, this oddball group proves that a family can be a pot-smoking mom, a moody teen, and Mom's gay ex-husband." —Brit + Co

"Captivating…McCauley [presents] wonderfully distinctive and detailed people who are smart and funny. The observational aspects of the novel are so vivid that you are likely to race through the book in a few sittings." —The Connecticut Post

"Sweet-but-unsentimental paean to altruism and friendship that gets to the heart of people, be they nice or nasty.... A tender, strikingly 'true' story that is warm, clear, and nuanced." —Library Journal

"Funny, heartfelt, and utterly winning..." —Southern Living

"Interesting. And complicated. And hilarious." —EW.com

"Divorce is the great reuniter in Stephen McCauley's sharp, laugh-out-loud novel." —Martha Stewart Living

"Everything you've heard (or read) about My Ex-Life (Flatiron, 2018), the acclaimed new novel by Stephen McCauley (of The Object of My Affection fame) is true; it's subtly wicked funny and insightful…" —Baltimore Out Loud

"Summer reads don't get much sweeter than this novel…McCauley charmingly juggles an assortment of funny, believable characters…as each, in their different ways, find their way home." —The Seattle Times

"Reading My Ex-Life sometimes feels like a long and especially brilliant New York Times 'Modern Love' installment, full of modern twists and turns. But it's more than that. It's a provocative search for the essence of home—a village, a house, a community, a co-mingling of souls with certain affinities that somehow find each other and are fortunate enough to recognize what they have." —Wicked Local

Praise for Stephen McCauley's Previous Works:

"Make no mistake: McCauley is a social satirist in the tradition of Evelyn Waugh and Oscar Wilde—and like them, he's a serious writer indeed." —The Los Angeles Times on Alternatives to Sex

"Delightful...nearly perfect." —Entertainment Weekly on Alternatives to Sex

"Stephen McCauley is really the secret love child of Edith Wharton and Woody Allen." —The New York Times on The Easy Way Out
Flatiron Books, 9781250122445, 432pp.
Publication Date: May 7, 2019
About the Author
Stephen McCauley is the author of The Object of My Affection, True Enough, and Alternatives to Sex. Many of his books have been national bestsellers, and three have been made into feature films. The New York Times Book Review dubbed McCauley "the secret love child of Edith Wharton and Woody Allen", and he was named a Chevalier in the Order of Arts and Letters by the French Ministry of Culture. His fiction, reviews, and articles have appeared in the New York Times, the Washington Post, Harper's, Vogue, and many other publications. He currently serves as Co-Director of Creative Writing at Brandeis University. He has several properties listed on Airbnb in Massachusetts and New York and owns a total of zero toss pillows.