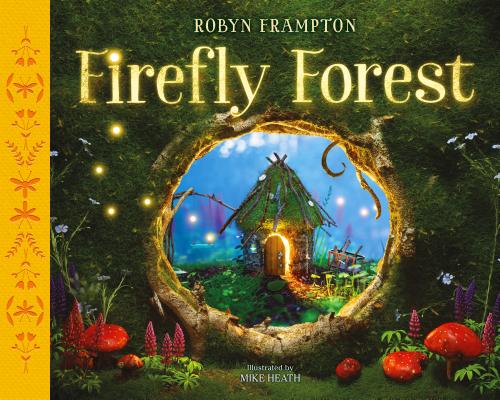 Firefly Forest (Hardcover)
Imprint, 9781250122636, 32pp.
Publication Date: March 13, 2018
* Individual store prices may vary.
Description
Discover the magic in Firefly Forest!
There's more to this forest than some choose to see.
This magical place can set your heart free.
Follow the glow of the fireflies and explore an enchanted miniature world within our own, inhabited by unseen creatures. Who do you think lives there? Fairies or gnomes or pixies?
Author Robyn Frampton created a sensation when she anonymously installed handcrafted magical "gnome homes" and "fairy houses" in a local park. This picture book takes you on an inspirational journey through this park with photo illustrations of her creations.
An Imprint Book
About the Author
Robyn Frampton is the creative force behind the mystery of Firefly Forest. In the spring of 2013, she individually carved and placed installations with the help of her young sons along a well-traveled, picturesque trail in the heart of America. Robyn and her sons now reside in Utah, where she recently graduated summa cum laude with a bachelor's degree in psychology. She continues to create magical spaces, most recently donating an enormous whimsical tree to Primary Children's Hospital. Her work has recently been featured in the award-winning documentary The Gnomist, which aired on CNN in December 2015. Firefly Forest is her first picture book.

Mike Heath communicates with pictures and is currently living out his passion to create through Magnus Creative with photo illustration and short films. He graduated from Colorado State University in 2000 with a degree in fine arts, concentrating in photography and graphic design. After working as a designer and an art director for various publications, his photography evolved with his projects for both magazine spreads and bestselling authors. All of his work is created with location and studio photography, coupled with 3-D rendering when something simply doesn't exist. He is most inspired when exploring the beauty of Colorado and beyond with his wife and three children. He is the illustrator of Firefly Forest.