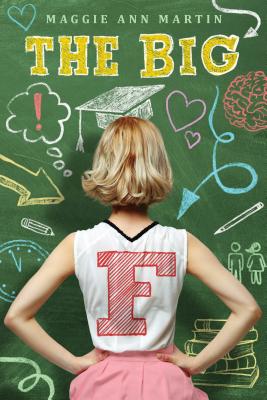 The Big F (Paperback)
Swoon Reads, 9781250123213, 304pp.
Publication Date: August 29, 2017
Description
Danielle effed up. Big time.
Danielle's plans for the future were pretty easy to figure out... until she failed senior English and her single college application was denied. Suddenly she's in hot water with very few options, because honestly who applies to a safety school when their mom is a semi-famous "college psychic"?
Determined to get her life back on track, Danielle enrolls in her hometown community college with a plan: pass her English class and get back into Ohio State and her mother's good graces. Romance isn't on her radar... until she reconnects with her childhood crush and golden-boy-next-door, Luke.
Between family drama, first love and finding her own way, Danielle can't help but feel a little overwhelmed. Thankfully she has her friendship with the snarky and frustratingly attractive Porter, her coworker at the campus bookstore, to push her to experience new things and help keep her afloat.
One thing's for sure: This time, failure's not an option, in this spunky contemporary YA from debut author Maggie Ann Martin.
About the Author
Maggie Ann Martin hails from Des Moines, Iowa but moonlights as a New Yorker. She has a shiny new BA in English and journalism from the University of Iowa, the most welcoming literary community in the world. When she is not writing, you can find her binge-watching TV shows or passionately fangirling over fictional characters on the Internet.The Big F is her debut novel.
Advertisement