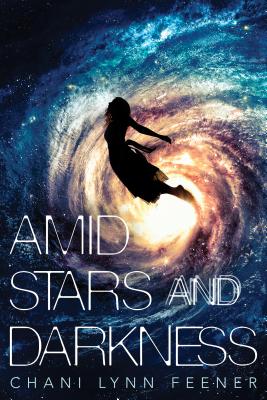 Amid Stars and Darkness (The Xenith Trilogy #1) (Hardcover)
Swoon Reads, 9781250123763, 368pp.
Publication Date: July 18, 2017
Other Editions of This Title:
Paperback (7/24/2018)
* Individual store prices may vary.
Description
A high-stakes space opera that combines science fiction and romance, this debut novel features plenty of action and a heroine whose unique brand of humor and tenacity make her easy to root for.
Delaney's entire world is thrown into chaos after she is mistaken for Lissa Olena, an alien princess hiding out on earth in order to escape an arranged marriage. Kidnapped by the princess' head bodyguard, Ruckus, and imprisoned in an alien palace, Delaney is forced to impersonate the princess until Olena can be found. If she fails, it will lead to an alien war and the eventual enslavement of the entire human race.
No pressure or anything.
Factor in Trystan—the princess' terrifying betrothed who is intent on unraveling all her secrets—and her own growing feelings for Ruckus, and Delaney is in way over her head.
Chosen by readers like you for Macmillan's young adult imprint Swoon Reads, Chani Lynn Feener's debut novel Amid Stars and Darkness is a thrilling space adventure complete with perfectly detailed alien planets and a super sexy secret romance.
Praise for Amid Stars and Darkness:
"A thoughtful, sexy adventure with winning characters just begging for a bedtime read." —VOYA
"Feener's world-building is excellent, and readers will feel engulfed in the culture, politics, and technology." —School Library Journal
"This debut makes for fun, fluffy reading." —Booklist
About the Author
Chani Lynn Feener has wanted to be a writer since the age of ten during fifth grade story time. She majored in Creative Writing at Johnson State College in Vermont, and graduated in 2012. To pay her bills, she has worked many odd jobs, including, but not limited to, telemarketing, order picking in a warehouse, and filling ink cartridges. When she isn't writing, she's binging TV shows, drawing, or frequenting zoos/aquariums. Chani is the author of Amid Stars and Darkness and the teen paranormal series the Underworld Saga, originally written under the penname Tempest C. Avery. She currently resides in Connecticut, but lives on Goodreads.
Praise For Amid Stars and Darkness (The Xenith Trilogy #1)…
Praise for Amid Stars and Darkness:

"A thoughtful, sexy adventure with winning characters just begging for a bedtime read." —VOYA
"Feener's world-building is excellent, and readers will feel engulfed in the culture, politics, and technology. The romance between Delaney and Ruckus develops slowly and satisfyingly. Give to fans of Melissa Landers's Alienated and Ally Condie's Matched." —School Library Journal

"This debut makes for fun, fluffy reading." —Booklist
"This story was amazing! The character development, the romance, the tears, such an emotional rollercoaster!" —Hannah B., reader on SwoonReads.com
"Aliens, sexy soldiers, romance, cliffhangers... guys this book has everything!" —The Blonde Bookworm, reader on SwoonReads.com
"I absolutely loved it. It hooked me right from the beginning and I couldn't put it down. It had so many great twists and turns and I loved that I couldn't predict what was going to happen. I loved the characters and their development throughout the story." —Emmasgems, reader on SwoonReads.com
"A thrilling high-stakes read. From the very beginning I was sucked in and pulled along this intense journey filled with danger at every turn." —Ashley, reader on SwoonReads.com