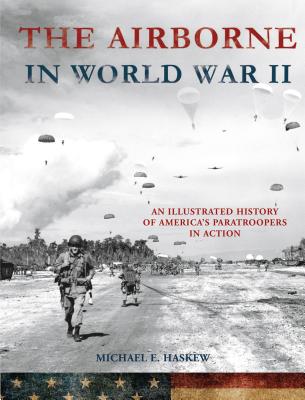 The Airborne in World War II (Hardcover)
An Illustrated History of America's Paratroopers in Action
Thomas Dunne Books, 9781250124463, 224pp.
Publication Date: August 1, 2017
* Individual store prices may vary.
Description
D-Day, Operation Market Garden, Battle of the Bulge—the US Airborne divisions were integral at all these major points in World War II. But they also played a significant role in North Africa, where they first saw action, and in Italy in 1943. Right on the tail of these planes, this expert history follows the airborne divisions from the redesignation and initial training of the 82nd in 1942 through to their final, momentous missions in the Pacific.
Featuring the equipment, division structure, and uniforms, as well as first-hand accounts, this book is the true history popularized by such titles as Band of Brothers, A Bridge Too Far, and The Dirty Dozen.
With one hundred and sixty photographs, maps, and illustrations, The Airborne in World War II is an accessible account of remarkable men and the battles that they fought.
About the Author
Michael E. Haskew is the editor of WWII History Magazine and the former editor of World War II Magazine . He is the author of a number of books, including The Sniper at War and Order of Battle. Haskew is also the editor of The World War II Desk Reference with the Eisenhower Center for American Studies. He lives in Hixson, Tennessee.