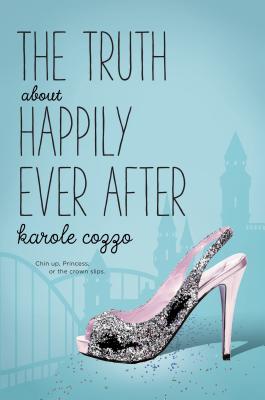 The Truth about Happily Ever After (Hardcover)
Swoon Reads, 9781250127976, 320pp.
Publication Date: May 16, 2017
Description
Chin up, Princess, or the crown will slip.
A theme park princess must put her life back together after her happily ever after falls apart in this contemporary YA romance from Karole Cozzo, author of How to Keep Rolling After a Fall and How to Say I Love You Out Loud.
Everything was supposed to be perfect. Alyssa has a job she loves, working as Cinderella at her favorite theme park; a fantastic group of friends; and a boyfriend who will no longer be long distance. But as the summer progresses, her prince becomes less charming and more distant, and Alyssa's perfect summer falls apart.
Forced to acknowledge that life is not always a fairy tale, Alyssa starts working to pull her herself back together. Fortunately, she doesn't have to do it alone. With her friend Miller's support, she's determined to prove that she's more than just a pretty princess. And with his help, maybe she's finally ready for something better than dreams. Maybe she's ready for something real.
About the Author
Karole Cozzo, author of How to Say I Love You Out Loud, How to Keep Rolling After a Fall, and The Truth About Happily Ever After, lives outside of Philadelphia with her loving husband, unendingly exuberant daughter, and eternally pleasant son. She is a school psychologist by day and a lover of all things colorful and creative by night. Karole spends her free time drawing with her young artists-in-residence, making photo books, decorating her home, and of course, writing.
Advertisement